Urshela, Merritt earn Indians' Minors awards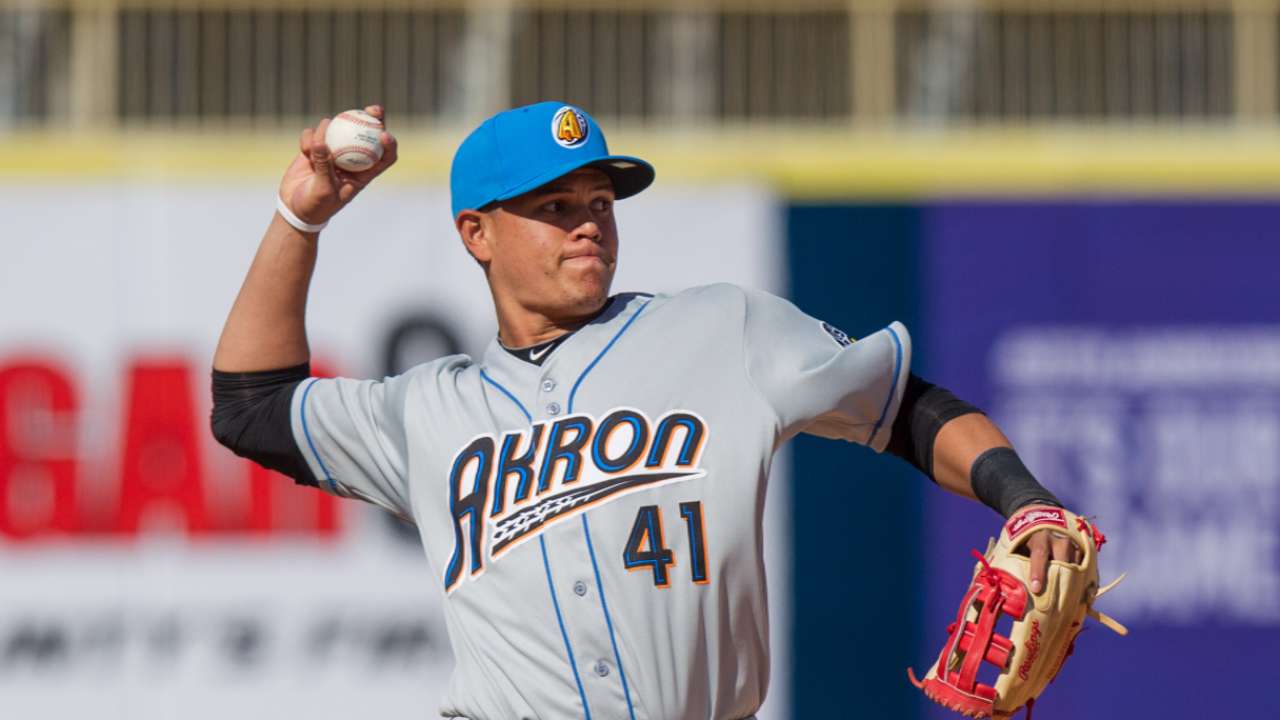 CLEVELAND -- The focus each year at this time is understandably on the makeup of the Indians' Major League roster. Cleveland's efforts to construct a team capable of sustained success must also include building blocks throughout the organization's farm system.
Two such prospects are third baseman Giovanny Urshela and left-hander Ryan Merritt, who were honored on Monday as the club's top Minor Leaguers for 2014. For their work last season, Urshela received the Lou Boudreau Award (top position player) and Merritt took home the Bob Feller Award (top pitcher) -- annual accolades that were established by the organization in 1990.
More