Salazar makes big impression in first start of season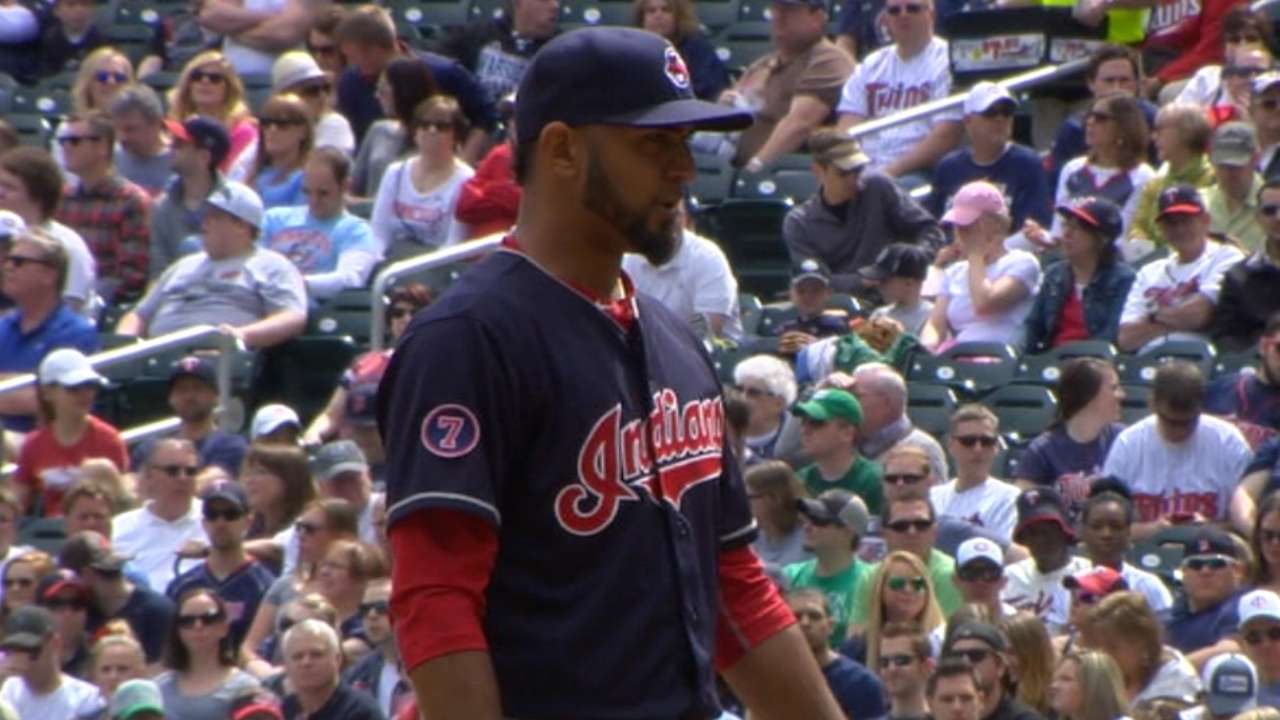 MINNEAPOLIS -- Danny Salazar fired a fastball and watched Twins leadoff man Danny Santana foul it back. Three pitches into his first start of the season on Saturday, the Indians righty had shown three heaters. It was time to turn to his splitter.
Salazar's fourth pitch registered at 87 mph -- nearly a 10 mph drop from his average fastball velocity -- and the bottom dropped out of the split-change that spun in Santana's direction. Minnesota's shortstop swung through the pitch for the first strikeout of the afternoon for Salazar, who was only getting warmed up in an overpowering outing that led the Indians to a 4-2 victory.
More