Lindor among internal non-roster invites to spring camp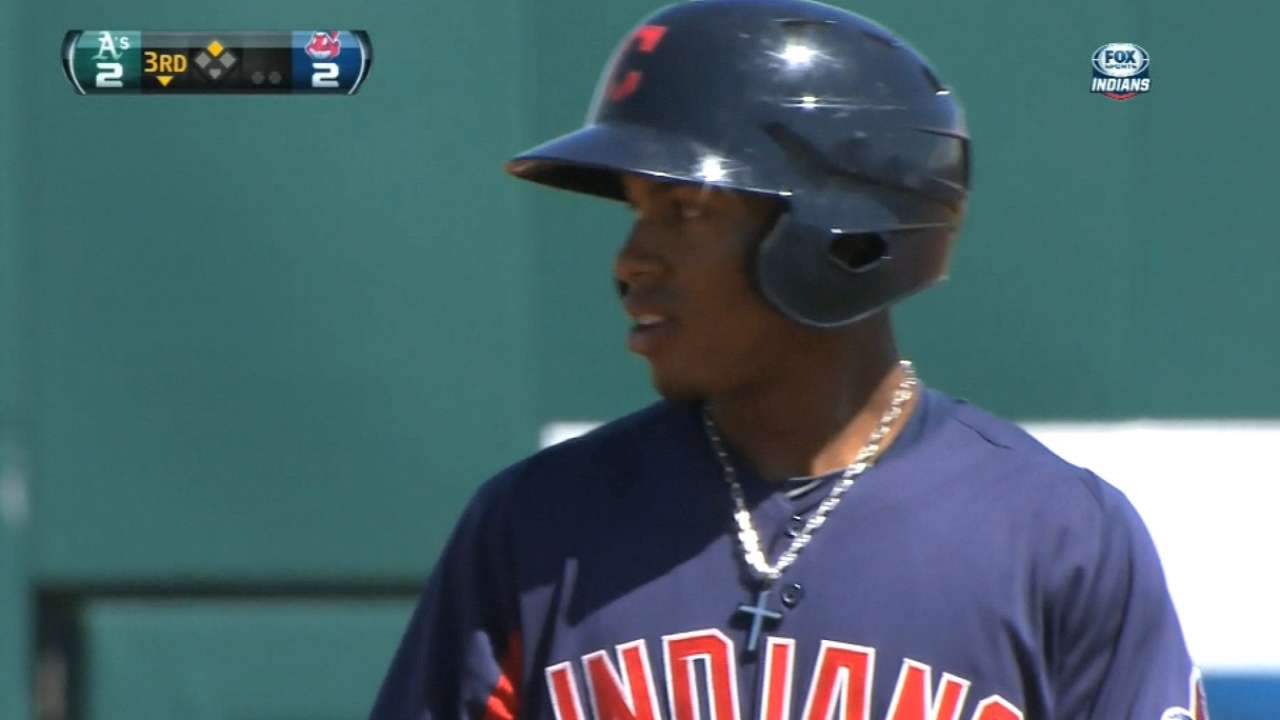 CLEVELAND -- This might very well be the season in which highly-touted Indians prospect Francisco Lindor kicks down the door to the Major Leagues. For now, though, the shortstop will have to settle for an invitation to big league camp for the second year in a row.
On Tuesday, Cleveland announced that Lindor is among the club's seven internal non-roster invites to Spring Training this year. With Jose Ramirez entrenched at shortstop for the Indians, the team plans on sending Lindor back to Triple-A Columbus to begin what will be an important season of development.
More