Francona confident in Shaw's stuff despite rough 7th
Righty reliever allows 5 runs, but has recovered from shaky outings before
CHICAGO -- Bryan Shaw typically works the eighth inning for the Indians, but manager Terry Francona was not feeling comfortable with how things were lining up on Saturday afternoon.
Francona examined the hitters due up for the White Sox in the seventh and went over the career results against Shaw and his other setup man, Zach McAllister. The numbers convinced the manager to hand the ball to Shaw an inning earlier than usual, and the move backfired in a 7-3 loss to Chicago at U.S. Cellular Field.
"It just seemed like it was backwards to me," said Francona, referring to the idea of using McAllister in the seventh and Shaw in the eighth. "Obviously, it didn't work, but I would've felt worse if I wouldn't have done that. I just thought it was the right thing to do."
Francona was tasked with bridging the gap to closer Cody Allen after Yan Gomes' leadoff home run off White Sox ace Chris Sale gave the Indians a 3-2 lead in the top of the seventh. McAllister and Shaw were both getting warm, prepping to handle the two frames before Allen -- if Cleveland's lead remained slim -- would take over in a save situation.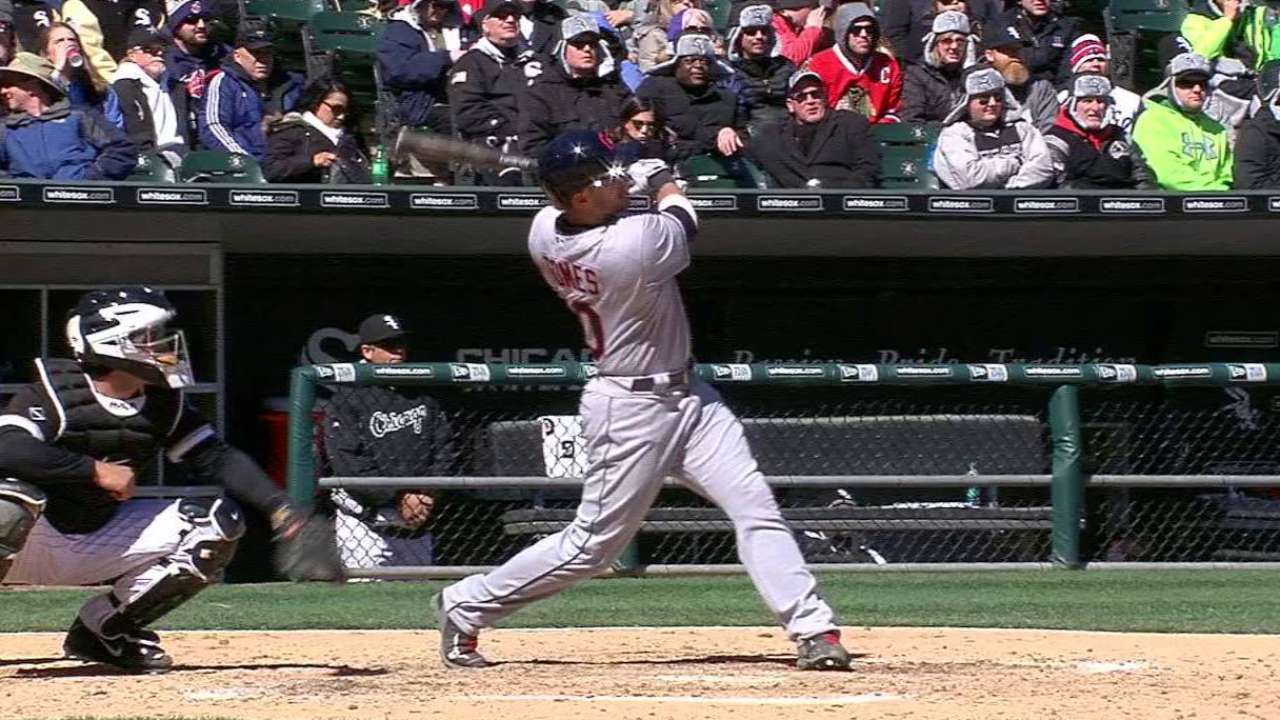 Scheduled to hit to begin the bottom of the seventh inning for Chicago was the No. 1 hitter, Austin Jackson, who had gone 9-for-18 in his career against McAllister. Slugger Jose Abreu -- already with a single and a home run on the day -- was lurking in the hole, and he had a homer off McAllister on his resume, too. The bottom of the White Sox order had less success against the big right-hander.
Shaw, on the other hand, had limited Chicago's first three hitters to a 3-for-18 showing with eight strikeouts in his career. The next four batters were also 3-for-17 combined against the Tribe's setup man. That included an 0-for-8 ledger off Shaw by Avisail Garcia, should some bumps in the road lead to a matchup with the No. 7 hitter in Chicago's lineup.
All of that information led Francona to feel that Shaw was the right man for the seventh.
"Zach could've come in and got them out," Francona said. "But, in my mind, Shaw was facing the guys he was supposed to."
Shaw fell behind Jackson, who pulled a full-count offering into left field for a single. The reliever then jammed Jimmy Rollins with a cutter, but the shortstop sliced it perfectly down the left-field line for a double. That necessitated an intentional walk to Abreu, loading the bases with no outs.
Todd Frazier followed with a full-count, run-scoring grounder to shortstop Francisco Lindor, who flipped the ball to Jason Kipnis. The second baseman got an out at the bag but could not turn a double play. Melky Cabrera then delivered an RBI single to right and -- two batters later -- Garcia drilled a cutter into the right-field bullpen for a three-run home run.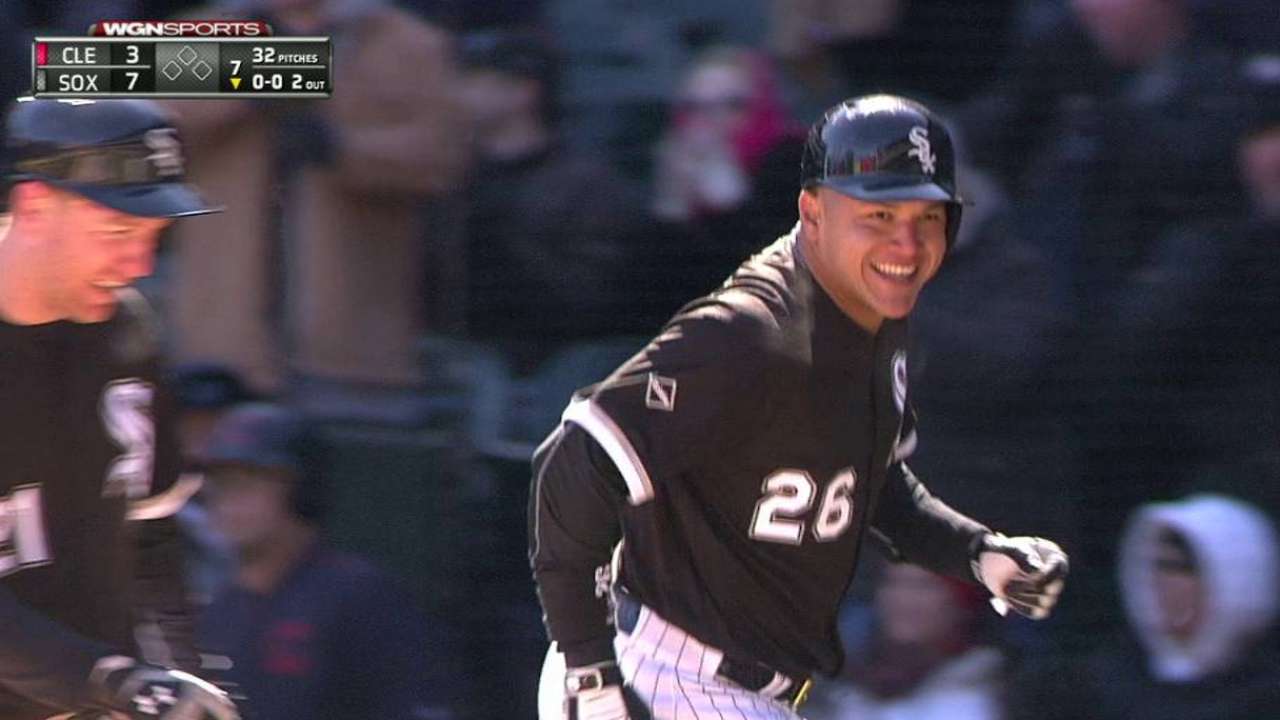 At no point during that stretch did Francona consider pulling Shaw.
"Besides falling behind, which a lot of pitchers were, his stuff was fine," the manager said. "We wanted him facing those guys."
The end result was a career-worst five runs allowed for Shaw.
The good news for Shaw is he has recovered from slow starts in the past. A year ago, he had a 5.06 ERA in his first 10 games and then spun a 1.19 ERA until the end of July. The final two months included mixed results, but none of his off nights were as rough as Saturday's outing.
"It's just one of those things," Shaw said. "I wasn't locating real well and kind of leaving pitches middle. The balls were over the plate. I wasn't attacking like I should have, and obviously, we saw what happened."
Jordan Bastian is a reporter for MLB.com. Read his blog, Major League Bastian, follow him on Twitter @MLBastian and listen to his podcast. This story was not subject to the approval of Major League Baseball or its clubs.