Tribe to raise flag before Kluber faces Royals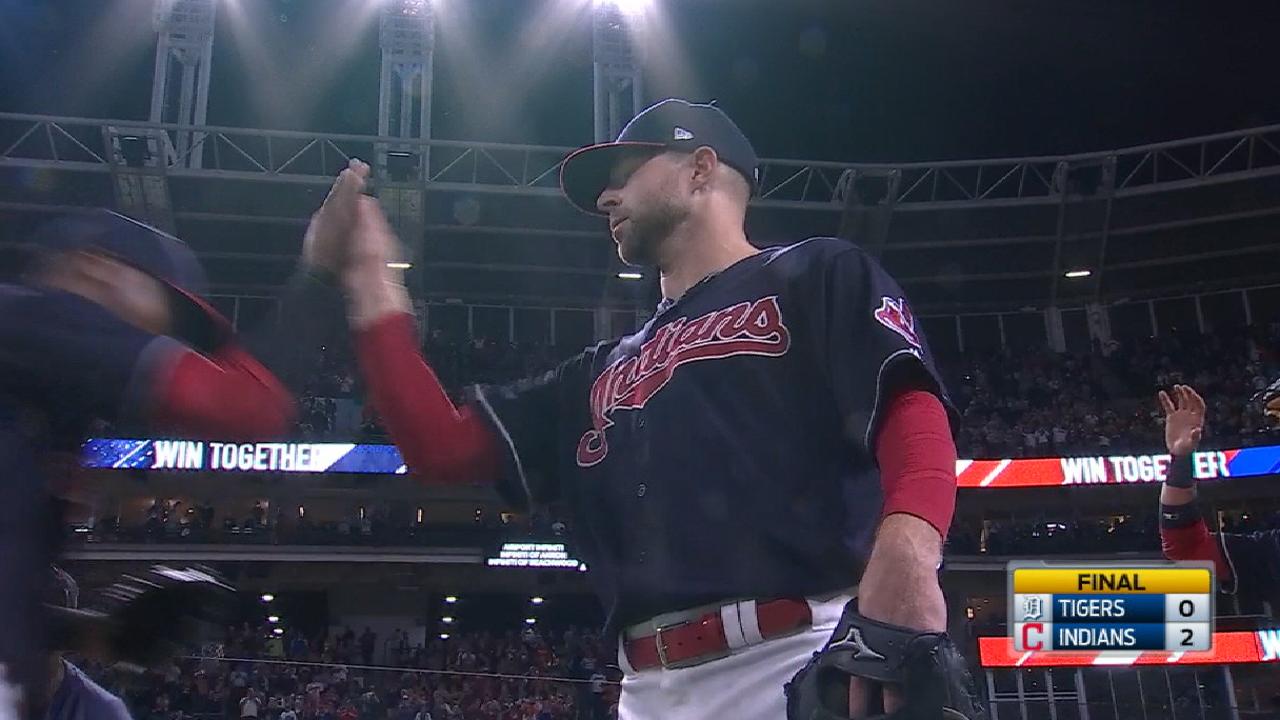 At the end of a 10-game homestand already full of celebration, the Indians turn to ace Corey Kluber, while Royals lefty Danny Duffy makes his return from the disabled list in Sunday's series finale at Progressive Field.
With an 8-4 win over the Royals and the Twins' 7-2 loss to the Blue Jays on Saturday, the Indians clinched a second straight American League Central title. They'll hold a ceremony before Sunday's game to raise a championship flag and manager Terry Francona will address the crowd.
The Tribe has won 23 of 24 and can win the four-game set with Kansas City on Sunday. Kansas City remained four games behind Minnesota for the second AL Wild Card.
Kluber will be facing the Royals for the second time this season. On Aug. 18 at Kauffman Stadium, Kluber yielded one run over 5 1/3 innings, but he exited early with a right ankle sprain. That was his only outing in his last nine that was not a quality start.
Duffy will be making his first start since being placed on the 10-day DL on Aug. 22 with a low-grade pronator strain. Royals manager Ned Yost said that Duffy will likely be on a 60-70 pitch count.
"I've been raring to go for a while," Duffy said. "I need to get out there and help the boys. It's been frustrating just watching."
Three things to know about this game
• Kluber and Duffy have excelled at limiting hard contact this season. Among 166 pitchers with at least 200 balls put in play against them, Kluber's 85.5 mph average exit velocity ranks 130th and Duffy's 86.2 mph ranks 113th, according to Statcast.
• The healthy Indians, who have seen Duffy most, have mixed results against the left-hander. Carlos Santana is 13-for-28 with a homer and a triple against him, while Edwin Encarnacion is 1-for-11 with three walks against Duffy.
• Indians second baseman Jason Kipnis is set to make his return from the DL on Sunday and make his first career appearance in center field. Kipnis, who played outfield in college, has been working on his new position in order to earn more playing time.
Ben Weinrib is a reporter for MLB.com based in Cleveland. Follow him on Twitter at @benweinrib. This story was not subject to the approval of Major League Baseball or its clubs.