Tale of the Tape: Merritt, Estrada square off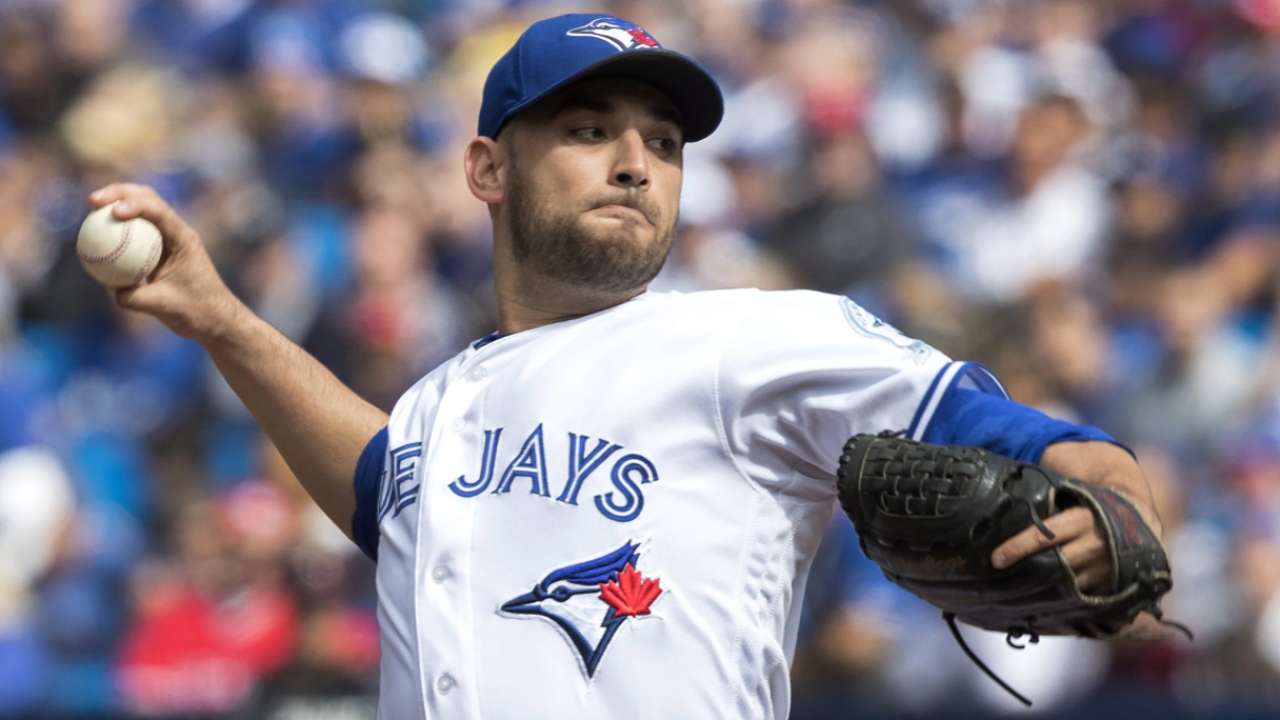 The Blue Jays staved off elimination with a 5-1 victory in Game 4 of the American League Championship Series on Tuesday, but they are still in a 3-1 series hole against the Indians. Now, Toronto looks to extend the series with a Game 5 win on Wednesday at Rogers Centre.
Toronto will turn to Game 1 starter right-hander Marco Estrada in a matchup against Cleveland rookie left-hander Ryan Merritt. The Blue Jays have won four games in a row eight times this season, but the Indians were the only team to not lose four games in a row all year.
• ALCS Game 5: Today at 4 p.m. ET on TBS/Sportsnet/RDS
Let's take a closer look at the pitching matchup:
Season stats
Merritt: 1-0, 1.64 ERA, 11 IP, 6 K's
Estrada: 9-9, 3.48 ERA, 176 IP, 165 K's
Merritt against the Blue Jays
2016: Never faced Toronto
Career: Never faced Toronto
Loves to face: Right-handed hitters, .133/.138/.172, 0 BB, 5 K's
Hates to face: Left-handed hitters, . 286/.286/.286, 0 BB, 1 K
Why he'll win: Merritt only made one start in the regular season and limited the Royals to one run over five frames. He didn't issue a walk after holding a 3.6 percent walk rate in the Minors, which would have been third among qualified starters behind teammate Josh Tomlin and Boston's Rick Porcello.
Pitcher beware: Merritt did not strike out many hitters in the Minors; his 6.71 strikeouts per nine innings would have been the fourth-lowest total among qualified Major League starters. That trend continued in his 11 MLB innings, when he only struck out seven batters. Merritt has limited exposure to great hitting, and has not appeared in the postseason yet.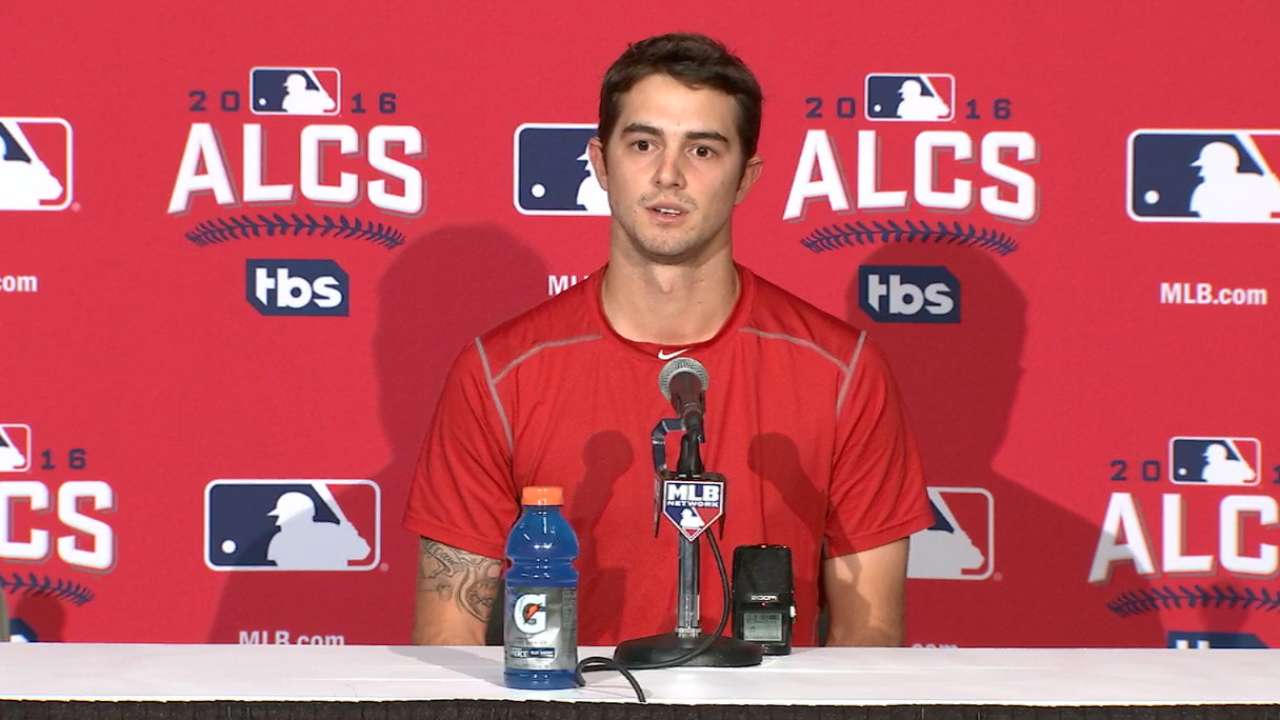 Bottom line: Cleveland's bullpen only threw three innings on Tuesday and should be relatively well-rested after tossing 8 1/3 innings on Monday. A quality start would be huge from Merritt.
Estrada against the Indians
2016: 1 GS, 0-0, 5.40 ERA, 5 IP, 7 K's, 0 BB
Career: 2 GS, 0-0, 3.75 ERA, 12 IP, 9 K's, 1 BB
Loves to face: Jason Kipnis, .000 (0-for-5), 2 K's
Hates to face: Carlos Santana, .600 (3-for-5), HR
Why he'll win: Estrada did well to hold the Indians to two runs over eight innings in his first career complete game, but he was outdueled by Cleveland's Corey Kluber. Estrada has been excellent in his past five starts -- two of which came in the postseason -- with five runs allowed over 35 1/3 innings, with 31 strikeouts to just eight walks. He has been excellent at inducing weak contact this season with his 21.1 percent soft contact rate ranking 10th among qualified starters.
Pitcher beware: Estrada allows the third-most fly balls in the Majors, and the Tribe has found plenty of success this series through the long ball. In his two career starts against Cleveland, Estrada has given up four home runs, and all of those hitters are still on the team. Estrada has also issued 3.32 walks per nine innings this season, which is his highest rate since 2010 and 17th-highest among qualified starters.
Bottom line: There is clearly little margin for error with the Blue Jays' backs against the wall, but Estrada is as good as any pitcher on the staff. This likely comes down to how well Estrada can limit the long ball.
Ben Weinrib is a reporter for MLB.com. This story was not subject to the approval of Major League Baseball or its clubs.