Fans optimistic as World Series returns home
Progressive Field watch parties draw more than 67,000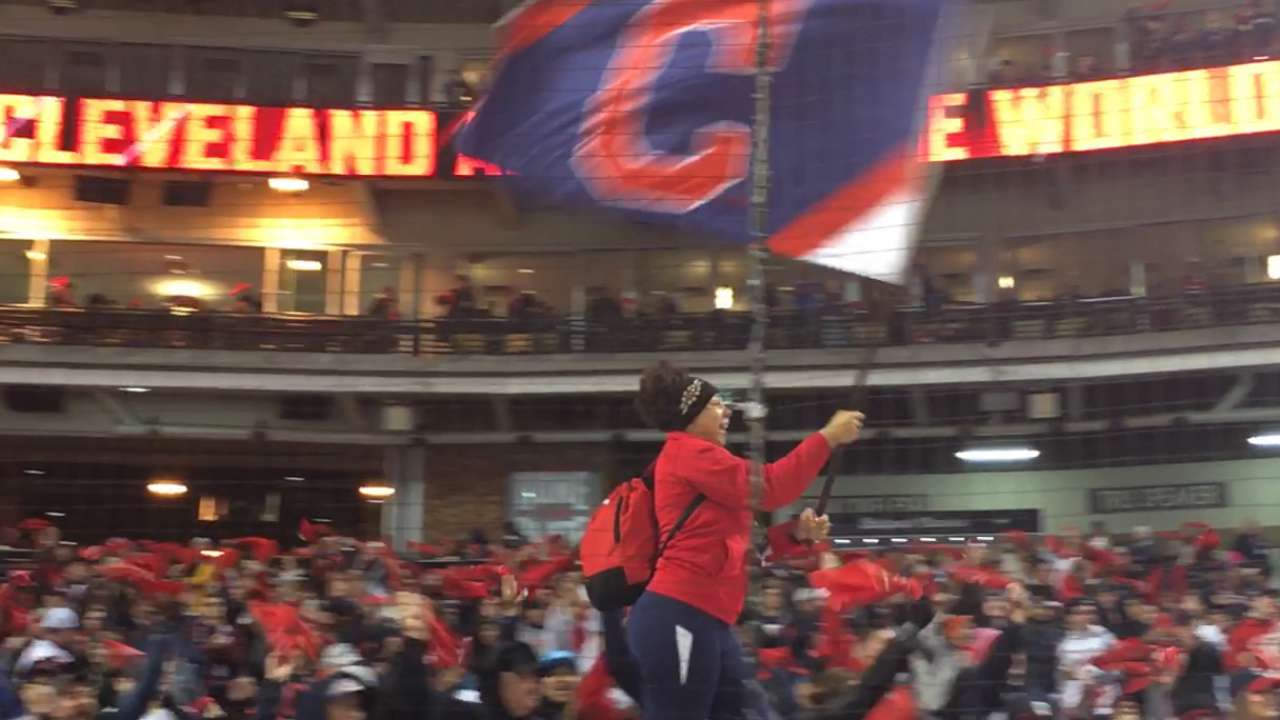 CLEVELAND -- Indians fans are choosing to be optimistic. Rather than be discouraged after Sunday's 3-2 loss to the Cubs in Game 5, they are looking forward to the opportunity to watch the Tribe capture its first World Series championship since 1948 back in Cleveland.
After the World Series shifted to Chicago, Progressive Field remained the gathering place for Indians fans for Games 3-5 thanks to watch parties that drew more than 67,000 fans. Because the Tribe won Games 3 and 4 on Friday and Saturday, the atmosphere was much more jubilant than on Sunday night, when the Indians trailed for most of the game and missed a chance to eliminate the Cubs.
• World Series Game 6: Tuesday, 7:30 ET air time | 8 ET game time on FOX
"Tonight was probably the quietest [of the watch parties] because we were behind for most of the game, but the crowds have been fun," said Parma, Ohio, native Pat Peters, who attended all three watch parties. "We really got into it and hung onto every pitch in the other two games."
The crowd's roar reached its pinnacle after Indians third baseman Jose Ramirez's second-inning home run, but the Cubs took the lead in the fourth with a three-run rally, which put a damper on the noise.
• Shop for Indians World Series and AL champs gear
With the Indians returning to Cleveland for the final two games of the World Series, it represents the city's first chance to win a championship at home since the Browns won the NFL Championship in 1964 at Cleveland Municipal Stadium.
The Cleveland Cavaliers clinched the NBA Finals in June at Oakland's Oracle Arena, breaking Cleveland's 52-year championship drought. The Indians haven't won a championship at home since 1920.
"It would be exceptionally special," Cleveland native James Wren said. "The Cavs won it in Oakland, and it would be exceptionally special for [the Indians] to win it in the city. We all came out tonight to see us win it, but it would be more special if the Indians were actually here and we saw the championship delivered."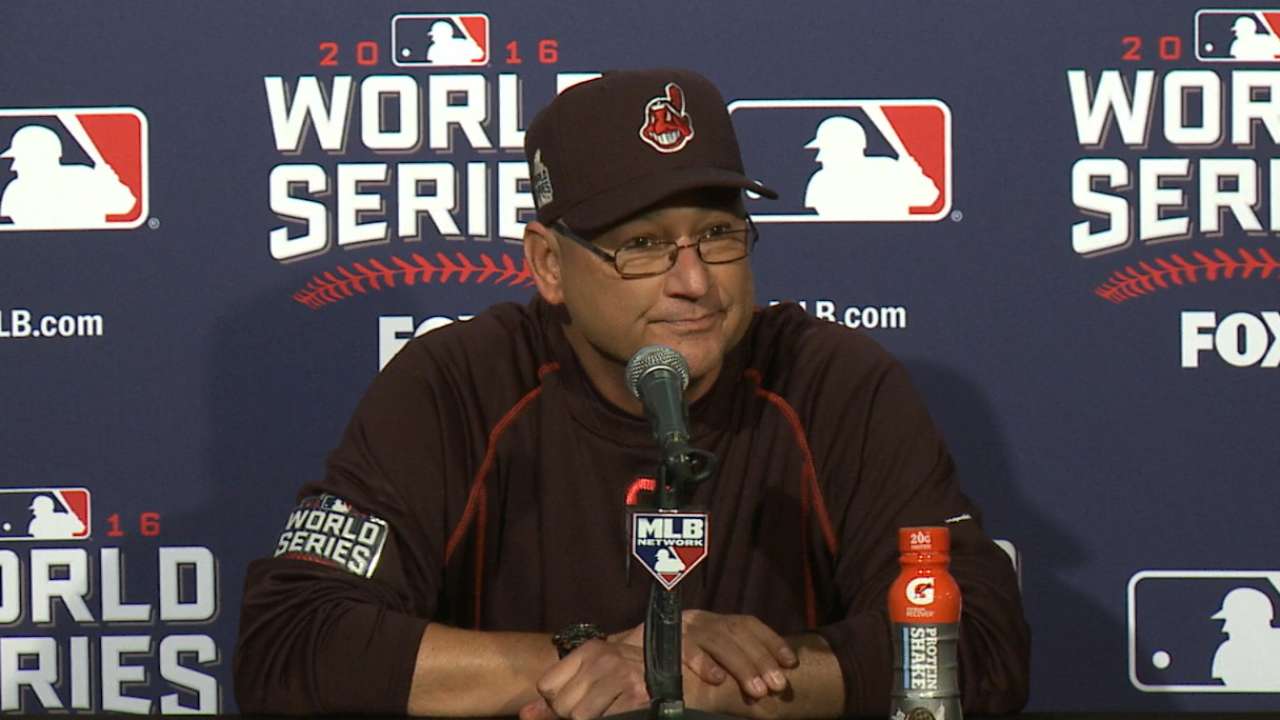 With two more home games -- including a potential Game 7 started by Corey Kluber, who earned wins in Game 1 and 4 -- there are plenty of reasons to be optimistic.
"I just want them to do well," Akron native Ryan Michaels said. "I want to see Cleveland do well. It'll be good to see a World Series win here at home. It kind of [stinks] that they lost tonight, but maybe that's a blessing in disguise to come home to win it."
Ben Weinrib is a reporter for MLB.com. This story was not subject to the approval of Major League Baseball or its clubs.