Crisp celebrates birthday with Game 6 start
Only four Major League players have clinched a World Series on special day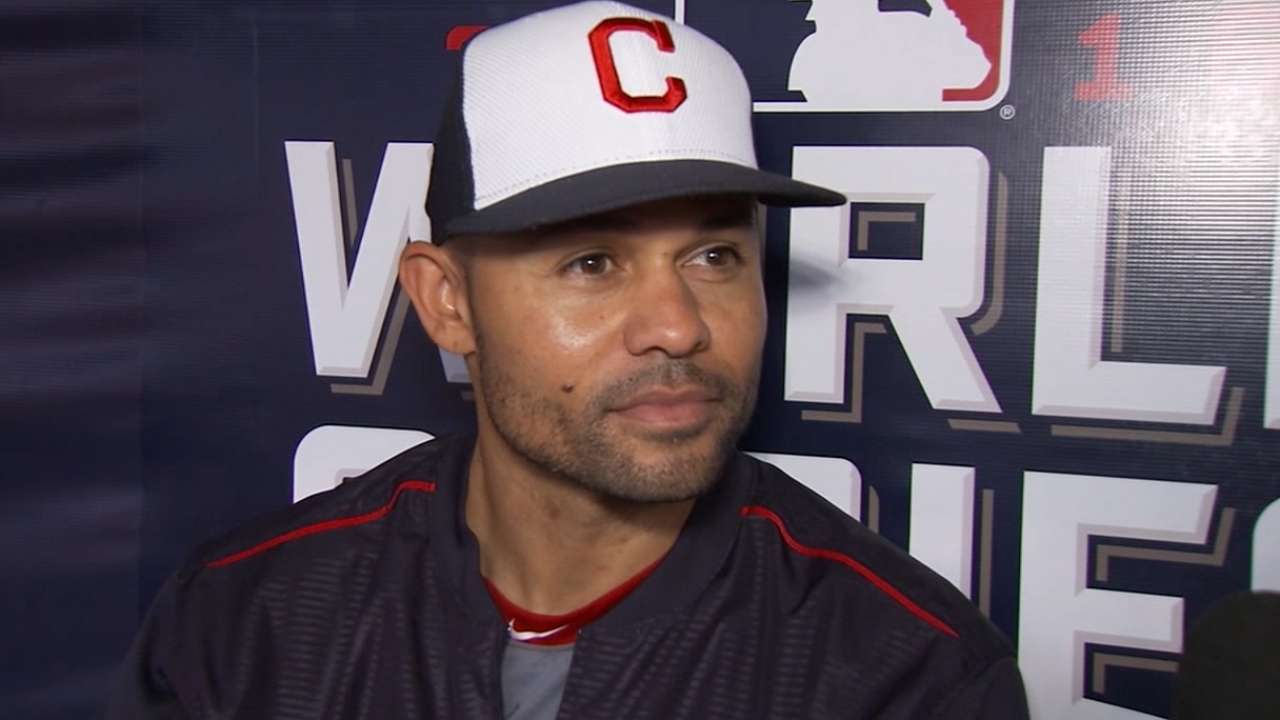 CLEVELAND -- Coco Crisp has played in more than 1,500 games during a 15-year career, but he had never played a Major League Baseball game on his birthday until Tuesday night at Progressive Field.
Crisp celebrated his 37th birthday as the starting left fielder for the Indians in Game 6 of the World Series against the Cubs. Only 48 others have played in a World Series game on their birthday, and if the Tribe wins, he will be just the fifth player to clinch a World Series on his birthday, joining Keith Hernandez (1982 Cardinals), Roy Smalley ('87 Twins), Al Leiter ('93 Blue Jays) and Paulo Orlando (2015 Royals).
"It's been great having him," manager Terry Francona said of Crisp, who was acquired in a trade with Oakland on Aug. 31. "You add a player that late and you kind of have to be a little careful, because your team has formed its personality and things like that. But Coco ... I had a history with Coco."
Crisp played the first four seasons of his career with Cleveland and spent his next three seasons in Boston, with Francona as his manager.
• Shop for Indians World Series and AL champs gear
Crisp posted a .208/.323/.377 slash line in 20 regular-season games with the Indians -- .231/.302/.397 overall in 2016 -- but has been productive in the postseason. He leads Cleveland with a .571 slugging percentage, thanks to key home runs in the clinching games of the American League Division Series and AL Championship Series.
As exciting as this opportunity is for Crisp, Francona never liked playing on his birthday. He played five games on his birthday over his 10-year career and hit .214, despite being a career .274 hitter.
"I never did well on my birthday," Francona said. "It always seemed like I was 0-for-4, so I was a year older and didn't hit very well, so I was not a big fan of that."
Ben Weinrib is a reporter for MLB.com. This story was not subject to the approval of Major League Baseball or its clubs.