Brantley takes next step in return from surgery
Outfielder plays in simulated game; Carrasco, Salazar dialing it up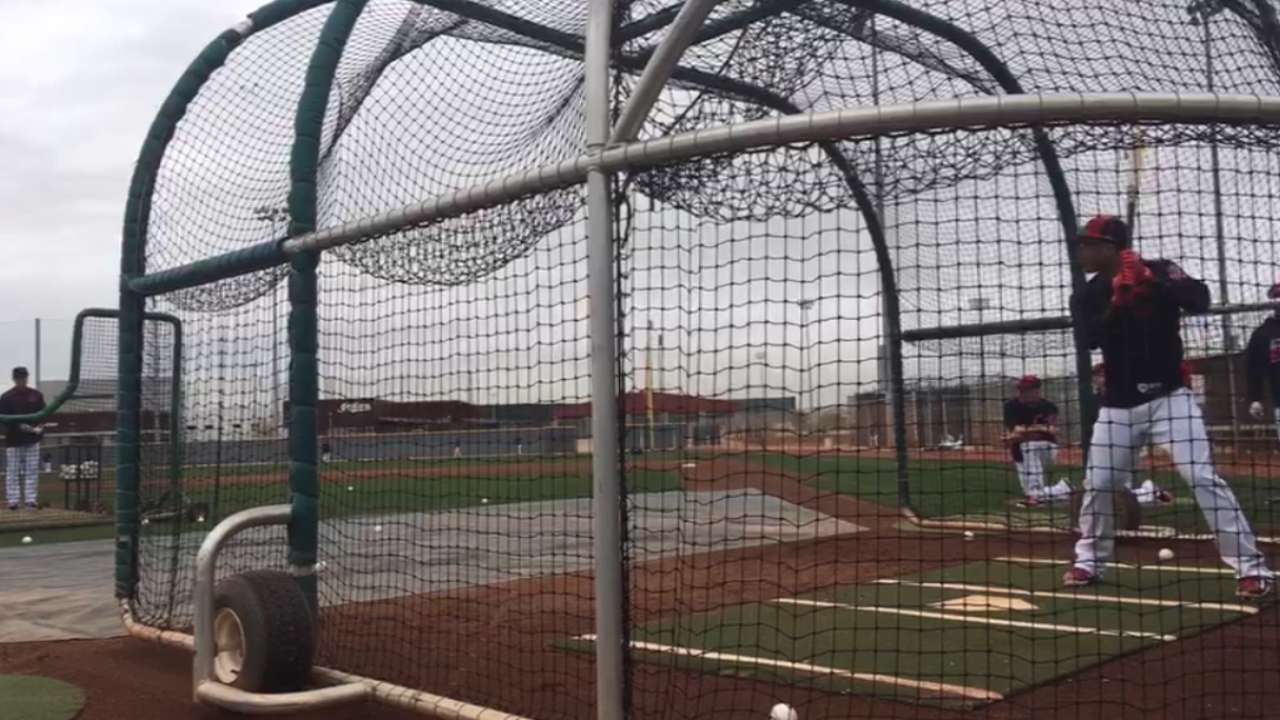 GOODYEAR, Ariz. -- The daily Michael Brantley watch continued at Indians camp Friday, with the star left fielder playing three innings of a simulated game at the club's complex while his teammates played the Giants in a Cactus League game in Scottsdale.
Brantley, who is recovering from August biceps surgery, got through his stint without incident, going 1-for-3 with a single and a hard groundout and playing in the outfield for all three innings.
• Spring Training: Info | Tickets | Schedule | Gear
"A very good day," Indians manager Terry Francona said. "Everything was good."
Each day's work is part of an important progression for Brantley, who played in only 11 games last season because of setbacks following a 2015 shoulder surgery and then the biceps operation. The Indians are being careful with him and have not announced any expectations for a return date.
"Now it's repetition," Francona said. "The intensity's been really good. It's repetition and building on that and bouncing back. Everything so far has gone tremendous. I think he's really excited. ... He's getting there. It's exciting to watch."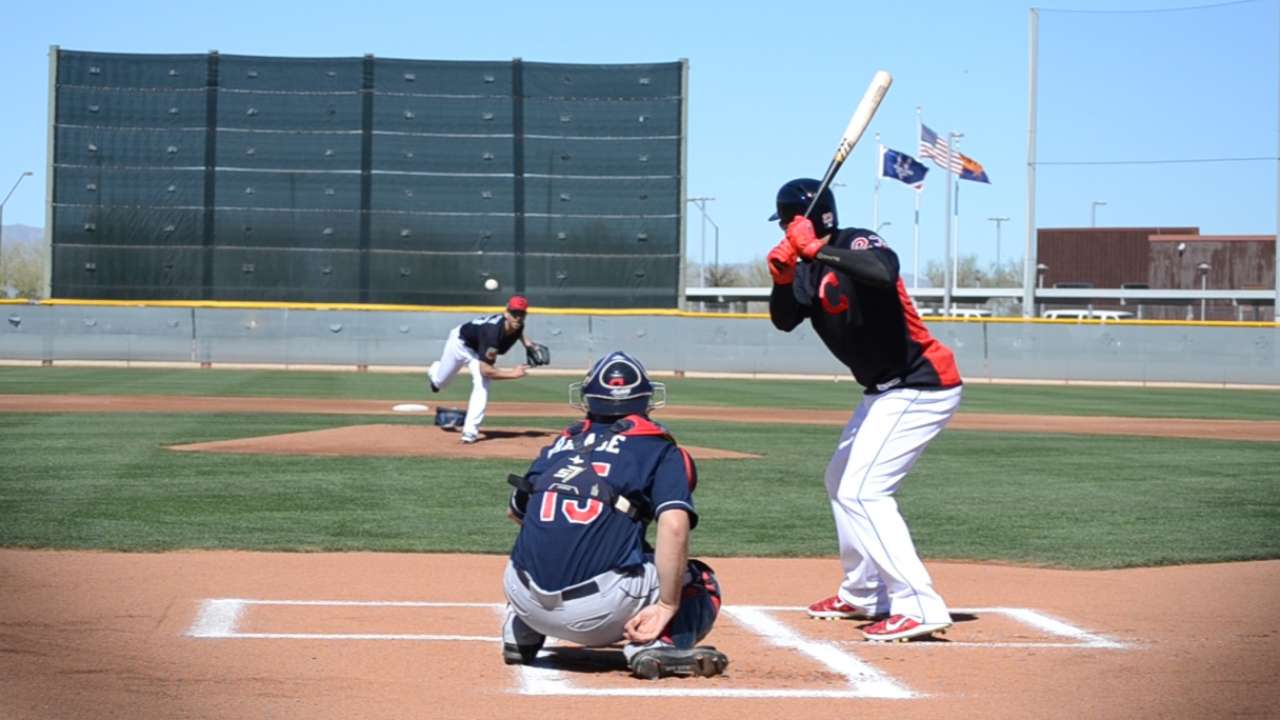 Francona said one good sign is that Brantley has been in good spirits lately.
"Yesterday, during our game, I just looked at him and I said, 'You're a little froggy today, aren't you? A little frisky?' And he goes, 'Yeah,'" Francona said. "When he says that, things are going OK."
Francona said the next step for Brantley would likely be another simulated game, but not Saturday.
Worth noting
• Starters Danny Salazar and Carlos Carrasco are recovered from their 2016 injuries and have been dialing up their preparation in Spring Training. Francona said he was pleased with where they stand.
"I think you can tell there's been a layoff," Francona said. "With Danny, I think as he gets repetition and he just knows down deep that he's fully healthy, I think you'll see the command get better. But to me, he looks fully healthy, which is really good. Because if he's fully healthy, everybody's seen that there's a lot to work with.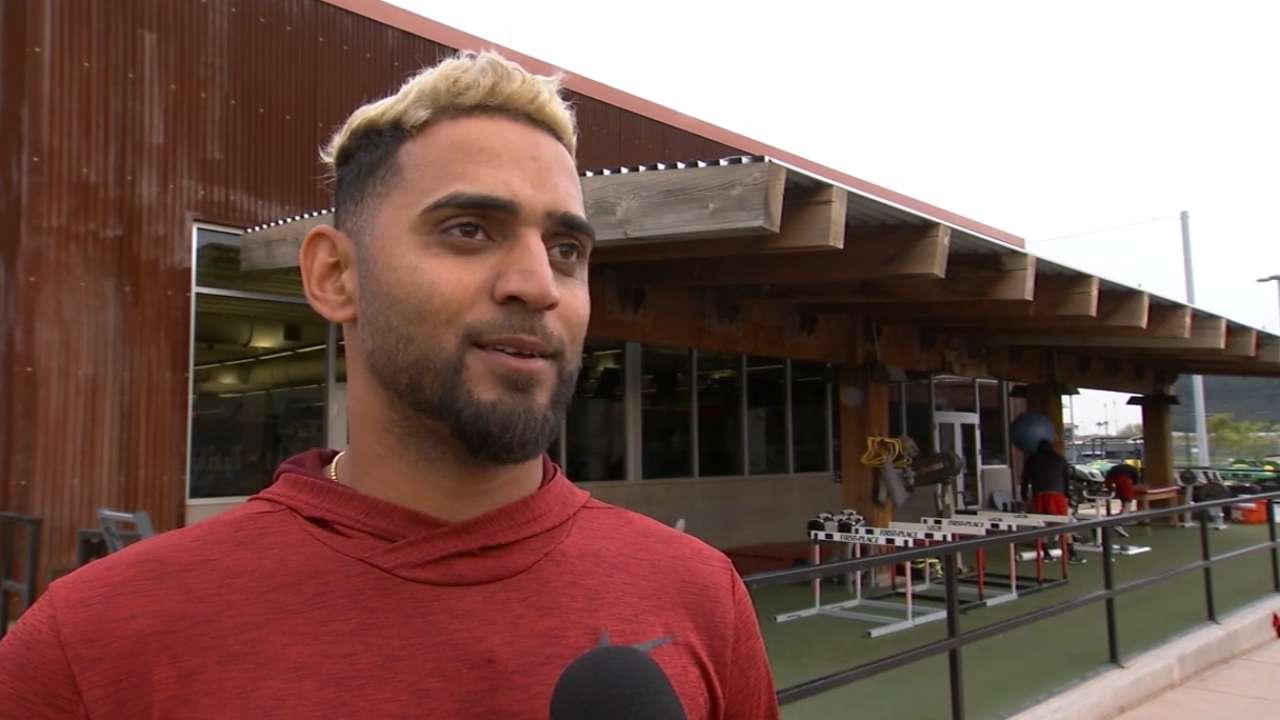 "With Carlos, I thought Carlos' last outing was much better. He threw his fastball a lot, which we like, but it looked like he had some intent to it. He just needs repetition, too, because when he's throwing all his pitches like he's supposed to, he should be one of the better pitchers in the league."
• Non-roster outfielder Yandy Diaz suffered right groin soreness against the A's in Mesa on March 4 while running the bases and hasn't appeared in a game since. Francona said Diaz was scheduled to run the bases Friday and is "probably still a few days away."
• Francona said outfielders Austin Jackson (left knee surgery in 2016) and Tyler Naquin (right foot bruise) came out of Thursday's game in good shape.
Doug Miller is a reporter for MLB.com. Follow him on Twitter @DougMillerMLB. This story was not subject to the approval of Major League Baseball or its clubs.