Brantley finding form to fuel Tribe's offense
Left fielder leads Indians over Twins with deep drive, 2 RBIs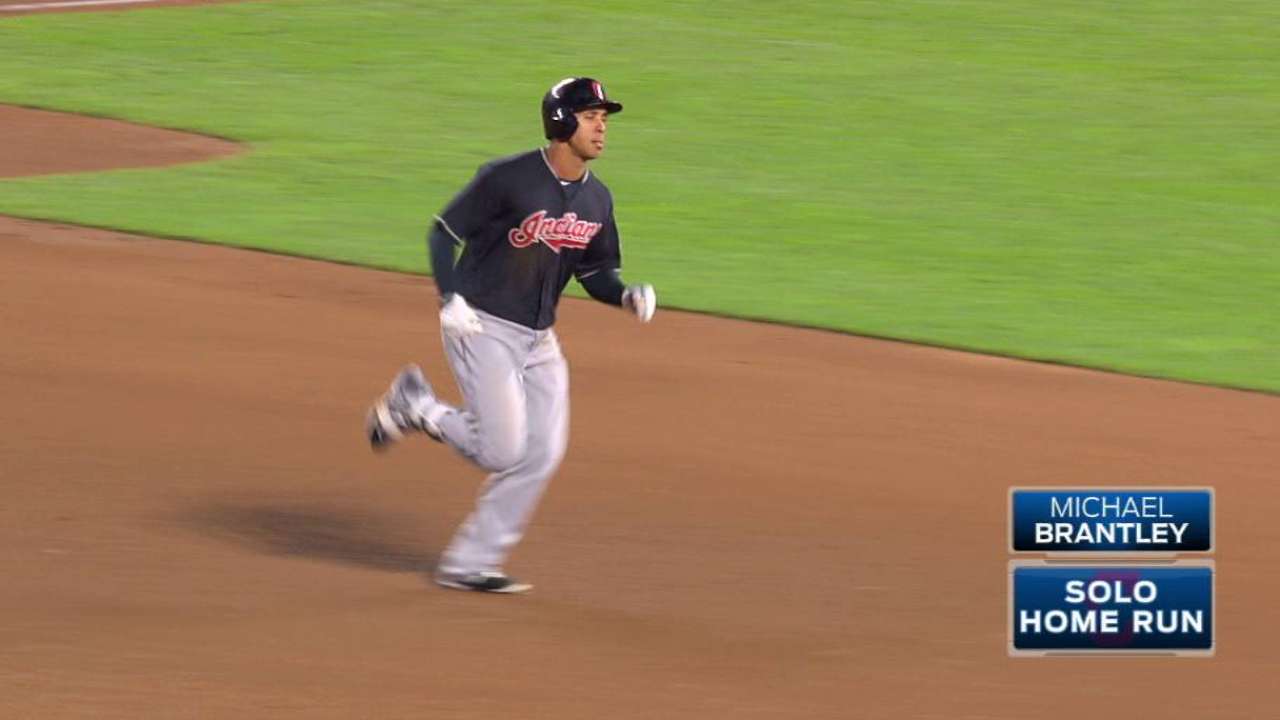 MINNEAPOLIS -- Tribe manager Terry Francona said Michael Brantley is looking like, well, Michael Brantley.
That's a good thing for the Indians and their left fielder. Brantley, who dealt with a shoulder injury last year, has gotten off to a hot start in 2017. That includes a solo homer in Cleveland's 3-1 win over Minnesota on Monday night, a sign that Brantley is returning to form.
"I'm getting there, let's put it that way," said Brantley, who drove in two of Cleveland's three runs. "It's going to take some repetition. It's going to take some time. I understand that. I understand the process that it takes now from being out for a little while -- actually a long while."
Monday marked Brantley's 11th game of the 2017 season, which matches the total number of games he played in 2016. His season ended last year on May 9, as shoulder surgery cut things short for the former All-Star.
Brantley, 29, now has two homers -- in a span of four games -- and eight RBIs overall.
"He looks like Brantley, which is a big compliment to him and his work ethic," Francona said. "It's one thing to come back, but you've got to still hit Major League pitching, and he really doesn't look like he missed a beat."
Brantley's homer -- projected by Statcast™ to travel 411 feet -- came in the fifth inning. Cleveland had scored twice in the third to give starter Danny Salazar a one-run lead. With one swing of the bat, Brantley gave Salazar another run of support.
Brantley connected on a 1-0 pitch from Twins starter Kyle Gibson and deposited it into the second row in right-center, one of the deepest parts of the park at Target Field.
"It's something that can't happen, as a guy who primarily throws sinkers," Gibson said. "That insurance run is big, especially against a team with their bullpen. That's the most frustrating part. The one tonight was right in Brantley's wheelhouse."
Brantley didn't initially think the ball was gone. Many batters have hit deep drives to that same spot in Target Field, only to watch it hit off the wall.
"I was trying to get on second. That was my whole goal," Brantley said. "I was running out of the box. Luckily it went out, and we got a win tonight."
Brantley also pushed across Cleveland's first run of the game when his groundout to first base drove in Yan Gomes from third. That tied it at 1-1 in the third after Minnesota opened the scoring on an Eddie Rosario single in the second.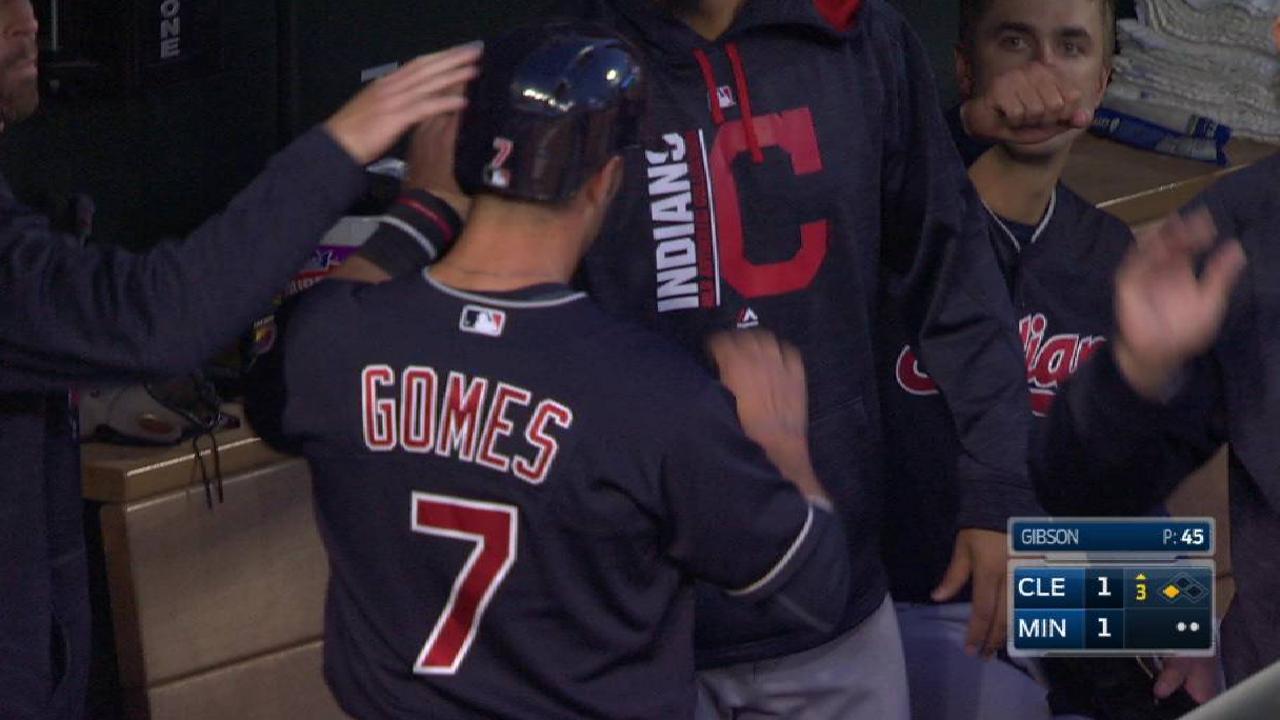 As Cleveland looks for different players to step up offensively, a hot bat from Brantley is a good sign.
"Now he's starting to get some games in a row," Francona said. "He's starting to get some timing, and it's exciting for us."
Tyler Mason is a contributor to MLB.com. This story was not subject to the approval of Major League Baseball or its clubs.