Almonte to miss 3-5 weeks with biceps sprain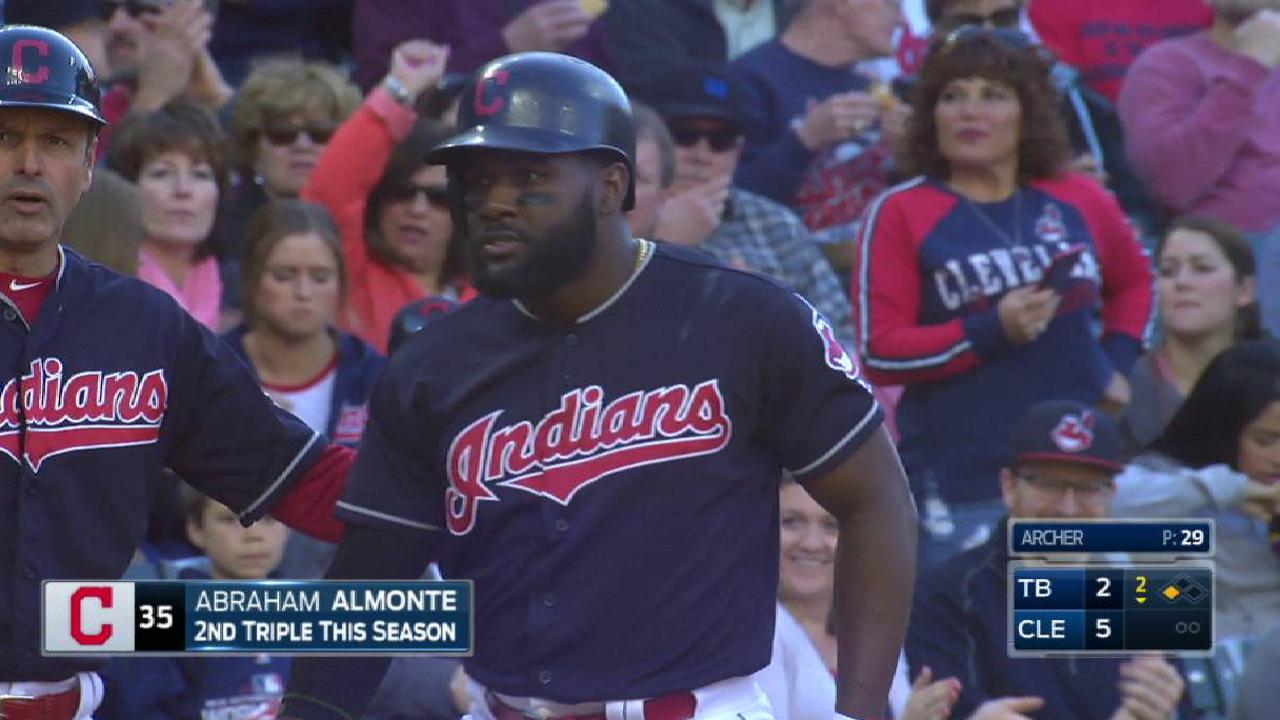 CLEVELAND -- The Indians got more clarity on outfielder Abraham Almonte's injury on Wednesday, as the team announced that he will miss three to five weeks with a high-grade sprain to his right biceps tendon.
Almonte left Monday's 8-7 win over the Rays and was placed on the 10-day disabled list on Tuesday, but further examination and an MRI confirmed the biceps injury. He initially experienced pain in his right arm after taking a swing on May 10 in Toronto.
Almonte joins Brandon Guyer and Austin Jackson on the DL. Guyer was placed on the DL on Sunday with a left wrist injury, and he's expected to miss four to six weeks. Jackson is still recovering from a left big toe hyperextension he suffered on May 1 against the Tigers.
In 86 at-bats this season, Almonte has collected 19 hits -- including three doubles, two triples and one home run -- with six RBIs while posting a slash line of .221/.323./.337.
William Kosileski is a reporter for MLB.com based in Cleveland. This story was not subject to the approval of Major League Baseball or its clubs.