Rested ace Kluber gets call for decisive G5
Hit hard in G2, AL Cy Young Award favorite out to secure ALCS berth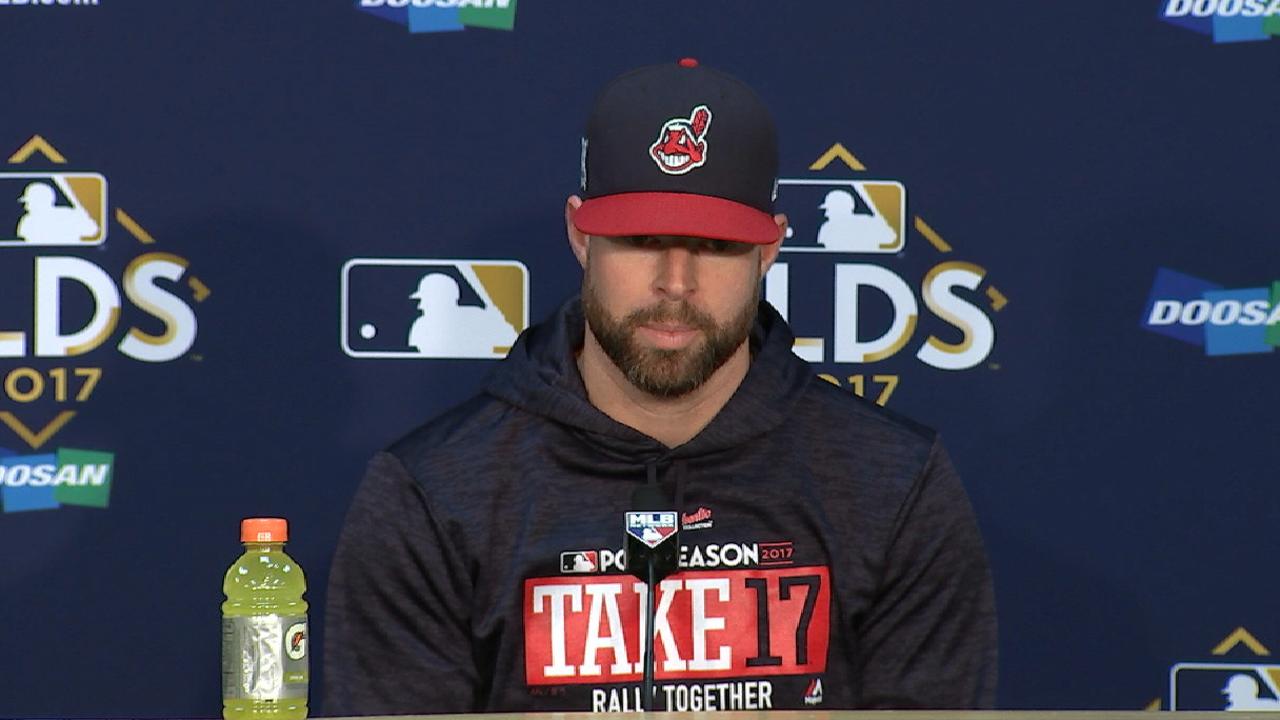 CLEVELAND -- The chants started in the eighth inning on Monday night as Yankees fans felt their 7-3 victory over the Indians in Game 4 of the American League Division Series presented by Doosan was in hand. By game's end, they echoed around Yankee Stadium.
"We want Klu-ber! We want Klu-ber!"
Corey Kluber, in turn, would like another chance at the Yanks. He has had plenty of time to mull it over.
"It's just identifying when things go wrong," Kluber said, "and trying to address what you need to do to correct them."
With a Game 5 tonight in Cleveland to decide the ALDS, everybody gets their wish at Progressive Field.
This is why Indians manager Terry Francona started Kluber in Game 2, to have him not only available for Game 5, but fresh on his normal routine. But to Kluber, it's about more than that. He has had a few days to figure out what went awry last Friday, when the Yankees roughed him up for six runs on seven hits over 2 2/3 innings. Five of the runs came on homers from Gary Sanchez and Aaron Hicks.
Statistically, it was Kluber's worst start of the season. Stuff-wise, it was a mixed bag. The Indians rallied to win in 13 innings, but Kluber clearly wasn't happy afterwards.
Asked on Tuesday what he needs to correct, Kluber was blunt.
"Everything," Kluber said. "I didn't pitch well, didn't have good command, didn't throw the ball where I wanted to. So that's kind of what it boils down to."
Kluber's velocity was fine. His four-seam fastball averaged 92.5 mph in Game 2, according to Statcast™, compared to 92.7 mph during the regular season. His sinker was a bit livelier at 93 mph compared to 92.6 mph, but his spin rate was up. His curveball was harder -- 85.7 mph last Friday compared to 84.4 mph in-season.
Where Kluber struggled was with his command. He threw 50.8 percent of his pitches in the strike zone during the regular season but just 43.4 percent in Game 2. Worse for him, the strikes he threw wandered into more hittable areas. According to heat maps, his sinker was higher in Game 2 compared to the regular season, and his curveball -- despite drawing seven swinging strikes -- was more toward the middle of the zone than on the inside corner to left-handed hitters. His cutter location was widely inconsistent.
The Yankees happily took advantage, smacking four balls with exit velocities of 101 mph or harder. If they can do so again, they'll head to the ALCS presented by Camping World and send the Indians home.
"It definitely gives us some confidence going in," Yankees outfielder Brett Gardner said. "We've got a good idea of the stuff that he has, and he's a great pitcher, maybe a Cy Young winner. I know it'll be a tough battle, but we've got a great group of guys to go up against him and give him some tough at-bats."
Kluber's Game 2 outing came on five days' rest, but his numbers on regular four days' rest show he's a creature of habit. He went 11-3 with a 1.67 ERA this season on his standard rest, allowing just 70 hits over 124 innings with 16 walks and 159 strikeouts. Kluber's numbers on extra rest are solid, with a 7-1 record and a 3.16 ERA, but it clearly doesn't compare.
Still, Kluber downplayed the importance.
"Throughout the course of the year, there's numerous times where you're not on your regular five days," Kluber said. "I mean, the beginning of the season, everything's jumbled up with all the off-days, things get moved around. At the All-Star break, the roster expanded in September, things can get moved around. There's numerous times where you're not always on that five days, so we're used to not being on our normal routine.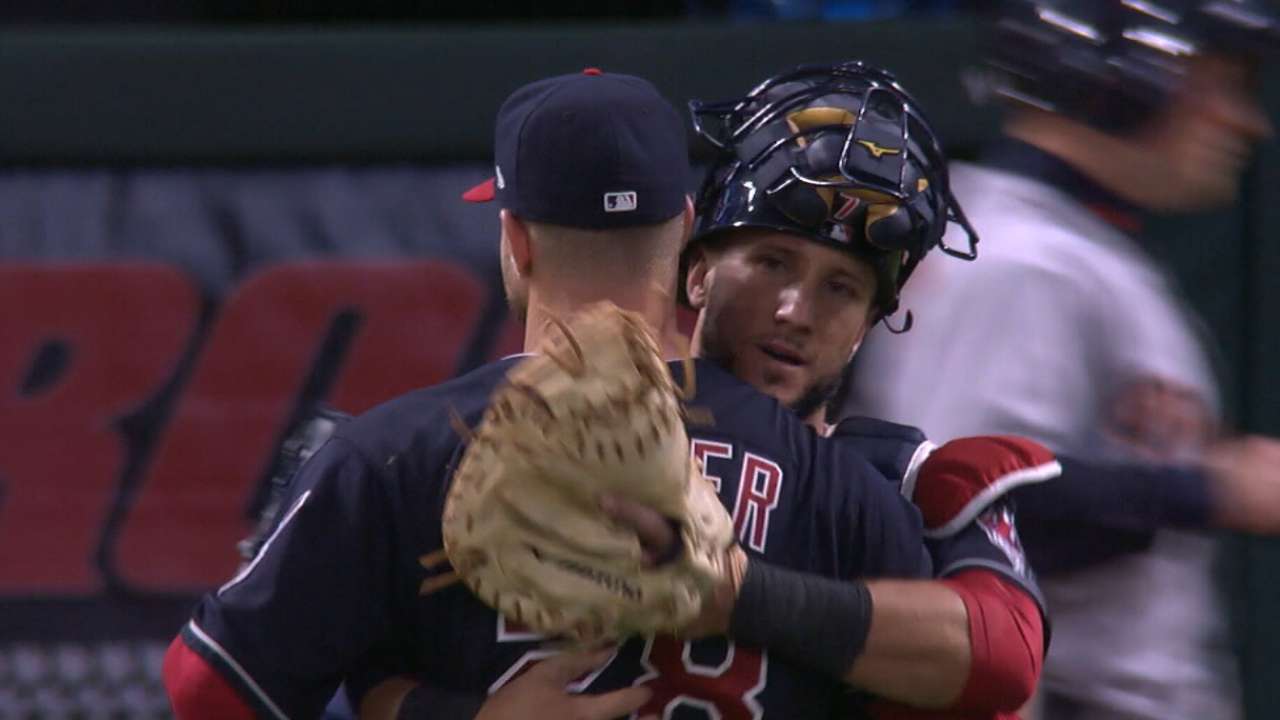 "We do it enough to where we have ways to try to get ourselves to where we want to be that day we pitch, and I don't think that had anything to do with the last time I pitched. Like I said, I just didn't pitch well, and I look to correct it tomorrow."
Nevertheless, when Francona saw a chance to line up Kluber for his standard rest and still have him start a potential Game 5, he took it.
"He just feels more comfortable when he gets comfortable, like in his routine, in his delivery," Francona said.
Kluber insists he has a lot left. With Cleveland's postseason hopes on the line, he hopes to deliver it.
"Everything's still right there for us," Kluber said.
Jason Beck has been a reporter for MLB.com since 2002. Read Beck's Blog, follow him on Twitter @beckjason and Facebook. This story was not subject to the approval of Major League Baseball or its clubs.