Francona rallies club before decisive Game 5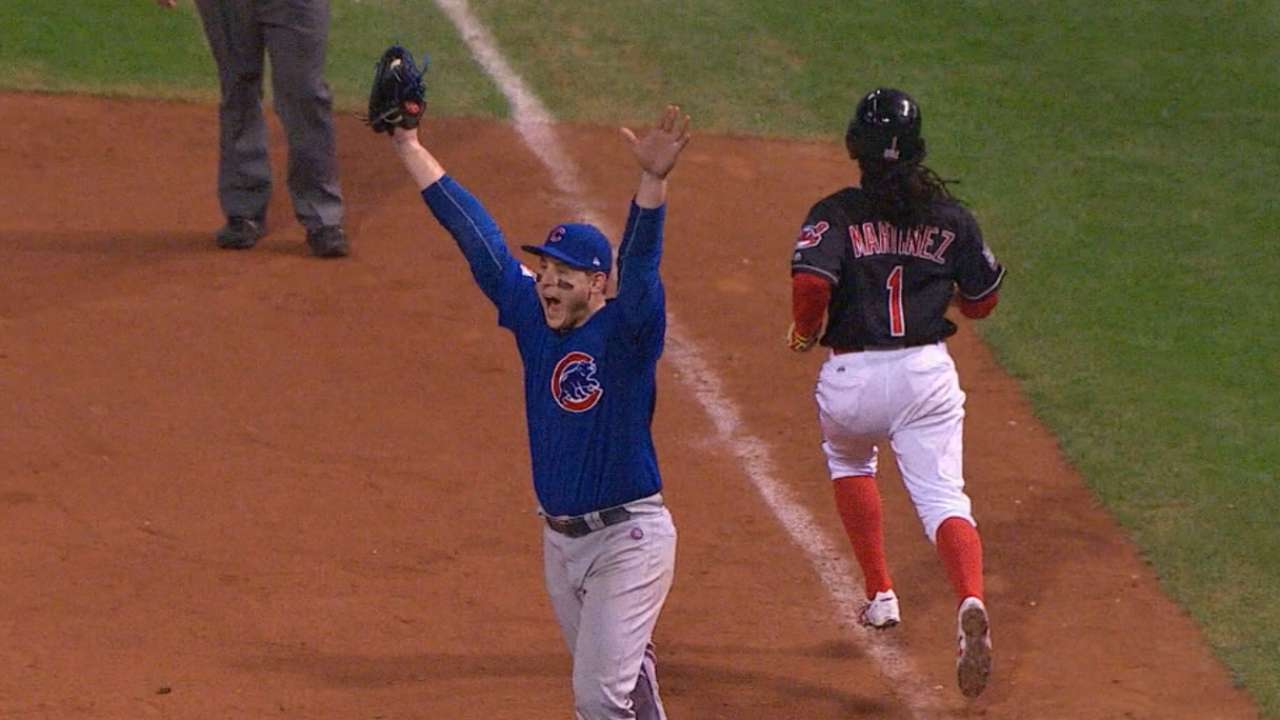 CLEVELAND -- Indians manager Terry Francona is not big on speeches. Over the years, he has learned that rounding up players, getting worked up and delivering a message driven by emotion tends to only make the manager feel better in the end. Francona now tries to pick his spots for such moments.
Francona felt an opportunistic time arrived in the immediate wake of Monday night's 7-3 loss to the Yankees in Game 4 of the American League Division Series presented by Doosan. Cleveland's hitters got out of their typical approach. The defense lost its usual edge. And with every mistake, the Yankee Stadium crowd intensified and seemingly took the Tribe's relied-upon resiliency out of the equation.
Francona said he spoke to his team behind closed doors for less than a minute. He felt that was all the time needed to deliver a simple message.
"We've got to move forward," Francona said during Tuesday's workout at Progressive Field. "I just wanted to make sure, as a group, we figure this out together. It wasn't a rah-rah [speech]. It was just, 'Hey, let's remember who we are, how we got there and what we do.' I was glad we did it, because I felt better when we left.
"You might as well start heading in the right direction as soon as you can. Not let guys think about it all night and everything like that. I was pleased that we did that."
Francona delivered a similar message to his club in June, following a rough two-game series in Colorado that dropped the team's record to 29-28. From that point forward, the Indians went 73-32, set an AL record with a 22-game winning streak and finished the season with 33 wins in 37 games.
That strong stretch continued at the outset of the ALDS, with the Indians winning the first two games at home. The past two losses in New York -- Cleveland's first consecutive defeats since Aug. 22-23 -- now have the Indians facing elimination in their quest to return to the World Series. Dating back to last October, the Indians have lost five consecutive games when they have had a chance to close out a series.
Indians ace Corey Kluber, who is slated to start Game 5 tonight, shrugged off that run of losses in close-out contests.
"We closed our first two playoff series last year pretty well," Kluber said. "I guess that's the way it is, but I don't think it's weighing on guys. We haven't talked about it at all. I don't necessarily see guys trying too hard or anything like that. We just didn't play well enough to win the last two games."
On the other side, the Yankees have already won three games this postseason to avoid elimination.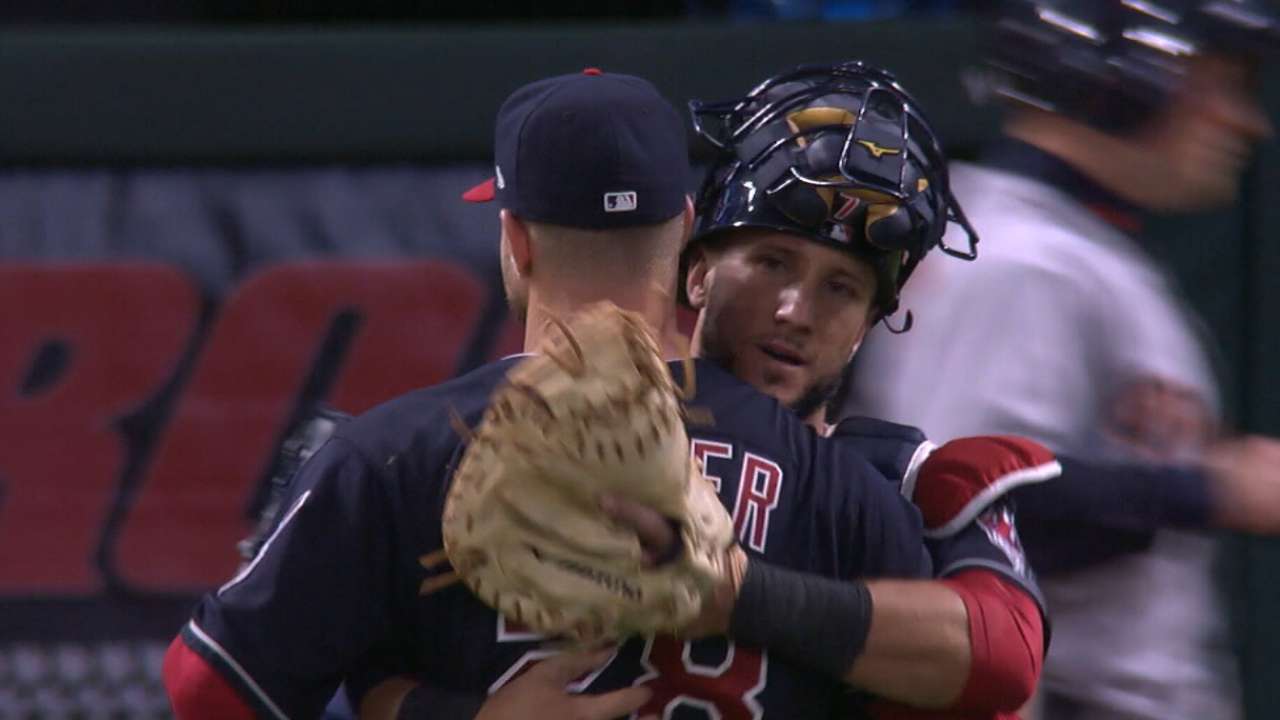 Francona chuckled when asked about New York's resiliency.
"I haven't spent any time worrying about their resiliency," Francona said. "I hope they don't have it. We knew going in they're very good. We knew that."
Francona does know that his own club has shown a knack for fighting through adversity. That was evident in Cleveland's 9-8, 13-inning comeback win in Game 2, and that is what powerered the club's run to the World Series last fall.
Maybe it only took 30 seconds, but Francona reminded his players of that on Monday night.
"I know the magnitude of these games," Francona said. "I want to do my part. I don't want to overdo it. You always kind of walk that balance. I just wanted to make sure they understood that, 'Hey, as bad as things happened in that game, that has nothing to do with the next game.'"
Jordan Bastian has covered the Indians for MLB.com since 2011, and previously covered the Blue Jays from 2006-10. Read his blog, Major League Bastian, follow him on Twitter @MLBastian and Facebook. This story was not subject to the approval of Major League Baseball or its clubs.