ALDS Game 5 Francona postgame interview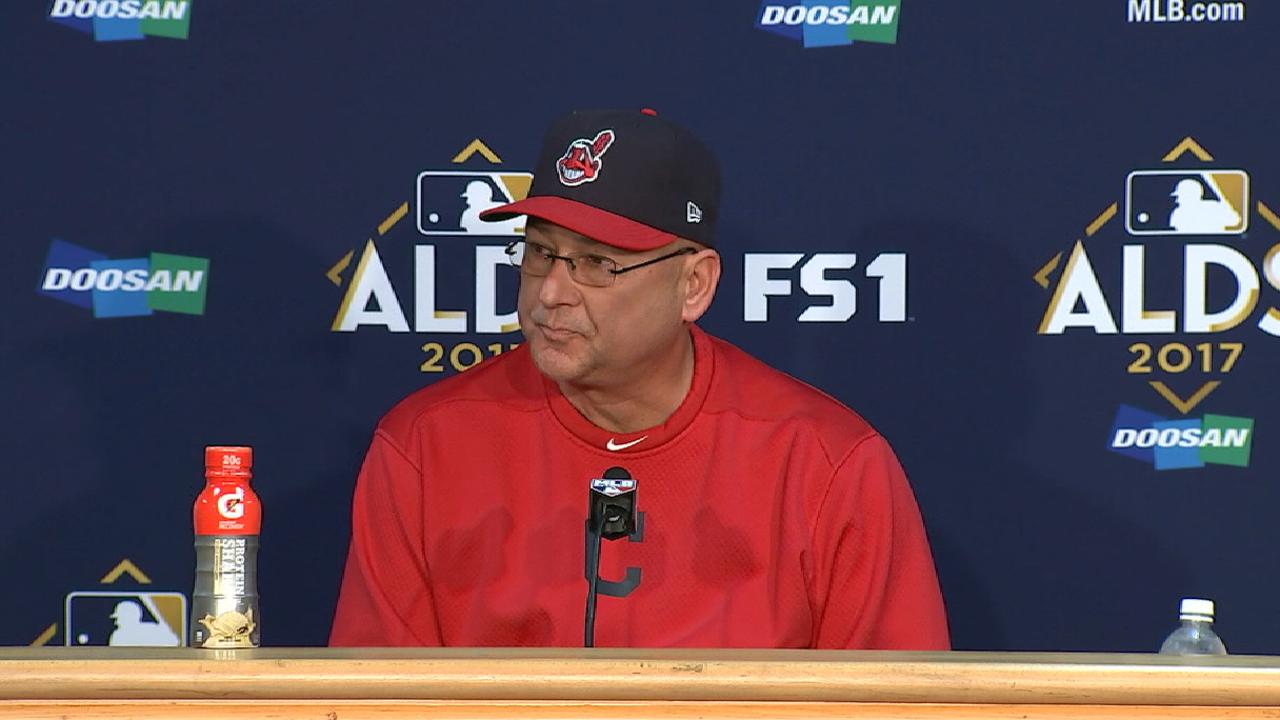 Q. Tito, what was your message to your guys after this one?
TERRY FRANCONA: Oh, man. You know, whatever you say isn't going to make anybody feel better tonight, but we win together and we lost together. It was an honor to go through this year with these guys, and there's times it hurt, like tonight. But it's quite a group, and I feel like a better person for going through the year with these guys.
Q. This could have potentially been Carlos' last game as a member of the Indians. If he does, indeed, move on, what would you miss the most about him?
TERRY FRANCONA: Oh, boy. I don't know if I'm ready to even think about guys moving on. We're eight minutes from digesting a loss. I love the kid. I hope he's not moving on. But its way too -- the game's still a little too raw to go into that yet.
Q. Kluber gave up the two home runs. What did you make of his stuff tonight though?
TERRY FRANCONA: Starting out, I thought the first inning was -- came out of the chute good. He didn't locate the first home run to Didi. He yanked it all the way across the plate, but then he gathered himself and went back out and looked good. I just thought quickly, his stuff was starting to trend down. Even the last inning, he got a strikeout on a hanging breaking ball. Just wasn't the normal, crisp -- especially the movement. A lot of pitches were flat.
Q. Tito, you mentioned a couple days ago that maybe he might have been fighting his back. Do you think that played any role?
TERRY FRANCONA: You know what? I think he's fighting a lot, and I think you also have to respect the fact that guy wants to go out there and he's our horse. And sometimes it doesn't work.
Q. Tito, I know, like you mentioned, it's still early, but what are some, if any, of the takeaways you take away from this season? Have you begun to even wrap your head around that?
TERRY FRANCONA: No, not yet. There will be time for that. Like I said, we literally, ten minutes ago, we were out there playing. Nobody wanted the season to be over. It doesn't wind down. It comes to a crashing halt. And nobody, myself included, was ready for it to be over.
Q. Terry, I know they all hurt when they come to an end, but in this season where you accomplished so much and had such a great year, does this one hurt maybe a little more than some of the other years?
TERRY FRANCONA: It's disappointing. We felt good about ourselves. We came down the stretch playing very good baseball, and we did some things in this series that I don't think were characteristic of our team. We made some errors, kicked the ball around a little bit. Sometimes you don't swing the bat. That's part of it. But we made it harder to win in some cases, especially the last two games.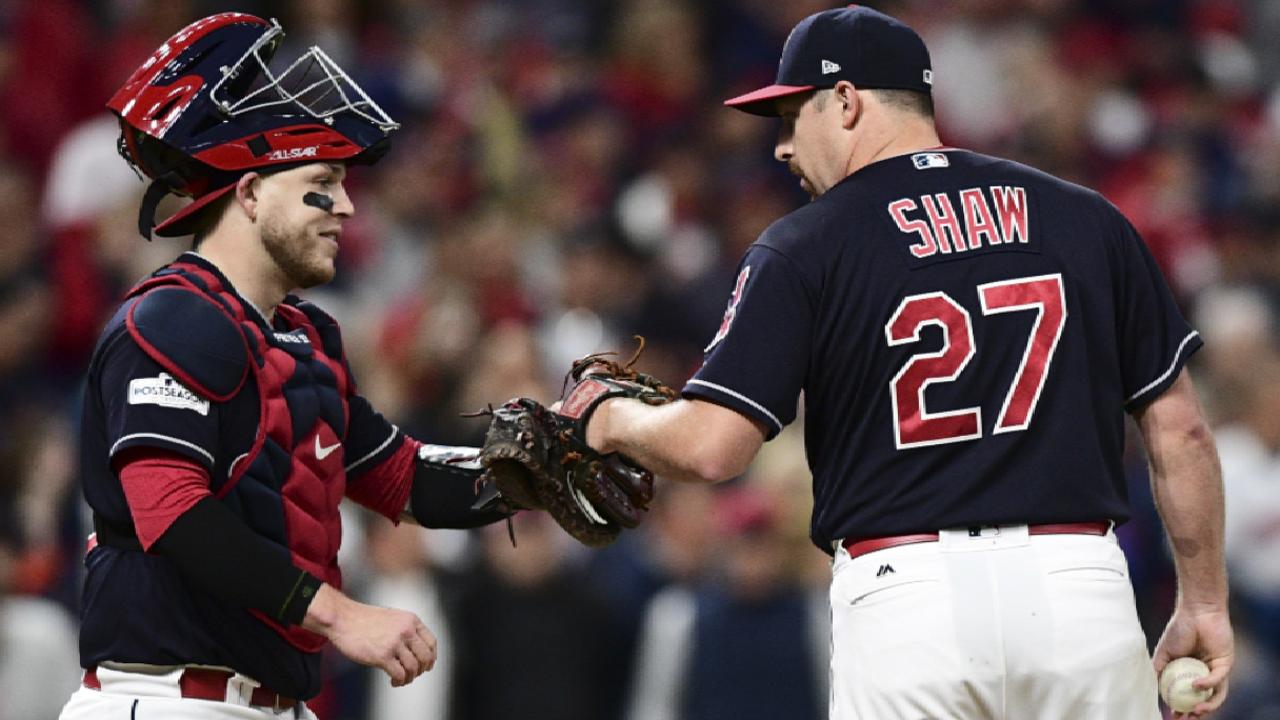 Q. I apologize if this was asked already, but the at-bat from Gardner, grinding it out, was there any temptation to pitch around him or at least put him on once he got to 3-2 and take your chances with Judge?
TERRY FRANCONA: No. I mean, it was an unbelievable at-bat. But I don't -- I mean, you can't foresee him having fouled that many balls off. If we walk him and Judge hits a ball 500 feet, I would have a hard time living with that. You're going to walk a guy to get to a guy that drove in a hundred. No, that would be hard to do.