Kluber wins AL Outstanding Pitcher honors
Indians ace tops list at Players Choice Awards, eyes Cy Young accolades next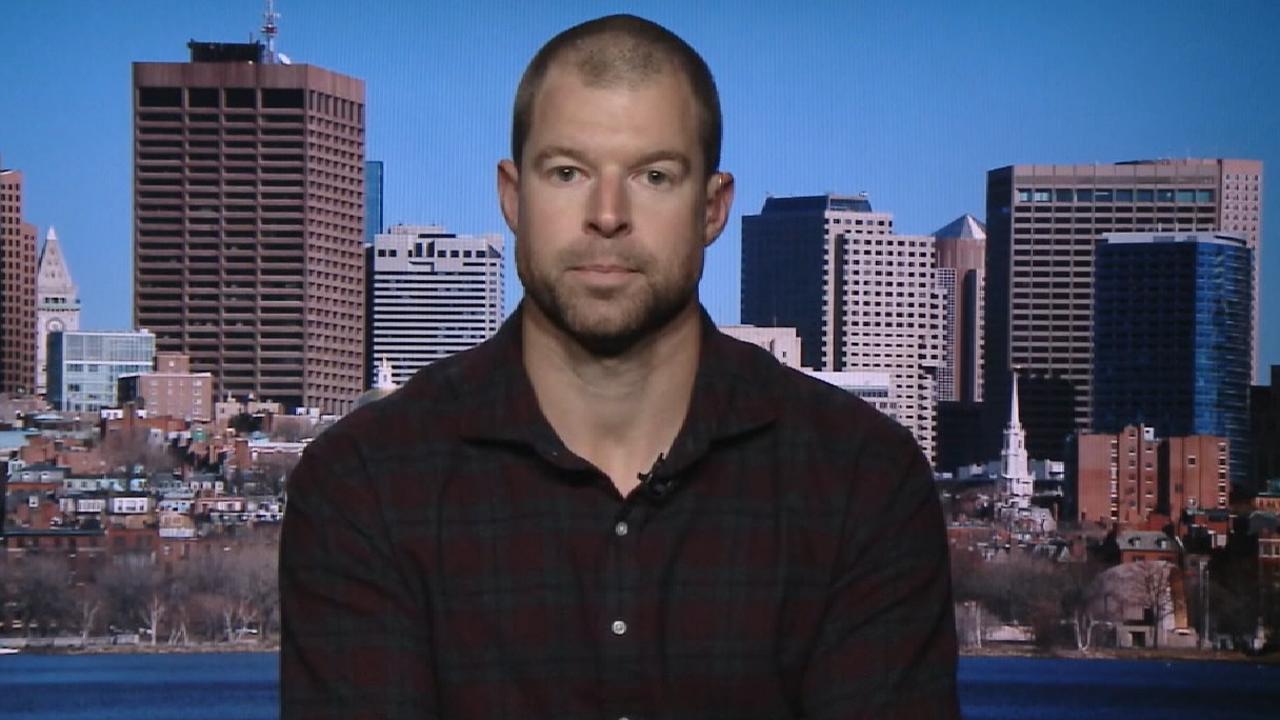 CLEVELAND -- In a potential harbinger of things to come with next week's Cy Young Award announcement, Indians ace Corey Kluber was named the American League's Outstanding Pitcher in the 26th annual Players Choice Awards on Wednesday night.
The Nationals' Max Scherzer was Kluber's Players Choice counterpart in the NL.
There was a time early in 2017 when it did not appear Kluber, who is also a candidate for the Esurance MLB Award for Best Pitcher, was on the awards trail. He had an ERA of 5.06 after six starts, and then a back issue kept him out of action for the vast majority of May.
But Kluber's top-end speed in the marathon that is the Major League season was breathtaking to behold. Beginning with his June 1 return from the DL, he made 23 starts before the end of the regular season. In that time, he posted a 1.62 ERA, a .175 batting average against, a .495 OPS against, 224 strikeouts and just 23 walks. Though Chris Sale was in the perceived pole position among AL starters for much of the year, Kluber closed in on him with the sensational in-season surge. Kluber finished first in the Majors in ERA (2.25), wins (18), complete games (five), shutouts (three), ERA+ (202), WHIP (0.87) and strikeout-to-walk ratio (7.36). He was named the AL Pitcher of the Month in June and August.
• Complete 2017 awards coverage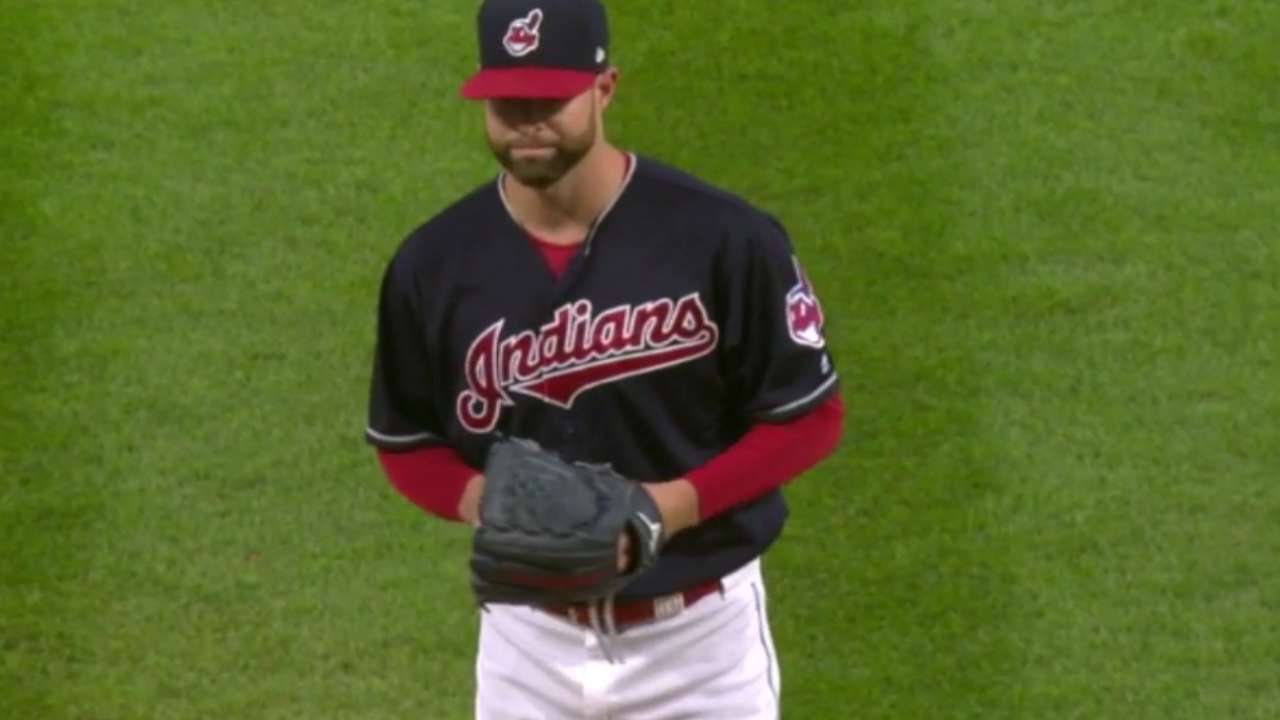 "You rarely see [Kluber] tired out there," Indians manager Terry Francona said last month. "I mean, he conditions himself so well that sometimes just the score of the game dictates coming out, because he never really looks like he's tired."
While his postseason performance was clearly lacking (12.79 ERA in two starts in the AL Division Series loss to the Yankees), Kluber did plenty to solidify his stance in the minds of voters before Players Choice Award ballots were cast in big league clubhouses Sept. 19 under the supervision of the accounting firm KPMG. The Cy Young Award votes were cast at the end of the regular season.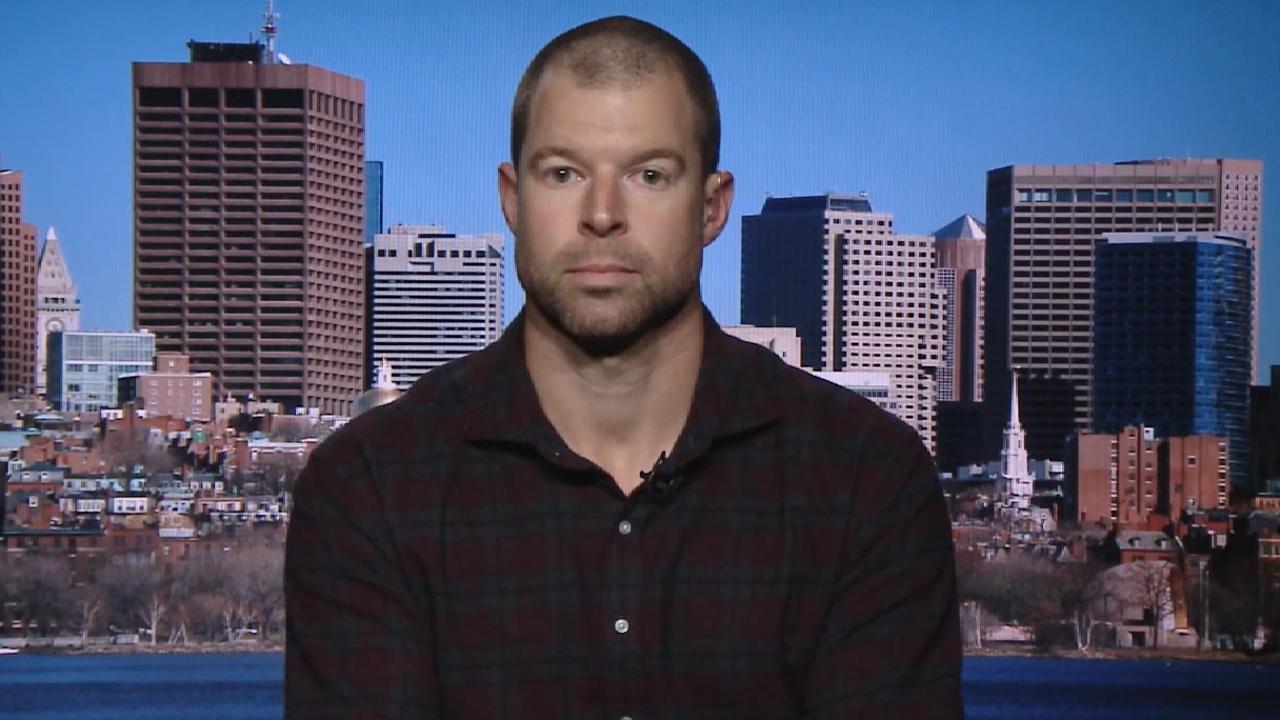 Of course, the players and writers who cast their votes for the Baseball Writers' Association of America don't always see eye to eye on these things. When Kluber won the AL Cy Young Award over Felix Hernandez in 2014, he did not beat out Hernandez in the Players Choice Awards.
The Players Choice Awards, which were announced live on MLB Network, benefit the Major League Baseball Players Trust, the collective charity created and administered by the players. Each league winner will have $20,000 donated in his name by the Players Trust to the charity of his choice.
Anthony Castrovince has been a reporter for MLB.com since 2004. Read his columns and follow him on Twitter at @Castrovince. This story was not subject to the approval of Major League Baseball or its clubs.