Francona will inform players of lineup plans daily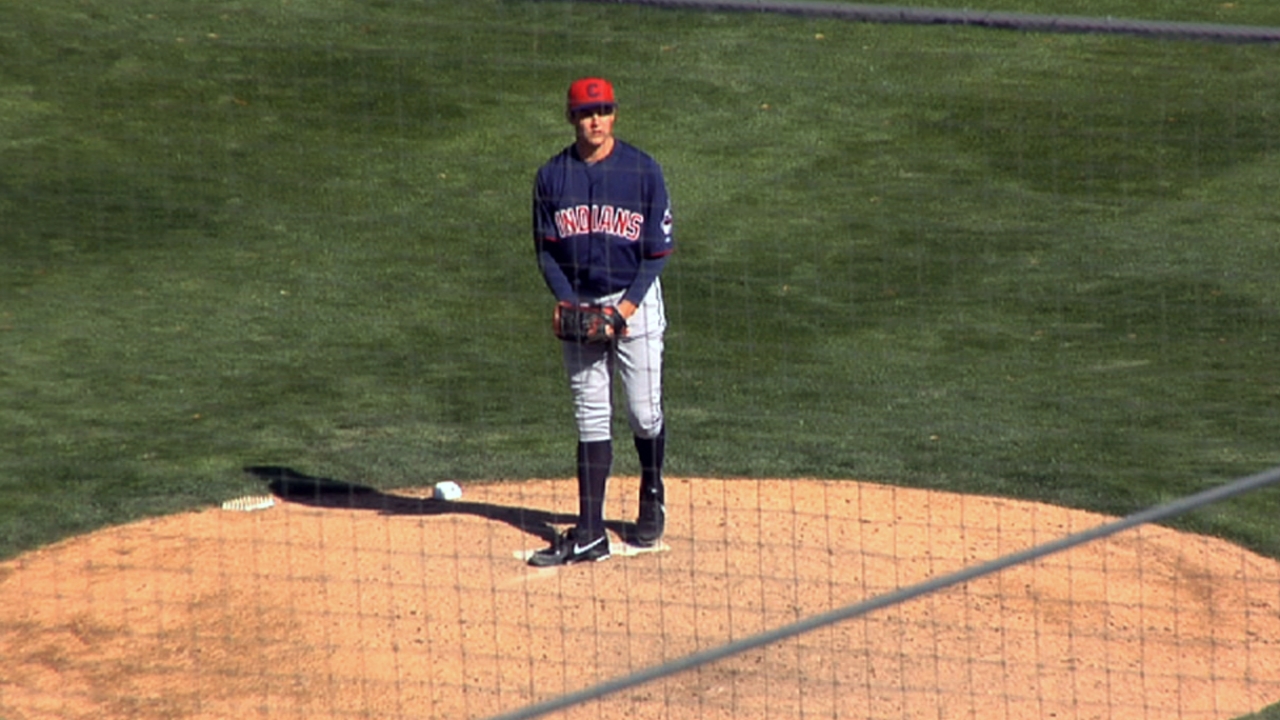 GOODYEAR, Ariz. -- Indians manager Terry Francona does not want any of his players caught by surprise when they look at the lineup card prior to a game. He plans on discussing any alterations to the lineup with them the night before each contest.
"Everybody, before they go home the night before, will always know if they're playing or not," Francona said. "There's a rare exception -- somebody's beat up a little bit or whatever. But everybody will know the night before. And the regulars, if you see a day [off] coming, I'll sit with a guy and [talk it over]."
Francona feels it is important to discuss such things with his players ahead of time.
"I never played for a manager that ever did that," he explained. "It just made sense to me. I think if you're a regular, and you know you've got a day off the next day, you wake up in the morning and it's a little different mindset. I think they appreciate it.
"And if you're an extra guy, you've got your routine where you come in and you lift or run, but if you know you're playing that day, it's different. I just think it helps."
Going over lineup decisions a day in advance also helps alleviate any negative reaction.
"If a guy is mad that he's not playing, he's got a night," Francona said. "He's not carrying it into the game. You've got to just stay ahead of it a little bit. I think players for the most part appreciate it."
Jordan Bastian is a reporter for MLB.com. Read his blog, Major League Bastian, and follow him on Twitter @MLBastian. This story was not subject to the approval of Major League Baseball or its clubs.