Dice-K's setback complicates rotation decision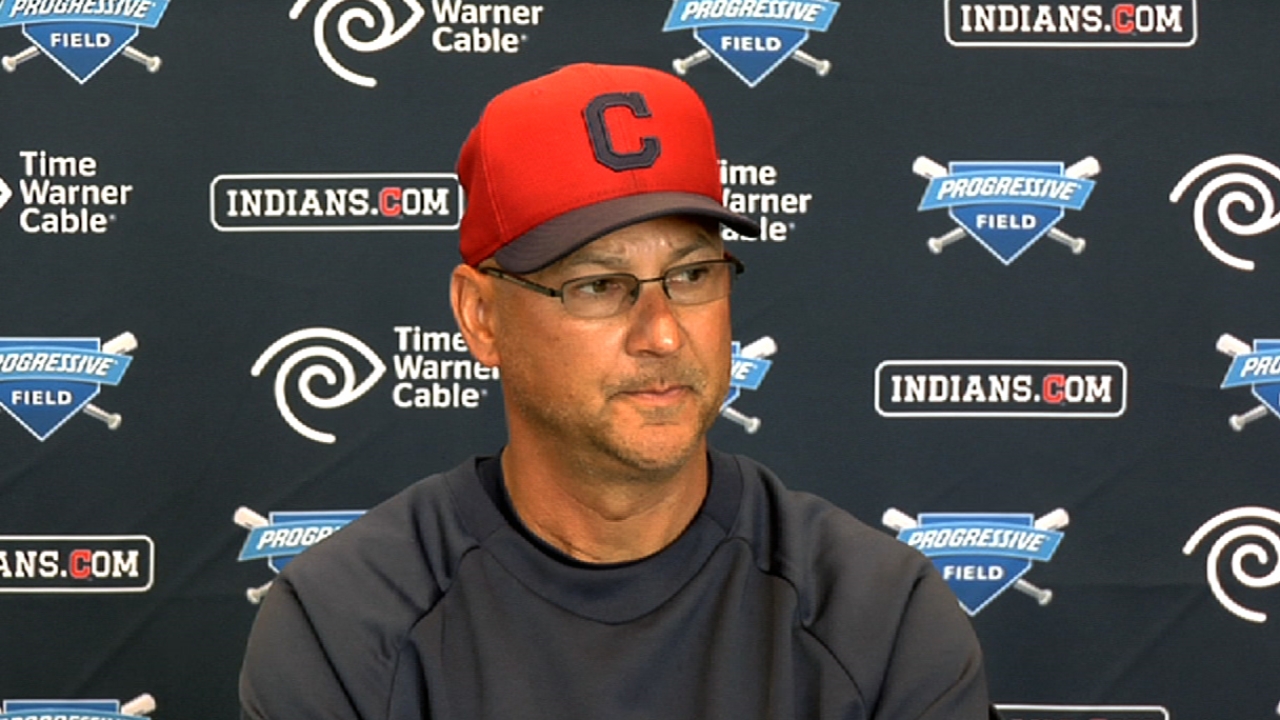 GOODYEAR, Ariz. -- As the Indians enter the home stretch of their spring slate, the team is beginning to run out of innings for their starting-rotation candidates. Under the circumstances, Cleveland might soon start whittling down the competition.
On Saturday afternoon, rotation hopeful Daisuke Matsuzaka logged three innings in a Minor League game against the Brewers' Triple-A affiliate. It marked Matsuzaka's first game action since leaving his outing against the Angels on Monday after one inning due to cramping in his right calf.
Matsuzaka's showing was decent, but he is clearly behind in terms of building up his innings.
"We've got to figure out what to do going forward," manager Terry Francona said on Saturday. "Because of the setback and kind of coming in without throwing bullpens, he's only out to three innings and we're starting to run out of innings. So we're going to have to sit down tomorrow and kind of figure this out a little bit, and we will."
Cleveland technically does not have to make a decision about Matsuzaka's status for the Opening Day roster until March 26. By that date, according to the latest Collective Bargaining Agreement, the Indians need to either place Matsuzaka on the team, or pay him a $100,000 bonus if he is willing to start the season in the Minor Leagues. In the latter scenario, Matsuzaka would be able to opt out of his contract by June 1.
It is unclear if Matsuzaka would be open to going to Triple-A Columbus.
"I don't know," Francona said. "I'm not ready to have that conversation."
Matsuzaka is currently fighting for the fifth spot in the rotation, along with Carlos Carrasco, Trevor Bauer, Corey Kluber and Scott Kazmir.
In his Minor League game appearance, Matsuzaka allowed one run on four hits and ended with five strikeouts and one walk against a lineup that included seven left-handed hitters. The right-hander logged 55 pitches, including 27 in the first inning, and finished with 35 strikes. He topped out at 91 mph with his fastball, but was sitting around 88-89 for most of the outing.
"It ended up being all right," Matsuzaka said through his interpreter, Jeff Cutler. "Other than my last outing, I think I've been improving with each outing. I think I'm in a good place right now. The competition is obviously in my mind, and it's definitely something that I need to continue to focus on, but the important part is to make sure I'm all right."
Jordan Bastian is a reporter for MLB.com. Read his blog, Major League Bastian, and follow him on Twitter @MLBastian. This story was not subject to the approval of Major League Baseball or its clubs.