Brantley emerging as leader on and off field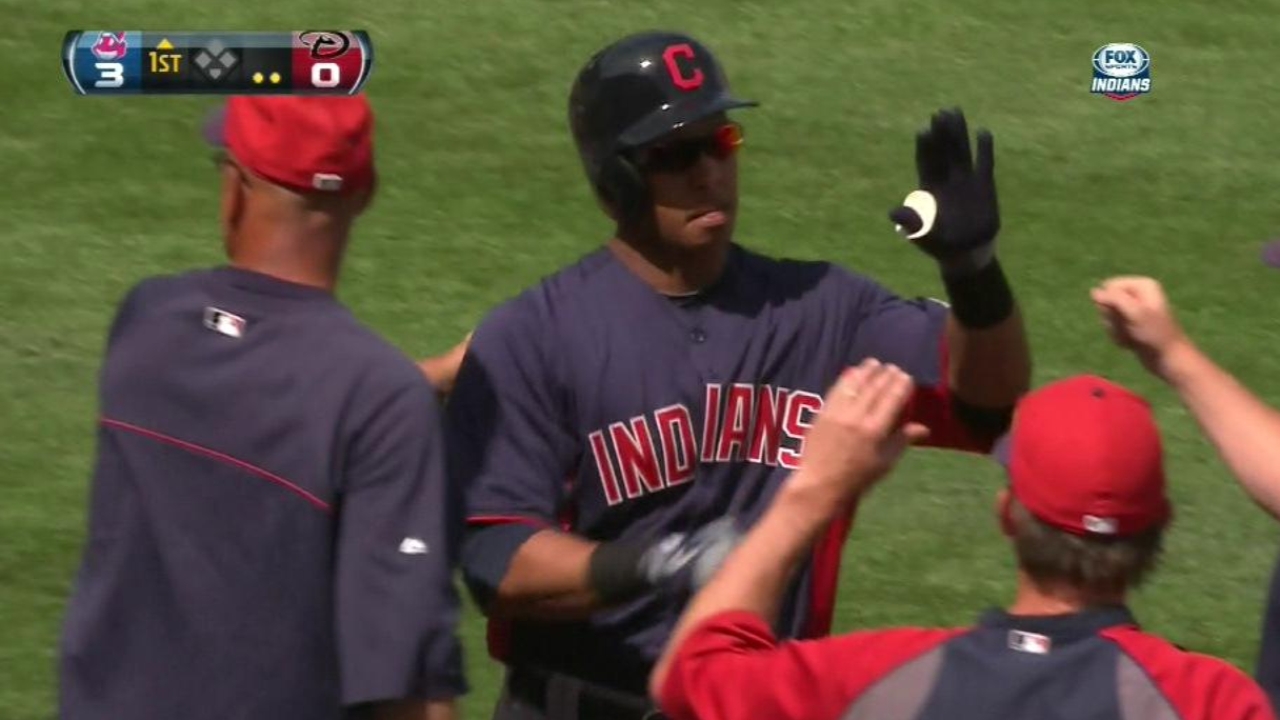 GLENDALE, Ariz.-- Earlier this spring, left fielder Michael Brantley shared with new Indians manager Terry Francona that he felt forced into a leadership role when things got rough for the Tribe last season. As a younger player, Brantley was not sure he was supposed to accept that role and run with it.
Francona wants Brantley to embrace being a leader.
"That's exactly what I told him, to just be himself," Francona said. "He doesn't have a ton of time in the big leagues, but that doesn't mean he can't do that. I would love for guys to follow his example. He does everything right. He's easy, man. You just wind him up, let him go play and see how good he can be."
Over the past three years, Brantley has improved across the board.
Consider that Brantley's batting average has risen from .246 to .266 to .288 over the last three seasons, respectively. His on-base percentage (.296, .318, .348), slugging percentage (.327, .384, .402) and OPS (.623, .702, .750) have followed suit over the 2010-12 campaigns.
Last season, the outfielder added six home runs, 37 doubles, 60 RBIs and 63 runs scored in 149 games.
Through 14 Cactus League games this spring, Brantley hit at a .405 (15-for-37) clip with one homer, five doubles, six runs and nine RBIs for Cleveland.
Francona is not about to guess what kind of numbers Brantley might turn in this year.
"We don't know. You never know," Francona said. "That's the fun part of baseball. You never know how much power guys are going to grow into."
In this case, growing into a leadership role is easier to predict.
"He's about as professional as you're going to find," Francona said. "He exhibits all kind of leadership traits. He's a good player that's getting better. That's very exciting for the organization. He's everything I had heard. You read every scouting report and you talk to him, he's just a great kid."
Jordan Bastian is a reporter for MLB.com. Read his blog, Major League Bastian, and follow him on Twitter @MLBastian. This story was not subject to the approval of Major League Baseball or its clubs.