Kazmir gets MRI in Cleveland as team heads to Tampa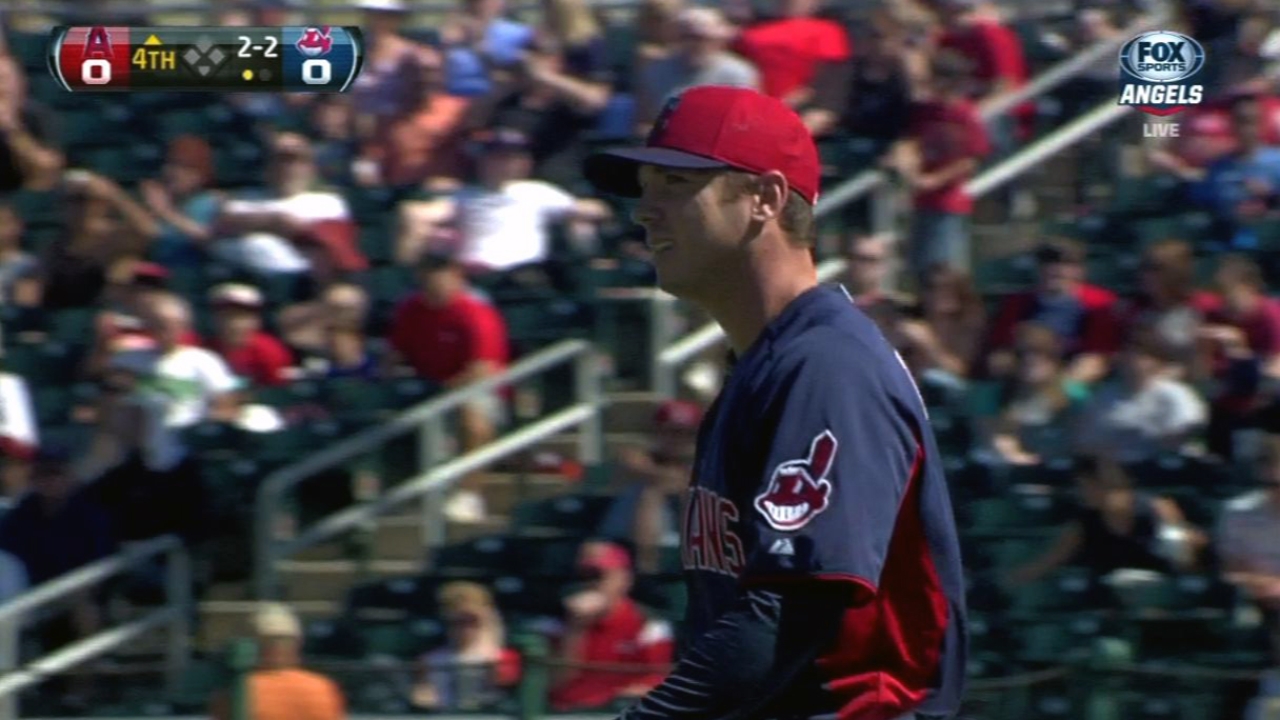 ST. PETERSBURG -- Left-hander Scott Kazmir was supposed to conclude his long journey back to the Majors this weekend in Tampa Bay, back where his big league career began in 2004. Instead, Kazmir is waiting for the Indians back in Cleveland.
Kazmir, who will be placed on the disabled list Saturday with a right rib cage strain, remained in Cleveland after undergoing an MRI on Thursday rather than travel with the Tribe to Tropicana Field.
"We could've brought him down here," Indians manager Terry Francona said. "It just seemed like kind of a long way to go for maybe one day [of work]. He can do everything back in Cleveland."
Francona said Kazmir, who was scheduled to make his first Major League start since 2011 on Saturday, is working with physical therapy consultant Jim Mehalik and will rejoin the team Monday, when the Indians return to Progressive Field for their home opener against the Yankees.
Kazmir has not been placed on the disabled list yet, but will be moved there before Trevor Bauer is called up to start Saturday's game against the Rays.
Adam Berry is a reporter for MLB.com. Follow him on Twitter at @adamdberry. This story was not subject to the approval of Major League Baseball or its clubs.