Francona preaches patience after Ubaldo's outing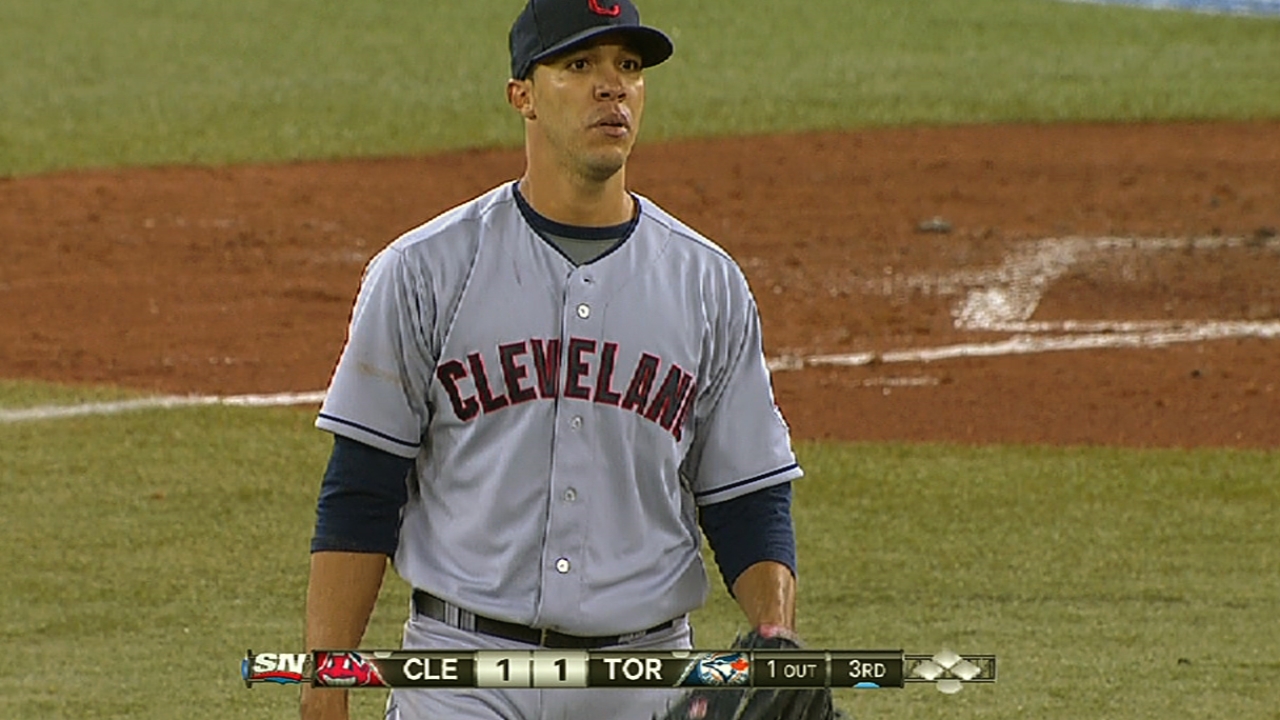 CLEVELAND -- The Indians are not going to press the panic button over one poor start from starter Ubaldo Jimenez.
"[We'll be] a lot more patient than one bad start," Indians manager Terry Francona said. "That would be a horrible mistake on our part."
During Monday's 11-6 loss to the Yankees, Jimenez allowed seven runs on seven hits with four strikeouts and three walks in just 4 1/3 innings. It was a drastic contrast to his first outing of the year on Wednesday, when he held the Blue Jays to one run on three hits with six strikeouts and two walks over six innings.
Jimenez, who led the league in losses (17) last season and went 1-10 with a 6.63 in his final 14 starts in 2012, admitted after his most recent outing that he had some concern over the performance.
"A little bit, definitely," Jimenez said. "Because you want to keep it going. I had a good start in Toronto, but it's early in the season. I have to worry about my next game. I have to forget about this one."
Francona said that Jimenez's mechanics were a mess from the start. Potentially playing a role was the fact that the radar gun readings in Progressive Field were an estimated 2.6-2.8 mph slower for every pitcher on Monday, according to the Cleveland Plain Dealer.
"He was flying open a lot," Francona said. "The direction to the plate wasn't very good. Some pitchers adjust better than other pitchers during the games. Some do it better on a side day. His direction, he flew open [Monday] and it gave the left-handers a good look at the ball and it took away some of his deception, and some of his downward plane and his crispness, as you could see.
"We've got some work to do on the side day. Other than that, I don't think we ever want to run from our guys. We want to help make them better."
Jordan Bastian is a reporter for MLB.com. Read his blog, Major League Bastian, and follow him on Twitter @MLBastian. This story was not subject to the approval of Major League Baseball or its clubs.