Santana hit by ball but dodges severe injury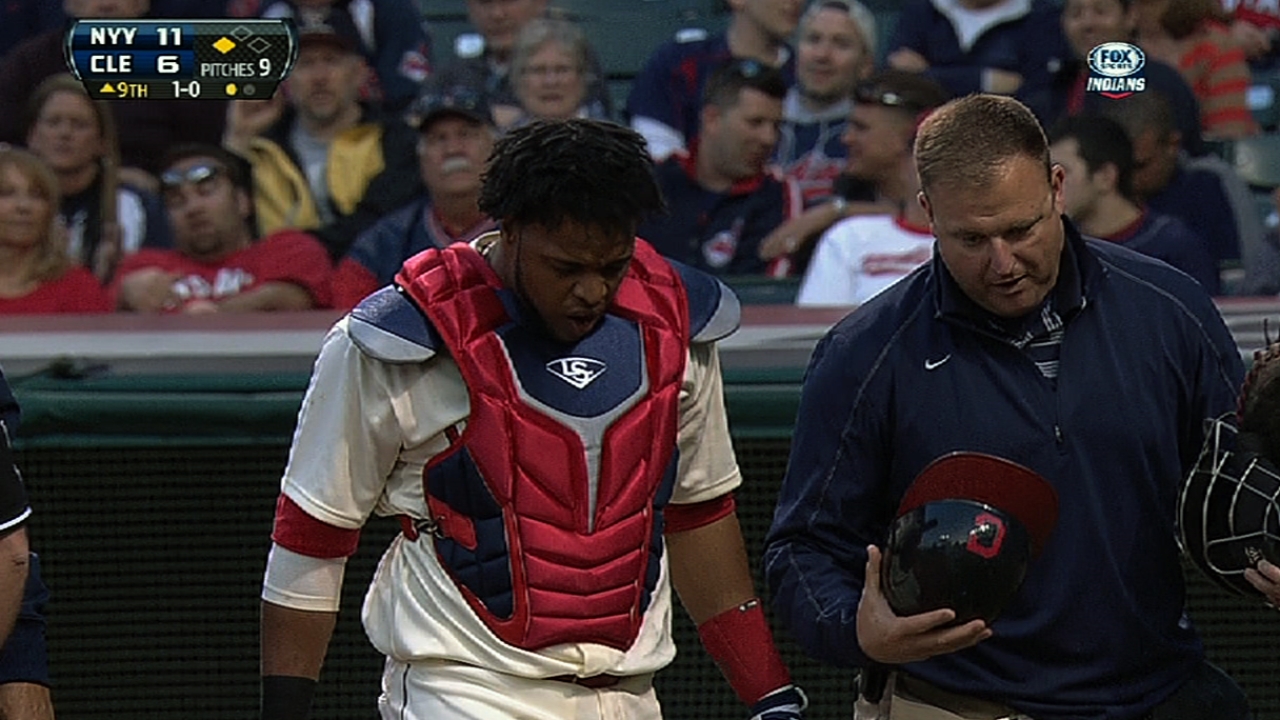 CLEVELAND -- The Indians are counting their blessings that the injury sustained by catcher Carlos Santana earlier this week was not severe.
"I think we dodged a bullet," Indians manager Terry Francona said.
Francona said Friday that Santana's recovery from the left-hand bruise he sustained Monday had gone extremely well over the past few days. Cleveland's manager added that, if Santana continues to make solid progress, the catcher might be cleared to return to the field for Saturday's game against the White Sox.
With lefty Chris Sale slated to start for Chicago on Saturday, Santana would most likely be behind the plate with Mark Reynolds serving as the Tribe's designated hitter.
"He's progressing so well there's a chance he might play tomorrow," Francona said Friday. "We'll see. It depends on how he gets through batting practice and everything, taking into consideration how cold it is and everything. But he's doing well."
Through seven games this season, the switch-hitting Santana has hit .500 (13-for-26) with two home runs, four doubles, four walks, five runs and five RBIs for the Indians. In the ninth inning of Monday's loss against the Yankees, Santana got crossed up on a fastball from closer Chris Perez and was hit by the baseball on the left hand near his thumb.
"If that had hit him a couple inches closer to the thumb," Francona said, "that could've been really bad."
Jordan Bastian is a reporter for MLB.com. Read his blog, Major League Bastian, and follow him on Twitter @MLBastian. This story was not subject to the approval of Major League Baseball or its clubs.