Santana held out with pain in left thumb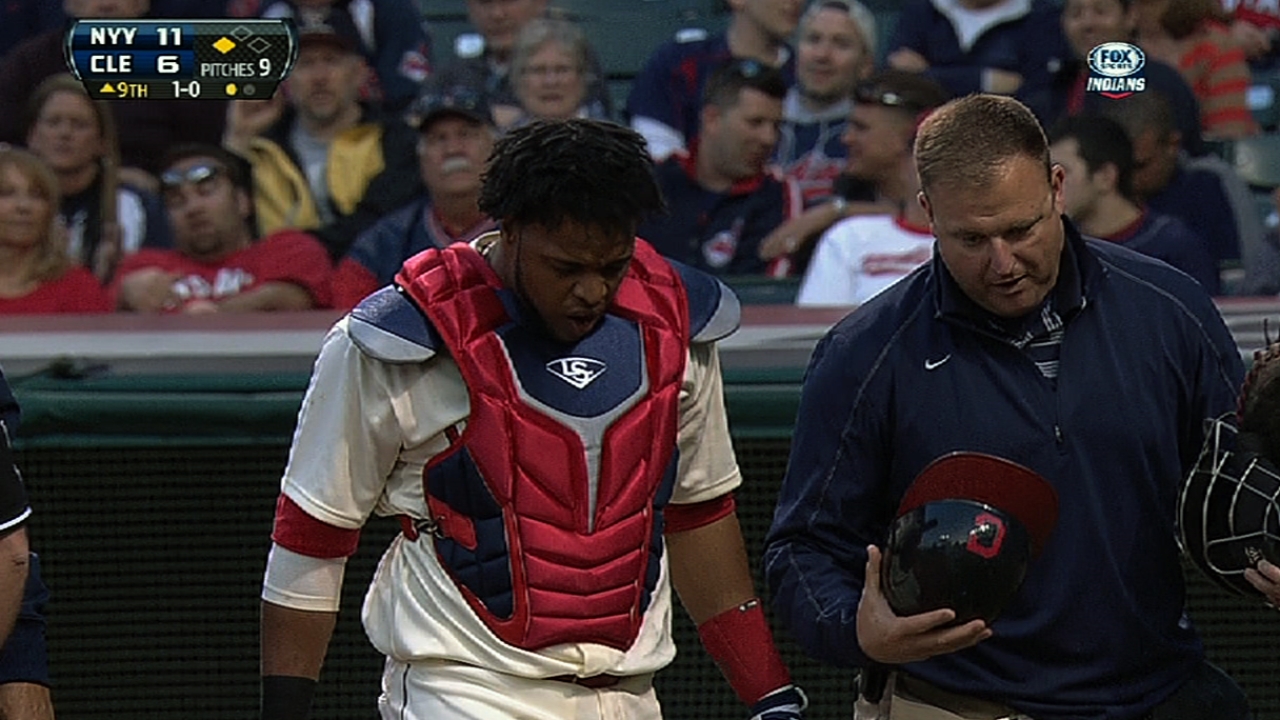 CLEVELAND -- Carlos Santana told the Indians training staff that he was ready to return to the lineup on Thursday. Manager Terry Francona considered playing his catcher on Friday, but decided against it because of cold, blustery conditions.
So Saturday appeared to be the day that Santana -- hitting .500 in 26 at-bats this season -- would resume his crouching position behind home plate. However, after he took batting practice and experienced some pain in his left thumb prior to Saturday's contest against the White Sox, that plan went awry.
Santana originally suffered a contusion to the digit after getting crossed up and taking a Chris Perez fastball to the area during Monday's loss to New York. Yan Gomes took Santana's place in Saturday's lineup, and hit his first homer as a member of the Indians.
"Everything was good. They said [Friday] night that I'd play catcher today," Santana said before discovering that he couldn't swing a bat consistently without feeling discomfort.
The Indians could benefit from Santana's bat. The 27-year-old tallied a career-high five hits, including a home run, during Cleveland's 13-0 win over Tampa Bay on Sunday. In two contests since his injury, the Indians have scored only two runs.
Zack Meisel is a reporter for MLB.com. Follow him on Twitter @zackmeisel. This story was not subject to the approval of Major League Baseball or its clubs.