Myers to get arm checked out in Cleveland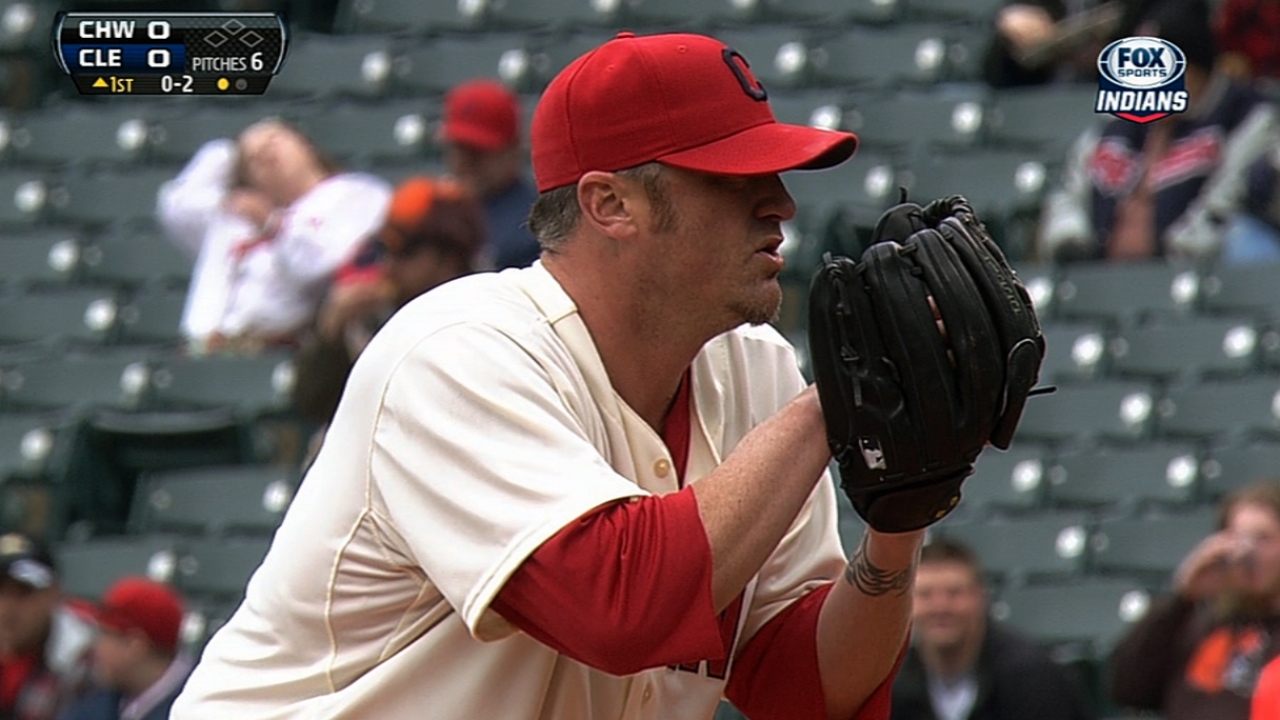 HOUSTON -- Indians manager Terry Francona said that right-hander Brett Myers will go back to Cleveland on Sunday for evaluation after Myers complained of tendinitis in his right forearm after Friday night's game.
"We're sending him back to Cleveland and getting him looked at," Francona said before Saturday night's game against Houston. "Just to see what's going on and what we need to do."
Francona said there was a possibility that Myers may need to skip his next turn in the rotation. He is scheduled to pitch Wednesday against the White Sox in Chicago.
"We definitely need to find out what's going on," Francona said. "I give him credit. He'll go out there and give you everything he has. His velocity started to really drop off [Friday night]. He said to me he has this every spring and usually fights his way through it. That's why we want to get him looked at."
Myers pitched five innings Friday, giving up five hits and three earned runs in a 3-2 loss to the Astros. He surrendered back-to-back homers in the second inning, but settled down after that.
"I've been fighting some tendinitis in the flexor tendon," Myers said after the game. "My velocity went down. I don't know why. I don't feel any [pain] when I pitch."
Francona said he expected Myers to be a little sore Saturday, but still wanted to find out if there is a problem with his veteran pitcher.
Friday's loss dropped Myers' record to 0-3 with an 8.02 ERA.
The Indians also officially activated left-hander Scott Kazmir in time to start Saturday night's game against Houston. It was his first appearance of the season. He had been sidelined with a strained oblique suffered at the end of Spring Training.
To make room for Kazmir on the 25-man roster, the Indians optioned infielder Cord Phelps back to Triple-A Columbus. Phelps had been called up Tuesday when second baseman Jason Kipnis was sidelined with soreness in his elbow. Phelps went 0-for-8 in three games.
Catcher Lou Marson could rejoin the Indians as soon as Tuesday in Chicago, according to Francona. He was scheduled to catch seven innings in his rehab assignment Saturday night, and then DH Sunday.
Gene Duffey is a contributor to MLB.com. This story was not subject to the approval of Major League Baseball or its clubs.