Swisher appreciates heads-up on lineup spot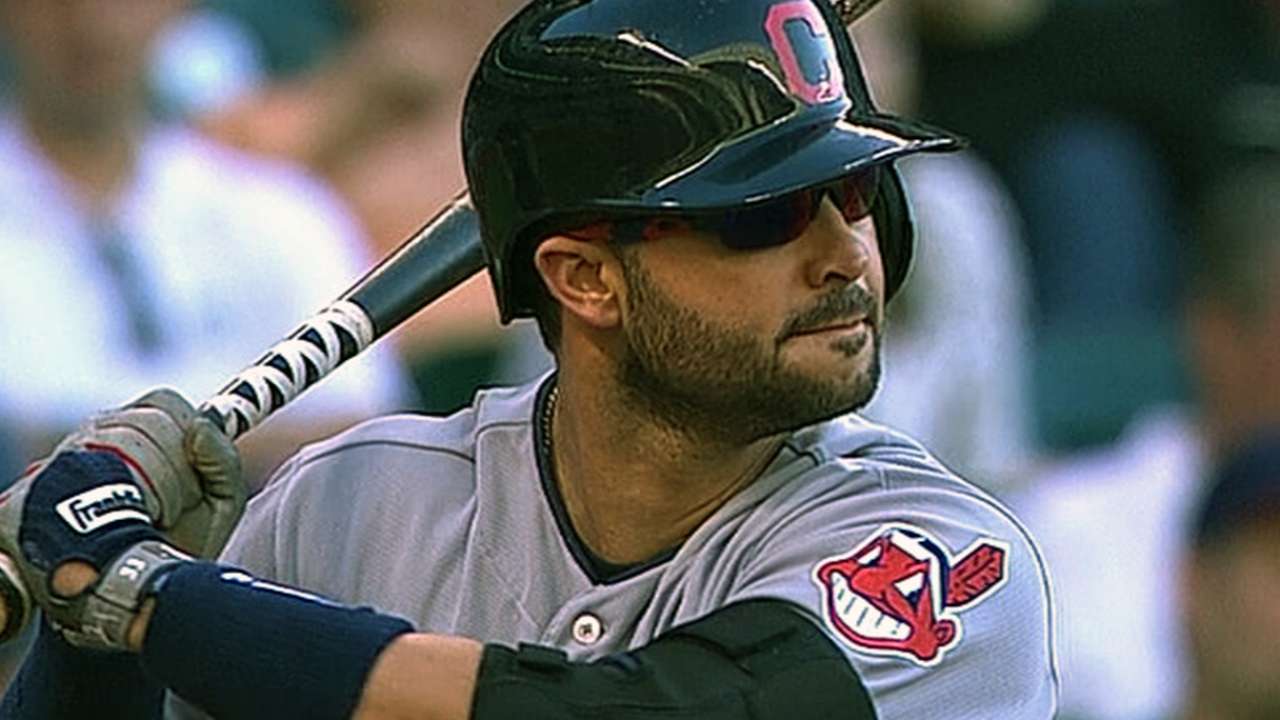 CHICAGO -- Nick Swisher has reached a point in his career where he is no longer left guessing where he will be on the field or in the lineup when he arrives at the ballpark. Manager Terry Francona makes sure Swisher knows a day or two in advance.
"It took me 10 years to get this," Swisher said. "Now that I do have it, I guess I appreciate it that much more."
Swisher is not an exception, though. In his first season managing the Indians, Francona has made a point to communicate lineup decisions with all his players. Cleveland has a mix of players who can handle a variety of positions, so Francona wants to make sure they know in advance where they will be playing.
Swisher said that approach goes a long way.
"[Francona] has done a great job communicating," said Swisher, who moves between first base and right field. "I feel like I know every single day what I'm going to be doing. He does a really good job of that, especially with a guy who does move around as much as I do. It's nice to be able to have a manager who tells you ahead of time. You can get your mind mentally wrapped around that."
So far this season, Swisher has started 10 games at first base, five in right and five as a designated hitter. Other players who have moved around include Carlos Santana (catcher, first base), Mark Reynolds (first base, third base, DH), Mike Aviles (second base, shortstop, third base), Ryan Raburn (second base, outfield) and Drew Stubbs (right field, center field).
"We've got a lot of guys that can pay a lot of different positions," Swisher said. "That's a great thing for a manager to have. ... He lets guys know ahead of time, maybe even a couple days ahead of time, where they're going to be. So you know when you come to the ballpark every single day, you're ready to go. There's no questions that need to be answered. You know exactly where you stand."
Jordan Bastian is a reporter for MLB.com. Read his blog, Major League Bastian, and follow him on Twitter @MLBastian. This story was not subject to the approval of Major League Baseball or its clubs.