Francona comfortable with current batting order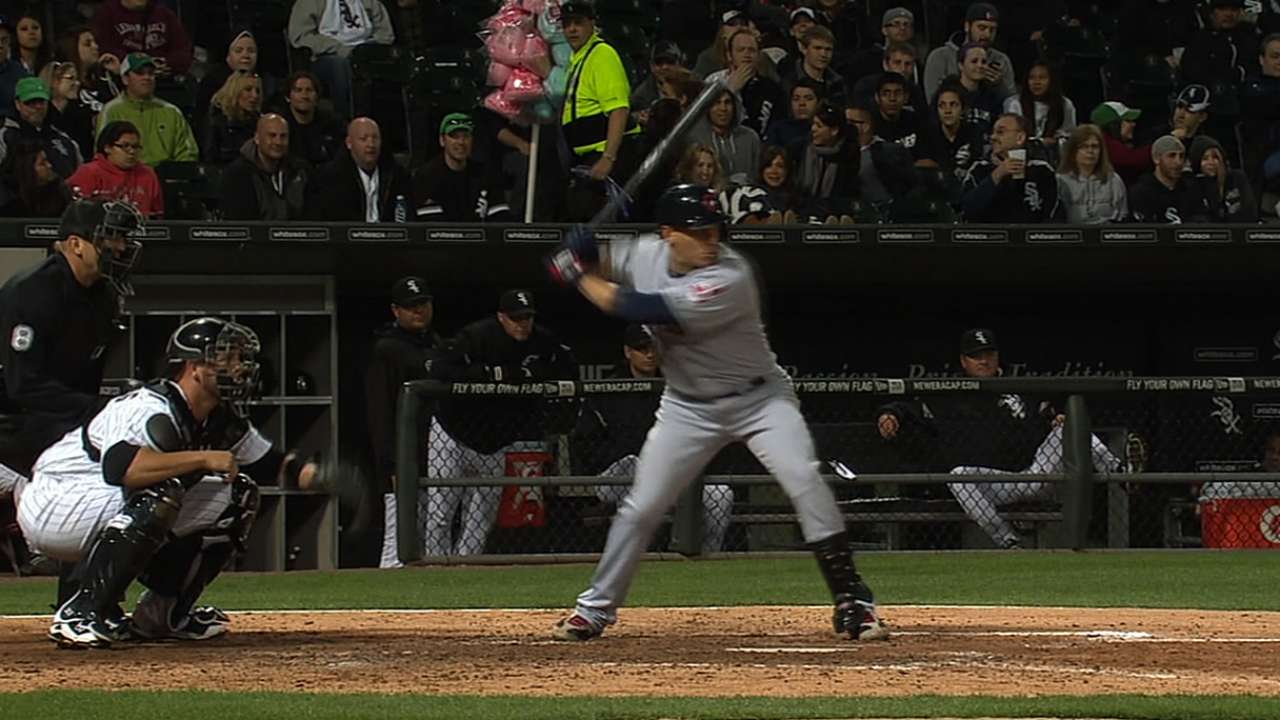 KANSAS CITY -- Indians manager Terry Francona knows the numbers inside and out, but he is not about to juggle the lineup this early into a season.
Cleveland's middle-infield duo of shortstop Asdrubal Cabrera and second baseman Jason Kipnis have struggled offensively out of the gate, but Francona has consistently kept them in either the second or third spot in the batting order. The Tribe's best hitters this month, catcher Carlos Santana and designated hitter Mark Reynolds, were hitting sixth and seventh, respectively, for Saturday's game in Kansas City.
Francona said he has not felt tempted to drastically alter the lineup due to hot or cold spells.
"It's not that I don't think about it," Francona said. "I just think that you see that happen a lot and I think it goes against [what I believe in]. Everybody gets to their level [by the end of the season]. So if you take a guy like Cabrera, who we know is going to get hot, and you move him down and then he gets hot, you maybe missed out on an opportunity.
"It's the same with the guys that are hot. Sometimes they come back and then you've changed them. So I think what you do is you put the batting order you think is right and stay with it as much as you can."
Heading into Saturday's game against the Royals, Cabrera was hitting .156 in 17 games and Kipnis was batting .170 in 13 games. Santana was hitting at a .352 clip with 11 extra-base hits and Reynolds was batting .286 with a team-high seven home runs and 19 RBIs.
Francona added that he was not sure if there is a certain point in the season when lineup changes become necessary.
"I don't know," Francona said. "Some of that is not just a breaking point. Some of it depends on what you have and what your alternatives are, because one move leads to another one somewhere else. ... You let them play. The reason we have them lined up is because that's how we think it best suits us."
Jordan Bastian is a reporter for MLB.com. Read his blog, Major League Bastian, and follow him on Twitter @MLBastian. This story was not subject to the approval of Major League Baseball or its clubs.