Swisher flexible enough to play first or right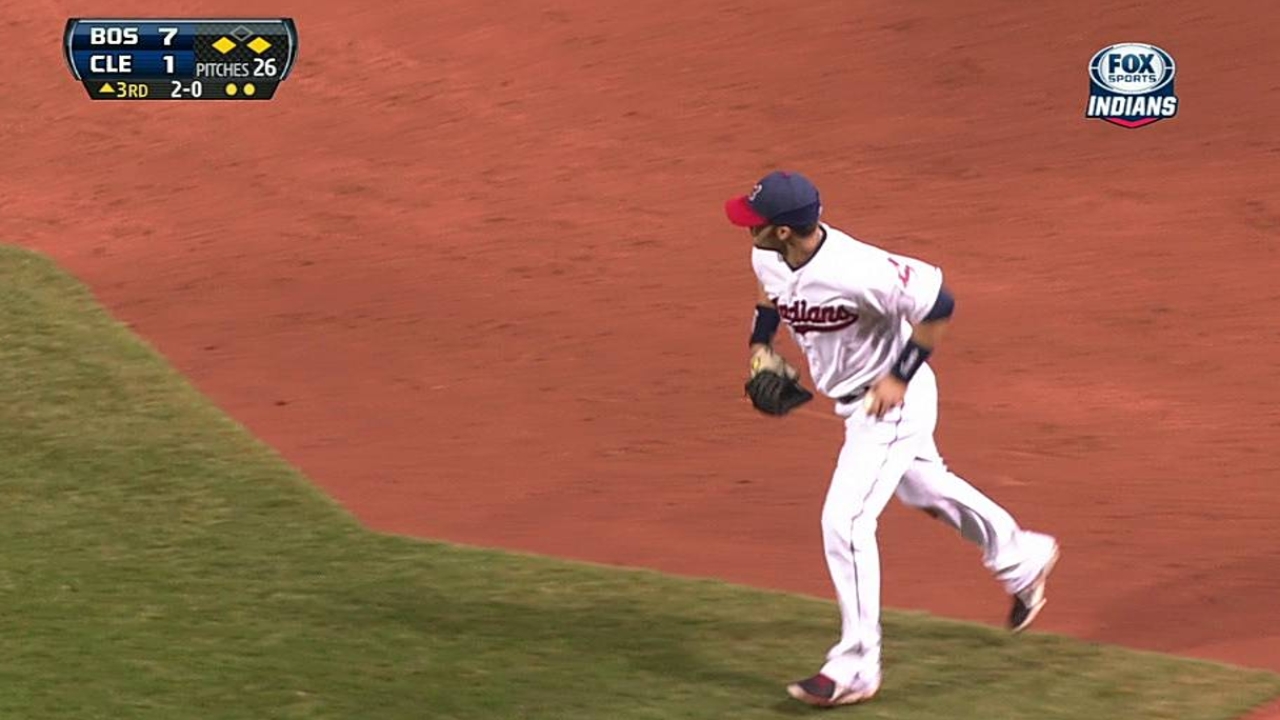 KANSAS CITY -- Shifting back and forth between first base and right field lately has been a physical challenge for Nick Swisher. He would probably prefer to remain at one position on a full-time basis, but Swisher also understands the Indians need his versatility right now.
"I don't think it's the easiest thing for him," Indians manager Terry Francona said on Sunday. "He made the comment to me the other day, 'Sometimes you've got to do the dishes.' It was a good comment. He gets it. He tries very hard to do what's right for our team, which I appreciate like you can't believe."
For Sunday's doubleheader with the Royals, Swisher served as the designated hitter for Game 1 and moved to first base for the nightcap at Kauffman Stadium. Ever since center fielder Michael Bourn landed on the disabled list with a right index finger injury, forcing Drew Stubbs to move from right to center field, Swisher has also pitched in as a right fielder.
Francona has made sure to notify Swisher of where he was going to be playing on the field a game or two ahead of time. Even so, moving from first base to right field is not easy on a player's arm.
"No, I think it's hard on him a little bit," Francona said. "And I understand that. He does it, which I admire and appreciate."
Over the past 10 games, Swisher has manned right field in five games and worked at first base (his preferred position) for two contests. Francona has also mixed in three starts over that span at DH for Swisher, who signed a four-year deal worth $56 million over the winter. Swisher has also benefited from three days off (the Tribe had games rained out on Tuesday and Friday, plus a scheduled off-day on Thursday) in the past week.
"I want to do whatever [Francona] needs me to do, whatever makes this team better," Swisher said. "With the relationship that I have with him, and the communication that he has, he definitely lets you know a little earlier. But it's definitely a lot different being at first base than it is out there in right field. At first base, it's easy to make that nice little quick throw. Then you go out to the outfield, you've got to let that thing rip.
"Either way, we've been fighting. Obviously, not having Bourn for these two weeks has been a big blow for us."
Jordan Bastian is a reporter for MLB.com. Read his blog, Major League Bastian, and follow him on Twitter @MLBastian. This story was not subject to the approval of Major League Baseball or its clubs.