Aviles providing Tribe versatility, production off bench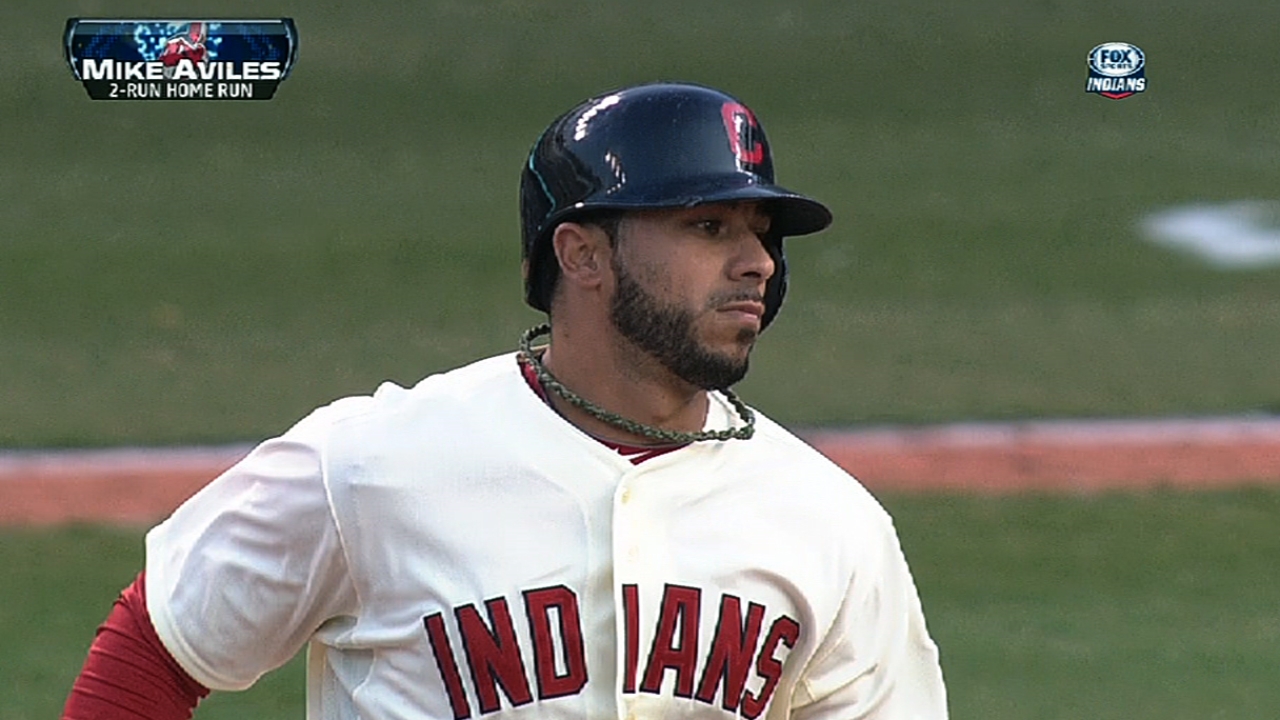 CLEVELAND -- Mike Aviles is not one to pout when his name is not in the Indians' starting lineup. The versatile utility man is simply trying to make the most of the games manager Terry Francona gives him.
Such is the life of a good role player.
"We have a lot of good players in here," Aviles said. "When you think about it, it's Tito's decision to put the best players out there that he feels can give us the best chance to win. Whether that's me today or me tomorrow or me the next day or me in two weeks, it doesn't matter.
"I'm on board with whatever he does and with what everybody else does here. That's how we're going to win games."
On the season, the 32-year-old Aviles -- capable of filling in at second base, shortstop and third base -- has appeared in 14 games, hitting .244 (10-for-41) with two home runs and 11 RBIs. He has hit at a .429 (3-for-7) clip in the five games he has come off the bench and, during Sunday's 10-3 win over the Royals, he went 1-for-4 with a homer and five RBIs.
So far this month, starters such as shortstop Asdrubal Cabrera, second baseman Jason Kipnis and center fielder Michael Bourn have missed time due to various ailments. That has opened up some playing time for bench players such as Aviles (41 at-bats, entering Tuesday) and Ryan Raburn (46 at-bats).
"That happens," Francona said of the injuries that have come up. "That's why they're here. I told Mike early in the season, 'You'll get your at-bats.' I just think that's part of what a guy like Mike Aviles can do. When you play him, first of all, you can move him around. And he has the ability to not just hit a single, especially against a left-hander."
Jordan Bastian is a reporter for MLB.com. Read his blog, Major League Bastian, and follow him on Twitter @MLBastian. This story was not subject to the approval of Major League Baseball or its clubs.