Swisher sidelined, should return Saturday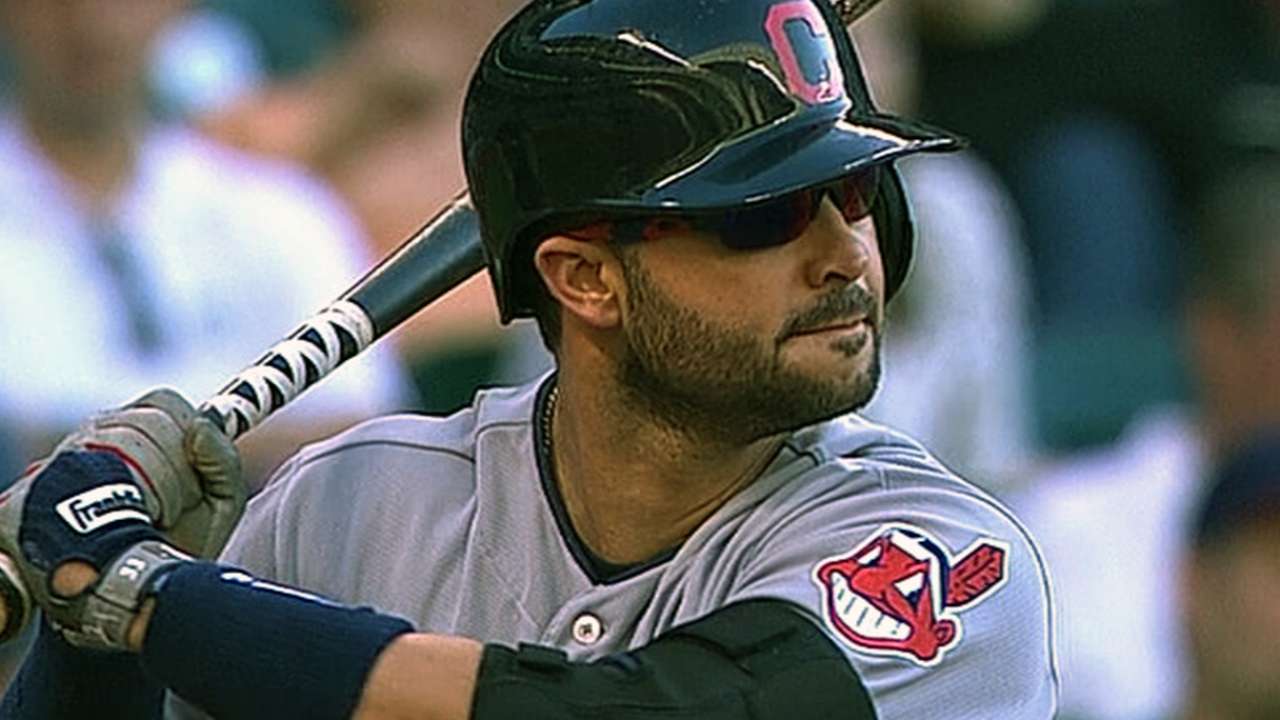 CLEVELAND -- Nick Swisher has floated back and forth from first base to the outfield throughout his career, so he said his sore left shoulder isn't a foreign issue.
For the third straight game, Swisher wasn't penciled into manager Terry Francona's lineup as he continues to rest his troublesome shoulder. With Thursday's off-day, Swisher will have had four days of rest before he returns to the lineup, which both he and Francona said should take place on Saturday.
"We didn't take these last [few] days off to get better and then blow it back out again," Swisher said. "You want to get this thing behind you, put it in the rearview mirror and then get back in there."
Swisher took batting practice on Friday, but didn't throw the ball. He said the injury resulted from switching back and forth between the different positions, which took a toll on his throwing arm.
"I've been doing it my whole career," Swisher said. "I've been the guy that's always bouncing around from outfield to first base to designated hitter. It's kind of my gig."
Zack Meisel is a reporter for MLB.com. Follow him on Twitter @zackmeisel. This story was not subject to the approval of Major League Baseball or its clubs.