Pestano battling 'cranky' elbow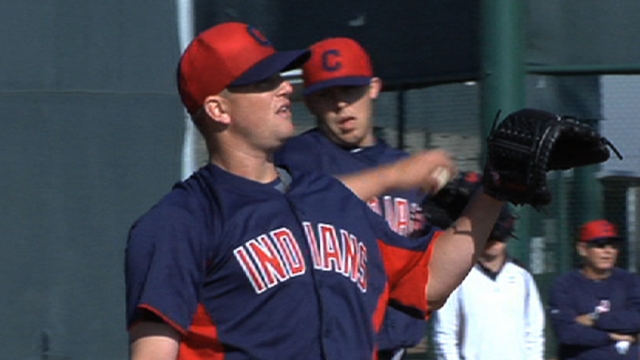 CLEVELAND -- There was a method to manager Terry Francona's bullpen madness on Friday, and it revolved around Vinnie Pestano's right elbow.
Francona called for right-hander Cody Allen to enter the contest in the seventh inning, when the Indians held a one-run lead. Typically, Francona uses Joe Smith in the seventh, Pestano in the eighth and closer Chris Perez in the ninth.
On Saturday, the skipper revealed that Pestano has been battling what he termed a "cranky" elbow.
"It's not something I'm expecting to be a big issue," Pestano said. "It's something I've dealt with in the past. It just happened to flare up a little worse."
Pestano hasn't pitched in a game since last Sunday and has made only two appearances since April 22. He threw a bullpen session on Saturday morning, and the Indians will wait to see how his elbow responds before determining the next step for the right-hander. Pestano said the issue has no relation to the area that required Tommy John surgery earlier in his career.
"It's something that we've been monitoring for the last couple of years, something that crops up, just comes and goes," Pestano said. "We've been able to manage it and maintain it to a degree. This is the first time I haven't been able to answer the call."
Zack Meisel is a reporter for MLB.com. Follow him on Twitter @zackmeisel. This story was not subject to the approval of Major League Baseball or its clubs.