Kipnis helped by manager's vote of confidence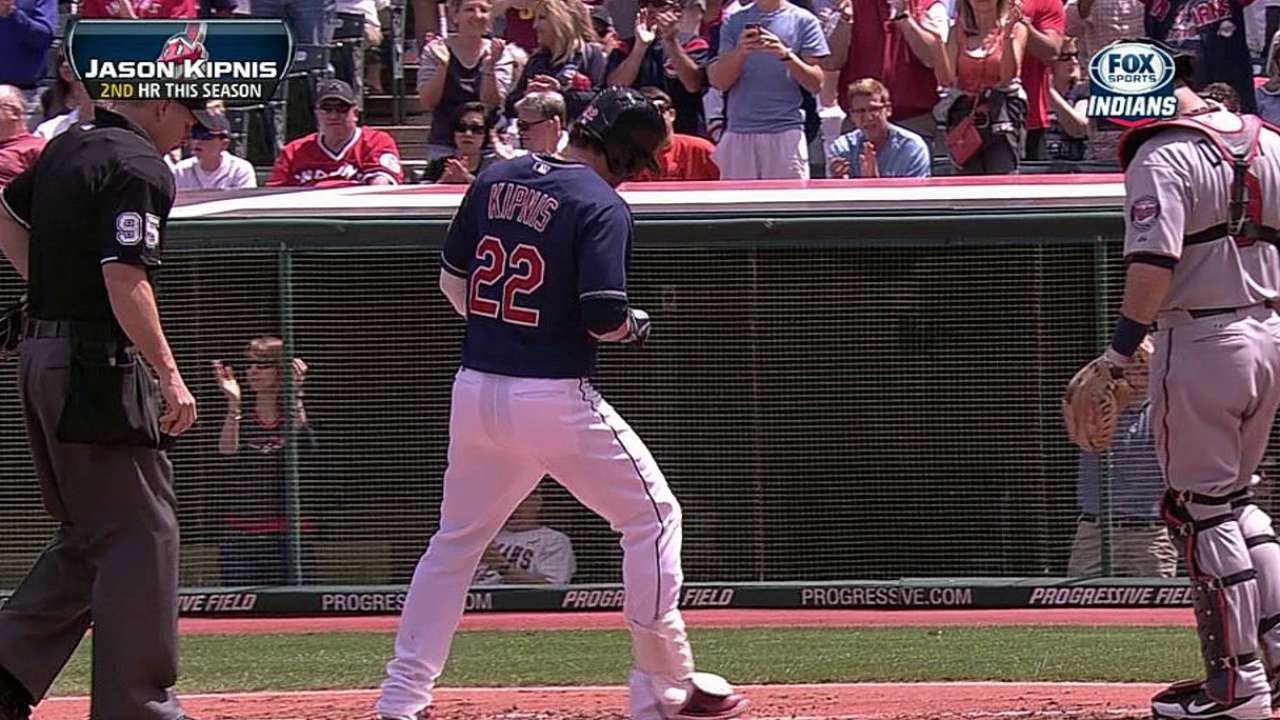 CLEVELAND -- Few could have blamed Terry Francona had he decided to move Jason Kipnis down in the order.
Kipnis has flirted with the Mendoza Line in recent weeks, and his two hits on Friday finally propelled him above the .200 mark. In Friday's walk-off win, Kipnis contributed a two-run triple, a two-out RBI bunt single and a game-tying RBI groundout, as the 26-year-old continued to flash signs that he is starting to come around at the plate. After his first-inning home run on Saturday, Kipnis has now collected at least one hit in nine of his last 12 contests.
"Over the last week, I think I've shown some signs of going in the right direction," Kipnis said. "I'm coming out of the funk I started the season in."
Kipnis directed the credit to his manager, who never wavered in his decision to pencil the second baseman near the top of his batting order. In 20 games, Kipnis batted in the No. 2 hole 13 times and hit third on seven occasions.
"It's always nice to have the support of your coach," Kipnis said. "We have a good relationship. I think we have a trust in each other, and the fact that he's stood by my side and had confidence and kept me where I am in the order so far, despite how I've been hitting, shows a lot and means a lot to me."
Zack Meisel is a reporter for MLB.com. Follow him on Twitter @zackmeisel. This story was not subject to the approval of Major League Baseball or its clubs.