After strong 'pen session, Myers weeks from return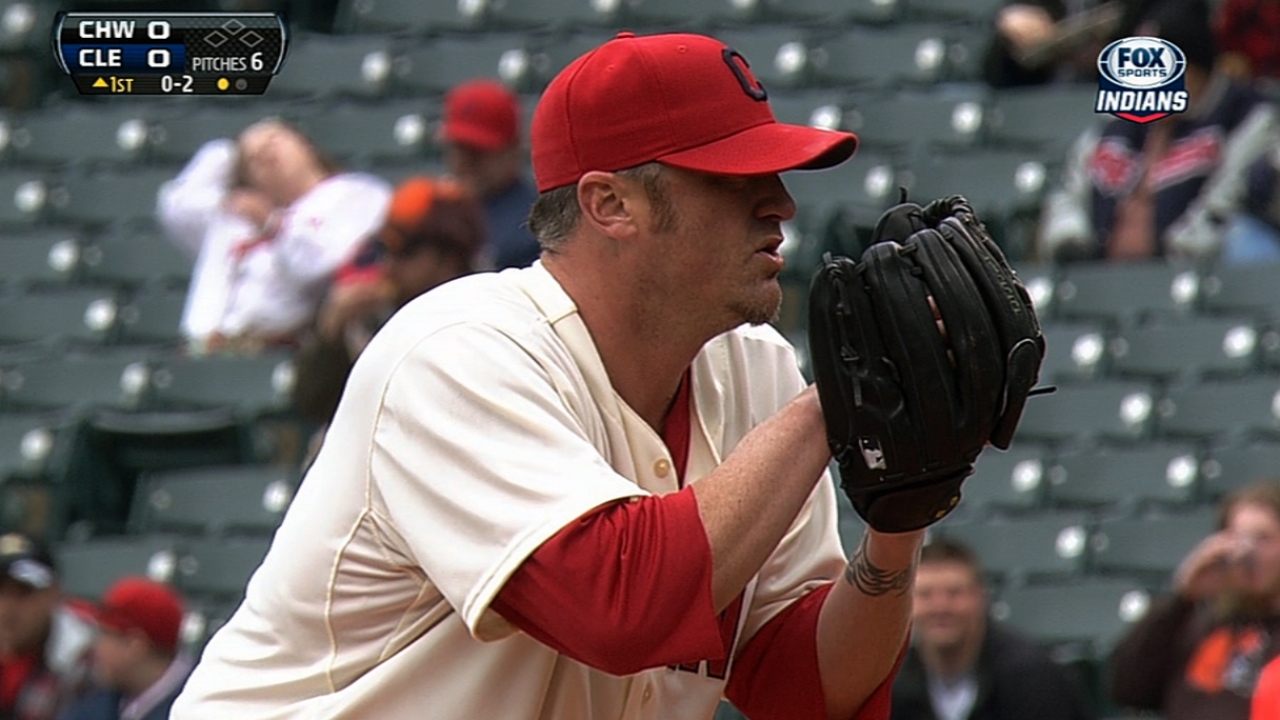 CLEVELAND -- It's a hurdle Brett Myers has had to clear every spring.
This year, he didn't. As a result, he's on the disabled list.
Myers continued his throwing program for the second consecutive day on Saturday as he recovers from inflammation in his right elbow. He told the Indians that it's a familiar problem, one he faces at the start of every season. Only this season, the symptoms never disappeared, as they usually do when he settles into his pitching routine.
"It just didn't really ever turn the corner the way he wanted it to, and it probably got a little worse," manager Terry Francona said. "It was affecting his command. He could get the velocity, but he wasn't commanding his fastball. And we knew that all spring, but he was like, 'I'll turn the corner.' Then when he didn't, we went and got him checked."
Myers sported a sizable bandage wrapped around his elbow following his throwing session on Saturday morning. Francona said, despite an impressive showing, Myers remains weeks away from a return to action.
"You could tell he's throwing free and easy, and it's not hurting and that's nice to see," Francona said. "He's already itching to get on the mound. That's premature, but the fact that he's talking like that is good. He needs probably a good couple of weeks of throwing."
Zack Meisel is a reporter for MLB.com. Follow him on Twitter @zackmeisel. This story was not subject to the approval of Major League Baseball or its clubs.