Raburn's efforts rewarded with weekly honors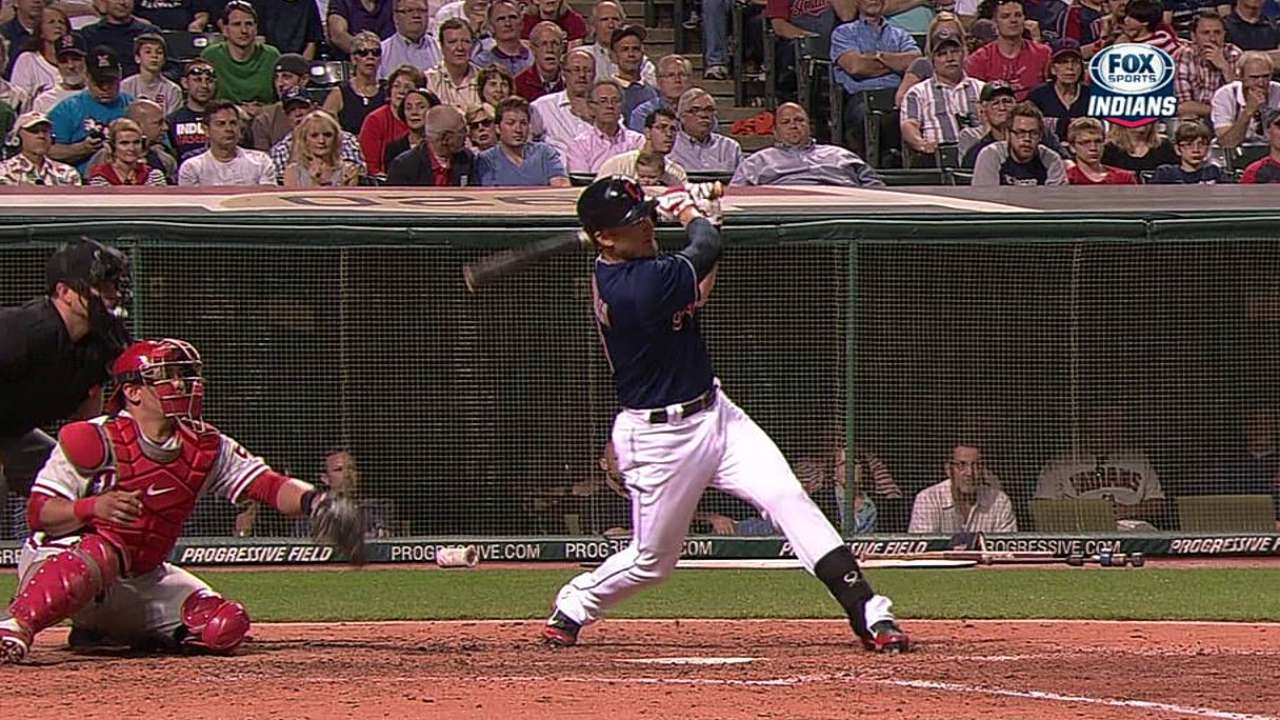 CLEVELAND -- Ryan Raburn had a simple goal when he joined the Indians this season.
"Forget all the past and just come in and have fun," Raburn said. "That was the main key for me."
It is safe to say that he has been enjoying himself of late.
On Monday the versatile utility man was rewarded for an incredible stretch at the plate, named the American League's Player of the Week for the period of April 29 to May 5. During that span (five games), Raburn hit .591 with four home runs and nine RBIs.
He is the first Indians player to take home such an honor since Asdrubal Cabrera did so in April 2011.
"That's pretty cool," manager Terry Francona said. "He's a guy that's a role player, but he comes in and makes that kind of an impact. I think that just gives me the platform to brag about him, which is good. I think we knew all week what he was doing and how proud of him we were and everything.
"Now, nationally, people read about it. That's a cool thing for him."
Heading into Monday's game, the 32-year-old Raburn was hitting .344 with four home runs and 10 RBIs in 18 games. He has played right field for the most part, holding down the position with right fielder Drew Stubbs in center serving as a replacement for the injured Michael Bourn.
Raburn is not sure if the regular playing time has helped him at the plate. What he is sure of is that he is enjoying himself on the field for the first time in a long while. He opened the 2012 season as a part of the Tigers' starting lineup but hit .171 over 66 games, battled injuries and was released in November following parts of seven seasons with Detroit.
"I think I needed a change of scenery," he said. "I had some expectations over there. I just didn't fulfill them last year. ... I forgot about how fun this game is last year -- it was such a tough year. So even if I don't get a hit this next week, it's just a matter of going out, having fun, enjoying the game and enjoying the opportunities that I've got."
Jordan Bastian is a reporter for MLB.com. Read his blog, Major League Bastian, and follow him on Twitter @MLBastian. This story was not subject to the approval of Major League Baseball or its clubs.