Indians let Chisenhall work behind scenes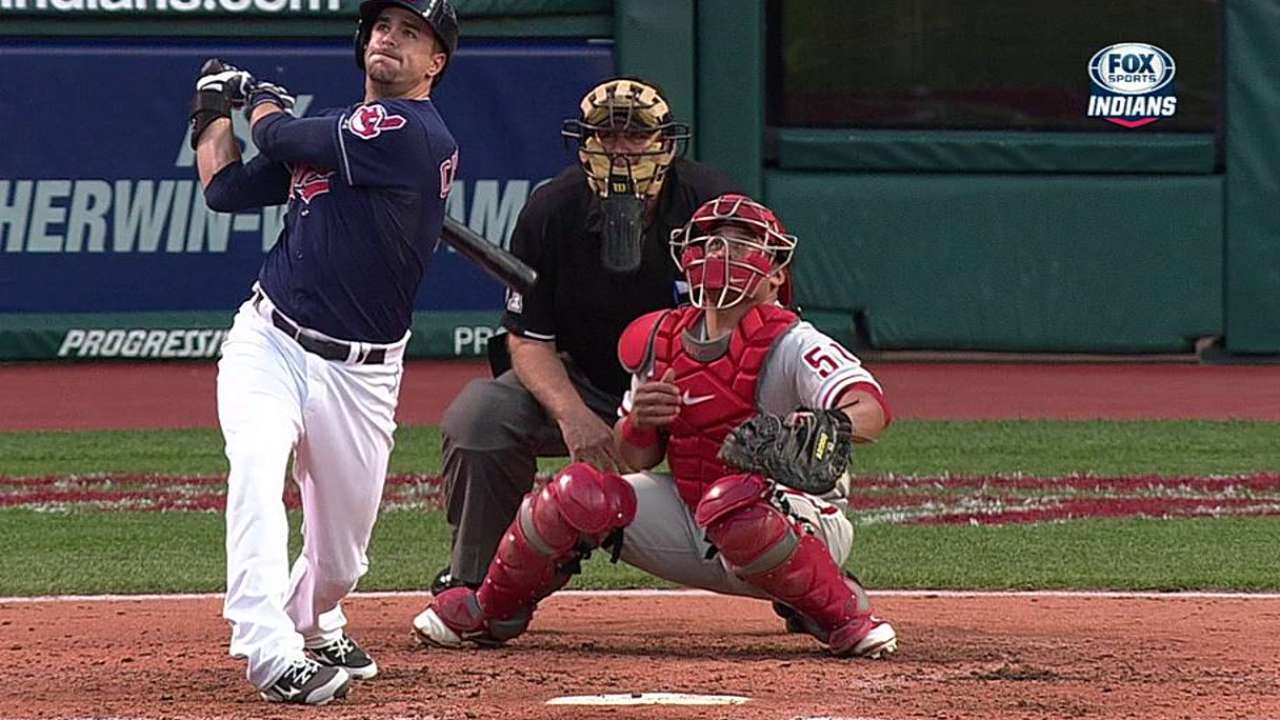 CLEVELAND -- A poor performance in a game can sometimes take a toll on a hitter's psyche. That is one reason behind the Indians' decision to give third baseman Lonnie Chisenhall a couple of days to concentrate on his swing in the comfort of the batting cage.
On Tuesday, the left-handed-hitting Chisenhall was out of the starting lineup for the second straight game for the Indians, who faced A's lefty Tommy Milone. Tribe manager Terry Francona said Chisenhall was spending the two-game hiatus focusing on some fine-tuning.
"After the game on Sunday," Francona explained, "we told him that we wanted him to take two days with [hitting coach Ty Van Burkleo] and kind of hit until his heart was content. Hit, hit, hit, hit without the game hanging over him."
Francona added that Chisenhall would return to the lineup for Wednesday's game against Oakland.
On the season, the 24-year-old Chisenhall has hit .231 (18-for-78) with three home runs and 11 RBIs in 21 games for Cleveland. The third baseman has shown improvement of late by posting a .286 average over his past 11 games, but his struggles against left-handed pitching have been glaring.
Chisenhall has hit just .095 (2-for-21) against lefties compared to .281 (16-for-57) off right-handers.
Francona said Chisenhall has struggled uncharacteristically with fastballs early on this season.
"Fastballs are what he is going to make his living on," Francona said. "You see him foul them over the left field line as opposed to getting the head of the bat to it. I just think two days with Ty, mechanically [Chisenhall] will be in a much better position.
"Without the game hanging over your head mentally, you're able to work on things."
Jordan Bastian is a reporter for MLB.com. Read his blog, Major League Bastian, and follow him on Twitter @MLBastian. Zack Meisel is a reporter for MLB.com. Follow him on Twitter @zackmeisel. This story was not subject to the approval of Major League Baseball or its clubs.