Decision to use splitter paying off for McAllister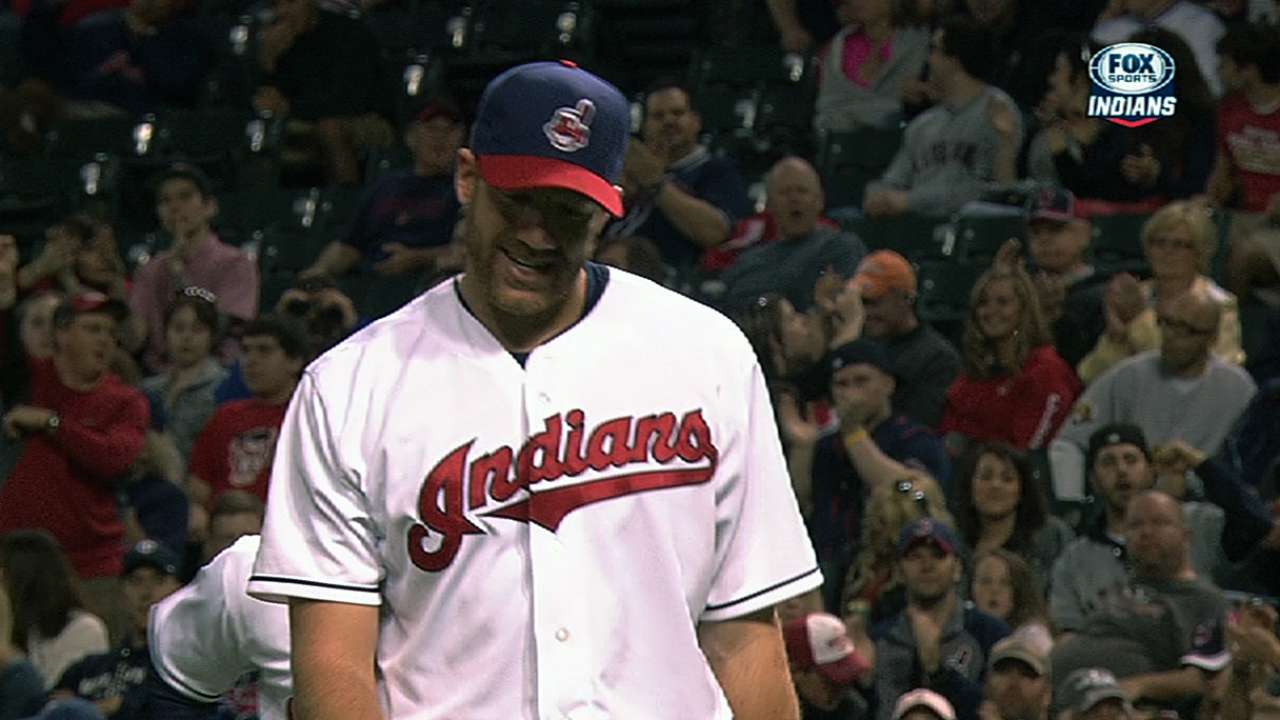 CLEVELAND -- After tinkering with a splitter since Spring Training, right-hander Zach McAllister decided the time had come to take his new pitch into a game. He picked his April 24 road start against the White Sox to give it a trial run.
"When he told me he was going to throw it," manager Terry Francona said, "I said, 'Hey, get a left-handed hitter when you're ahead, and get him in swing mode. Create some confidence.'"
Two pitches into that start, McAllister fired a 79-mph splitter to lefty Alejandro De Aza.
"I thought that was a little early," Francona said with a laugh. "But that kind of shows you how he feels about it. He's a confident kid."
During the spring, Francona, pitching coach Mickey Callaway and bullpen coach Kevin Cash took a look at McAllister's large frame and long fingers and decided he was a perfect fit for the split. The fact that McAllister was struggling with his breaking ball helped convince the staff to suggest trying the new pitch in a bullpen session.
McAllister was willing to give it a shot.
"I was openminded. It felt pretty comfortable, so I stuck with it," McAllister said. "It's just another pitch I can have at my disposal. Having too many pitches can be a bad thing, but if you use it in the right situations, it can be to your advantage."
It did not take long for McAllister to gain a feel for the pitch, either.
"This kid learns so fast it scares me," Francona said. "You can walk past him in the fourth inning of a game when somebody else is pitching, say something to him, and you'll see him take it to the game his next game. It's unbelievable."
McAllister estimated that he used the splitter between seven to 10 times against the A's on Tuesday, when he turned in 7 2/3 shutout innings en route to the Indians' 1-0 win. It simply gives him another offering to go along with his bread-and-butter fastball, slider and changeup.
Francona said that the coaching staff has emphasized sticking to his strengths, though.
"It'll be a work in progress," Francona said. "We don't want to turn him into a soft-throwing right-hander. But it's a weapon for him, and I think it'll increase as he gets comfortable with it."
Jordan Bastian is a reporter for MLB.com. Read his blog, Major League Bastian, and follow him on Twitter @MLBastian. This story was not subject to the approval of Major League Baseball or its clubs.