Kipnis improving at the plate with focus on mechanics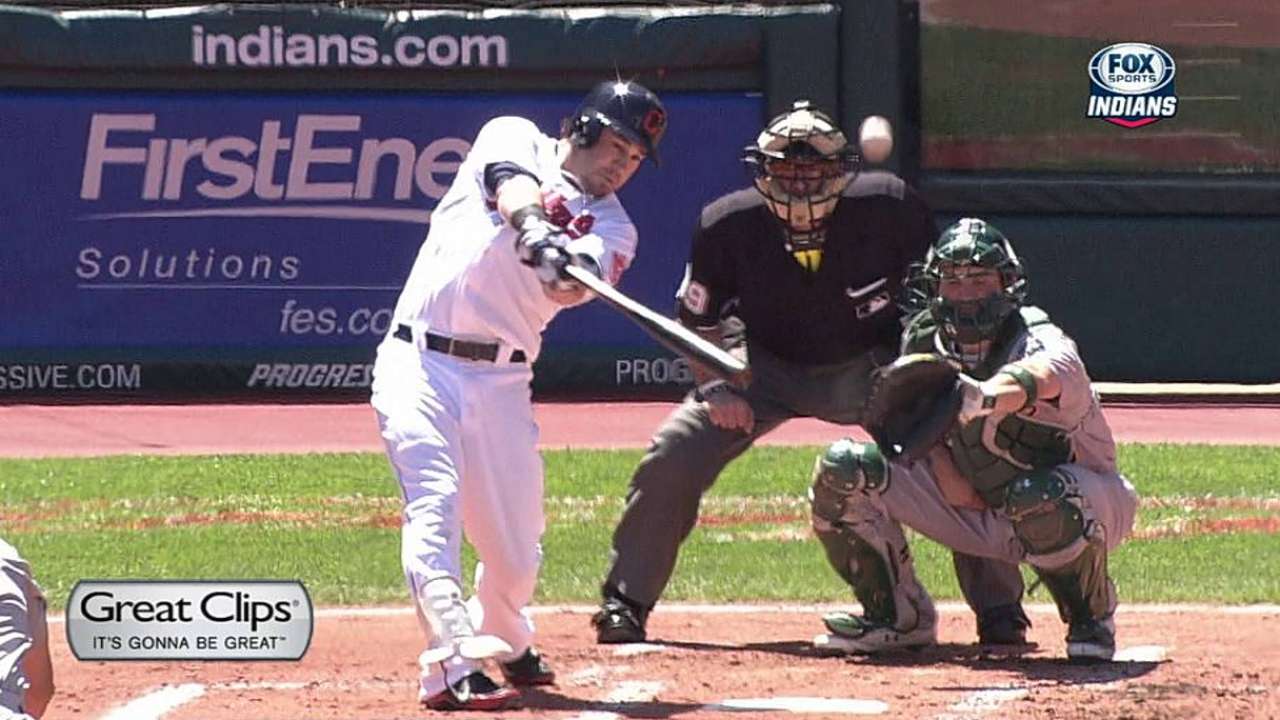 DETROIT -- Indians second baseman Jason Kipnis believes there is an easy way to tell whether he is feeling good or slumping at the plate.
"When I'm going bad, you'll see me roll over balls," Kipnis said. "When I'm going good, you'll see me kind of stay through them and go to left field."
Kipnis has been driving the ball to the opposite field more often of late.
"It's a good sign," he said.
When Kipnis was struggling offensively in April, Indians hitting coach Ty Van Burkleo dug up video of the second baseman's swing mechanics during strong stretches last season. Van Burkleo saw that Kipnis was more aggressive with his hands through the strike zone, and he went to work on getting things back to where they were a year ago.
"He wasn't really getting a really good snap with his bottom hand," Van Burkleo explained. "I think a lot of it is just trying to hit it. He wasn't as aggressive-minded. In Kansas City [last month], I just talked to him about getting aggressive and working on feeling that bottom hand working better."
Kipnis hit just .125 through his first eight games this season, but had hit .264 with four home runs and 12 RBIs in his past 17 games, entering Friday. Over his last seven games, the second baseman had posted a .300 average to go along with three homers and 10 RBIs.
In the first inning of Thursday's 9-2 win over the A's, Kipnis sliced a pitch from Bartolo Colon deep to left-center field for a two-run home run at Progressive Field.
"He's swinging the bat well," Van Burkleo said. "He's staying on the ball good. He's got some length through the finish and he's really accelerating the barrel nicely. There's a lot of life in the bat right now."
Jordan Bastian is a reporter for MLB.com. Read his blog, Major League Bastian, and follow him on Twitter @MLBastian. This story was not subject to the approval of Major League Baseball or its clubs.