Hill delivering as key piece of Francona's bullpen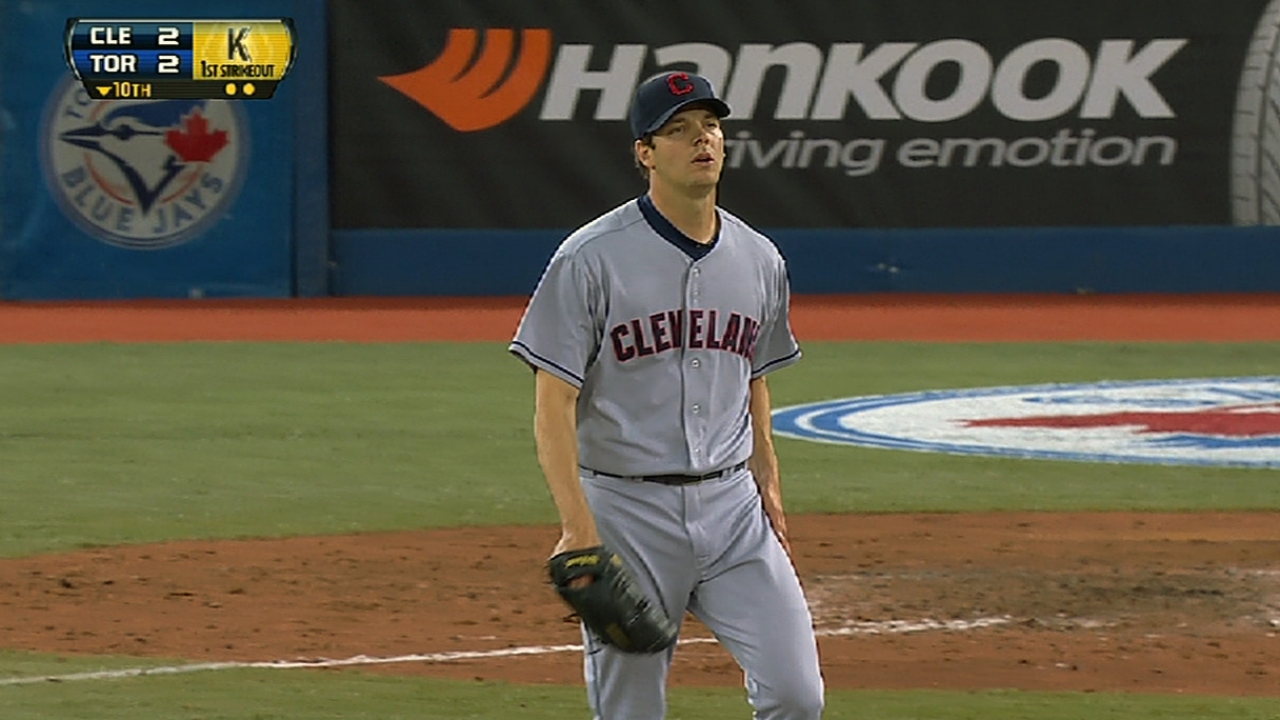 DETROIT -- Indians left-hander Rich Hill had not given up a home run in nearly four years until surrendering a solo shot to Detroit's Andy Dirks in the seventh inning on Friday night. If Hill does not yield another blast until 2017, that would be just fine with manager Terry Francona.
"That would be the hope," Francona said with a smirk.
Dirks' shot off Hill marked the first long ball allowed by the lefty since the fourth inning of an outing on July 21, 2009. It was a homerless streak consisting of 51 consecutive appearances, though it is worth noting that Hill missed a significant amount of time during that span due to a right elbow injury.
Streak or no streak, Francona believed early on that Hill would be a good fit for Cleveland's bullpen.
After being hired as the Indians manager this past offseason, Francona put Hill high on his wish list for free-agent acquisitions. Francona managed Hill with the Red Sox and hoped to do the same with the Tribe, but it would need to be on a Minor League contract initially. For months, the manager kept buzzing the left-hander's cell phone in an effort to bring him to Cleveland.
"I had more conversations with Rich than any of our other free-agent guys," Francona said. "[General manager Chris Antonetti] teased the heck out of me. I called Rich at one point late, when he wasn't getting a Major League offer, and I said, 'Hey, Rich, man, if it comes down to it, this is a great place for you.' He was pretty steadfast about wanting a Major League invite.
"I said, 'Where we're situated, we have some guys we don't want to take off the roster, but that would be a non-issue. If you can get past that, this is a great place for you.' It took him a while and then finally he signed, I think when there was no Major League offer. And I think he just got tired of me calling."
Through 11 appearances for the Indians, the 33-year-old Hill had a 3.52 ERA with 10 strikeouts and a .154 opponents' batting average (.091 for righties and .200 for lefties) in 7 2/3 innings. The veteran lefty has enjoyed being part of Cleveland's bullpen, which entered Saturday ranked first in the American League with a 2.61 ERA.
"It's been great. It's a great unit out there," Hill said. "All of the guys have been pulling for each other, and giving each other little pieces of advice here and there on how we can improve and continue to be aggressive and attack the zone and go after hitters late in the game."
Jordan Bastian is a reporter for MLB.com. Read his blog, Major League Bastian, and follow him on Twitter @MLBastian. This story was not subject to the approval of Major League Baseball or its clubs.