Santana developing into all-around catcher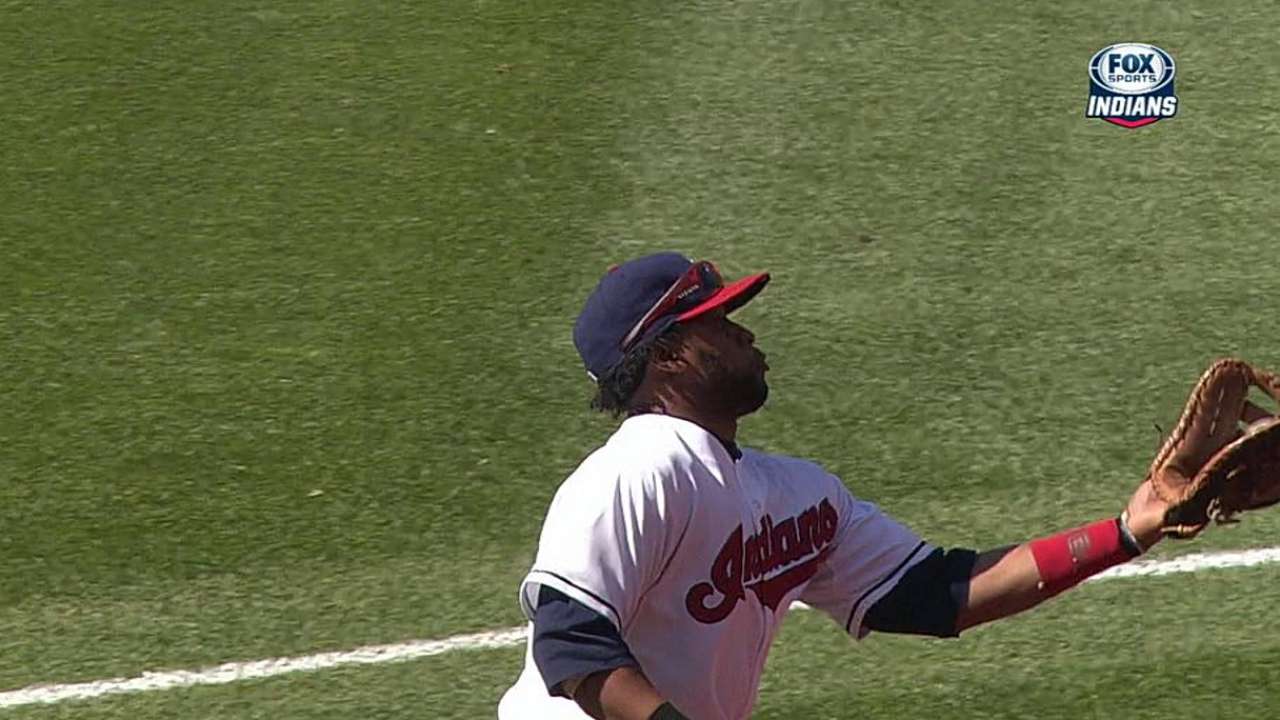 PHILADELPHIA -- Each day Indians manager Terry Francona takes a moment to learn a little Spanish. The truth is there is a much bigger purpose behind his conversations with Carlos Santana.
"I love him," Francona said of his daily interaction with the 27-year-old catcher. "He helps me every day with a little Spanish. It's just a way to get to know a guy. He cracks me up with the things he says."
Santana stands out offensively, which Francona is quick to point out is a bonus with a catcher. First and foremost, a catcher must run a pitching staff and be a solid defender. Santana has grown into that role, but it's tough not to notice that he's become an all-around catcher.
Santana entered Wednesday's game at Citizens Bank Park against the Phillies hitting a robust .325 with seven home runs. His .438 on-base percentage is a tribute to his patience at the plate despite a big swing and in 136 plate appearances he's struck out just 26 times and walked 22.
"I think [defense and handling a staff] is the most important things about being a catcher," Francona said. "The offense is something everyone sees. That's a big bonus when you have a catcher that can do what he does offensively.
"He switch hits, he hits for power, he takes walks. He is as a young catcher learning the responsibility of the importance of running a staff. To his credit, he is learning and he's trying to learn. Sometimes it's a step forward and one back, but he's trying really hard and we appreciate that."
Santana is also a great clubhouse presence and rarely gets angry, with one noted exception.
"The only way to [make him angry] is to tell him he's not playing," Francona said. "And I love that."
Michael Radano is a contributor to MLB.com. This story was not subject to the approval of Major League Baseball or its clubs.