Reynolds OK after getting a 'stinger' on Wednesday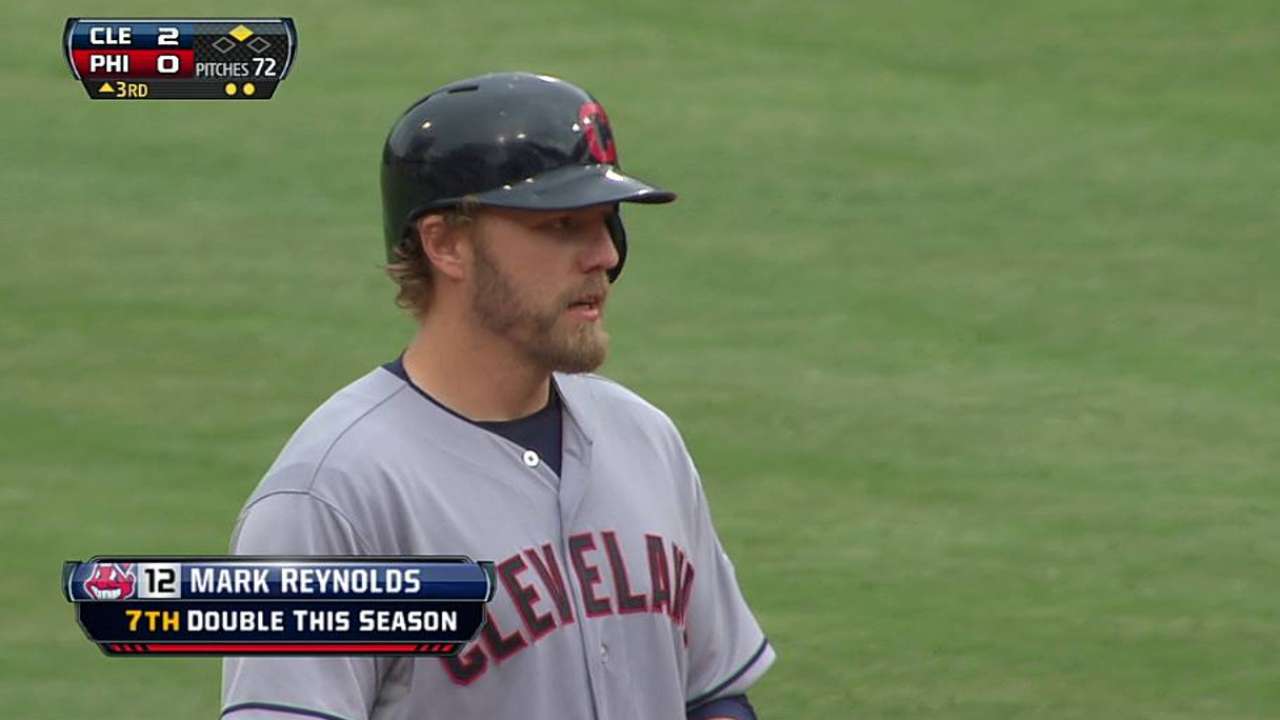 PHILADELPHIA -- The Indians had a scare in the fifth on Wednesday when Mark Reynolds got, in the words of Indians manager Terry Francona, a "stinger" during an at-bat against Phillies starter Cole Hamels. Reynolds then left the game more for a defensive switch at first base than any health issue.
"He just needed to get the feeling back," Francona said. "We [took him out because we] wanted to get [Nick Swisher] out of right. [Reynolds] is okay."
Reynolds is hitting .271 this year and had a key double in the third that scored a pair of runs that put the Indians up 2-0. Reynolds importance has been increased after the Indians sent optioned third baseman Lonnie Chisenhall to Triple-A on Monday.
"Just kind of hyperextended it a bit," Reynolds said. "I had to get feeling back because it's tough to hit with a numb arm. Maybe it will shorten my swing a bit."
Michael Radano is a contributor to MLB.com. This story was not subject to the approval of Major League Baseball or its clubs.