Gomes taking advantage of chances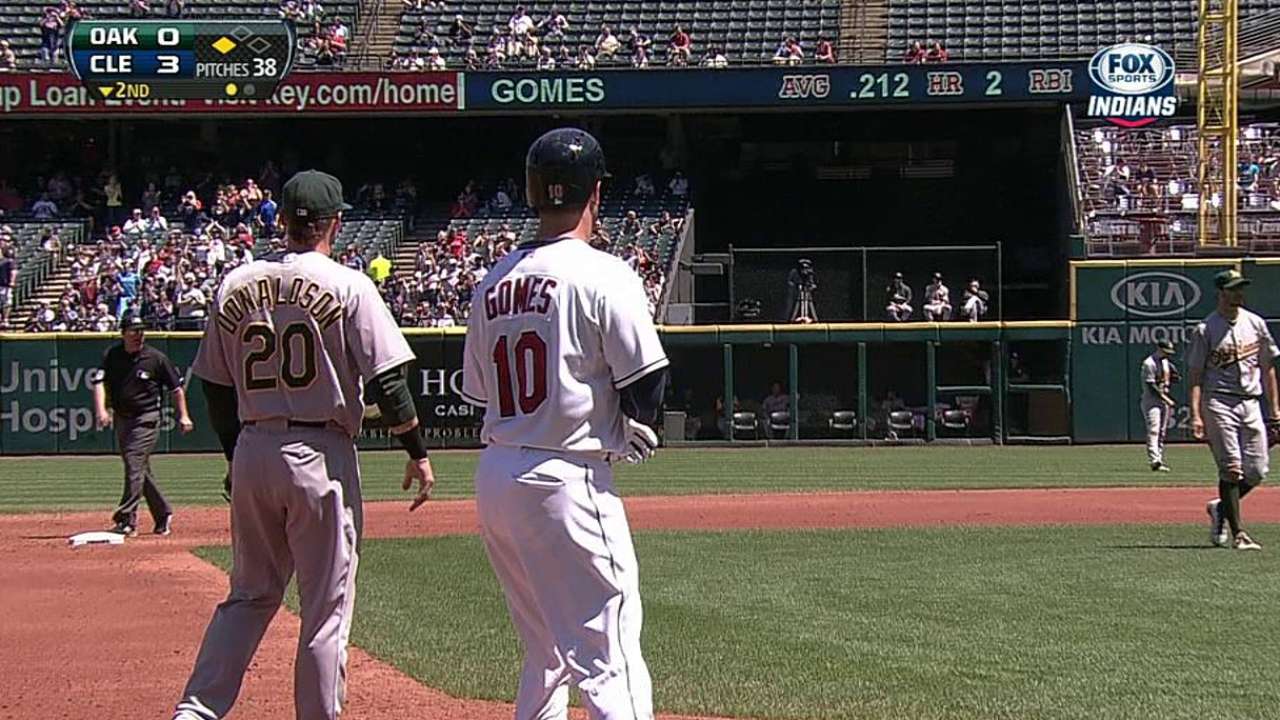 CLEVELAND -- Yan Gomes has appeared sporadically for the Indians this season, but he has a way of making those sightings count.
In Saturday's 5-4 win over Seattle, for example, Gomes let loose his cannon arm in the third inning. After a pitch to Endy Chavez, he fired a throw to shortstop Asdrubal Cabrera, trapping Jesus Montero off the bag for the rare catcher's pickoff.
The moment was just the latest in a string of notable plays by Gomes. The catcher has also thrown out five of the seven runners attempting to steal on him this season.
"What an impressive player," said Ross Atkins, the Indians' vice president of player development. "He just brings all the intangibles that are hard to see on the field."
Gomes, who came to the Tribe in a November trade, began the year at Triple-A Columbus. He's since been recalled twice and seen limited time while in Cleveland. The way he's handled those challenges drew praise from Atkins.
Atkins said the Indians acquired Gomes partly because they feel he can be an everyday catcher. Throughout his career, Gomes has also played first base, third base and left field.
But Gomes came up as a catcher, and he's happy to refocus all of his attention on one position.
"It's definitely helping that I'm just catching now instead of being the utility guy," Gomes said. "Just working with [bench coach] Sandy [Alomar, Jr.] and [bullpen coach Kevin Cash] and all the catchers here, it's been a really big help for me."
In 48 plate appearances going into Sunday's game, Gomes was hitting .271 (13-for-48) with two doubles, two triples and two homers. He's knocked in five runs
Mark Emery is an associate reporter for MLB.com. This story was not subject to the approval of Major League Baseball or its clubs.