No end in sight to Marson's injury problems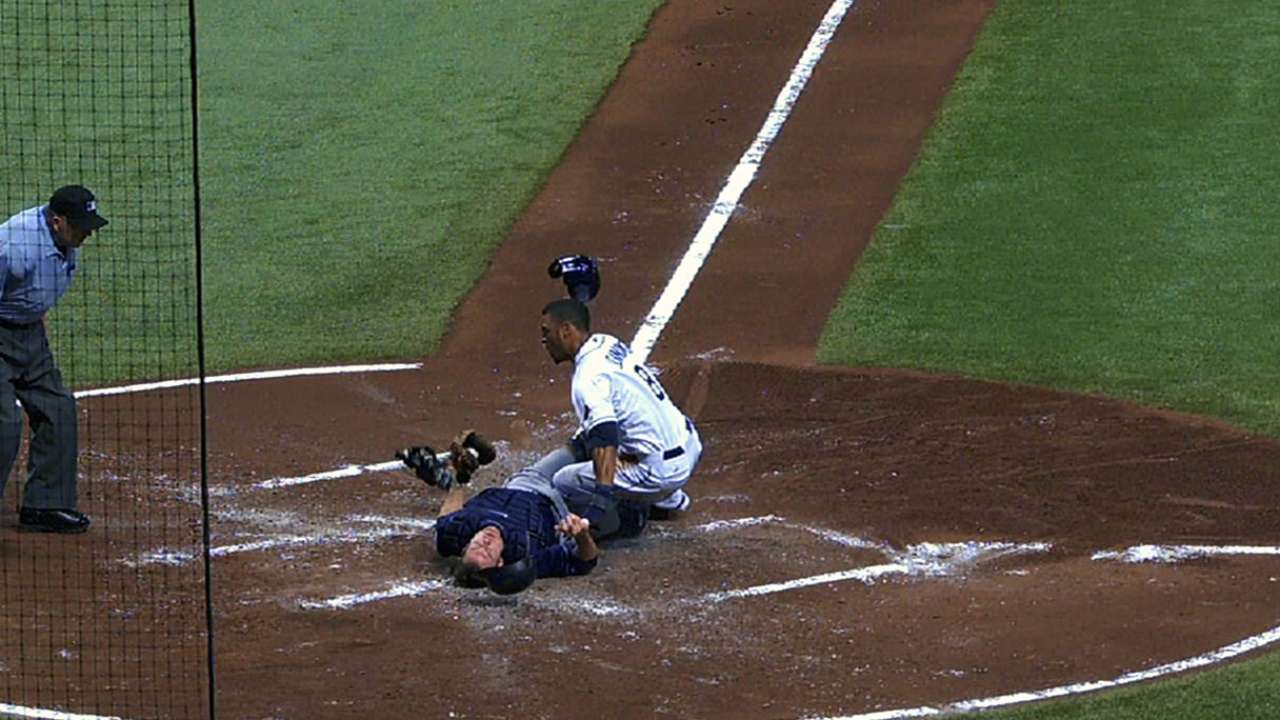 CLEVELAND -- Injuries are putting a damper on catcher Lou Marson's season, as the catcher has been restricted to only three games for the Indians in 2013.
First, it was a neck strain that landed Marson on the 15-day disabled list. And now he's on it again -- this time with right shoulder inflammation. He's participating in a throwing program, but has "no clue" when he'll return.
"It's definitely frustrating," Marson said. "I know what it is and kind of what I have to do. Hopefully, I can get on the field soon."
Marson said he often experiences shoulder problems at the beginning of the year. "The more I throw, the better I feel," he said.
After coming off the DL on April 24, he was back on it April 28. In three games, Marson is 0-for-3 with two walks. He's also played three games with Triple-A Columbus, where he's 1-for-8 with a walk and four strikeouts.
Marson has only been able to watch as the Indians ascended to first place in the American League Central.
"It's great that we're winning," Marson said, "but you always want to be a part of it and contribute."
Mark Emery is an associate reporter for MLB.com. This story was not subject to the approval of Major League Baseball or its clubs.