Brantley gets tips from dad, a former big leaguer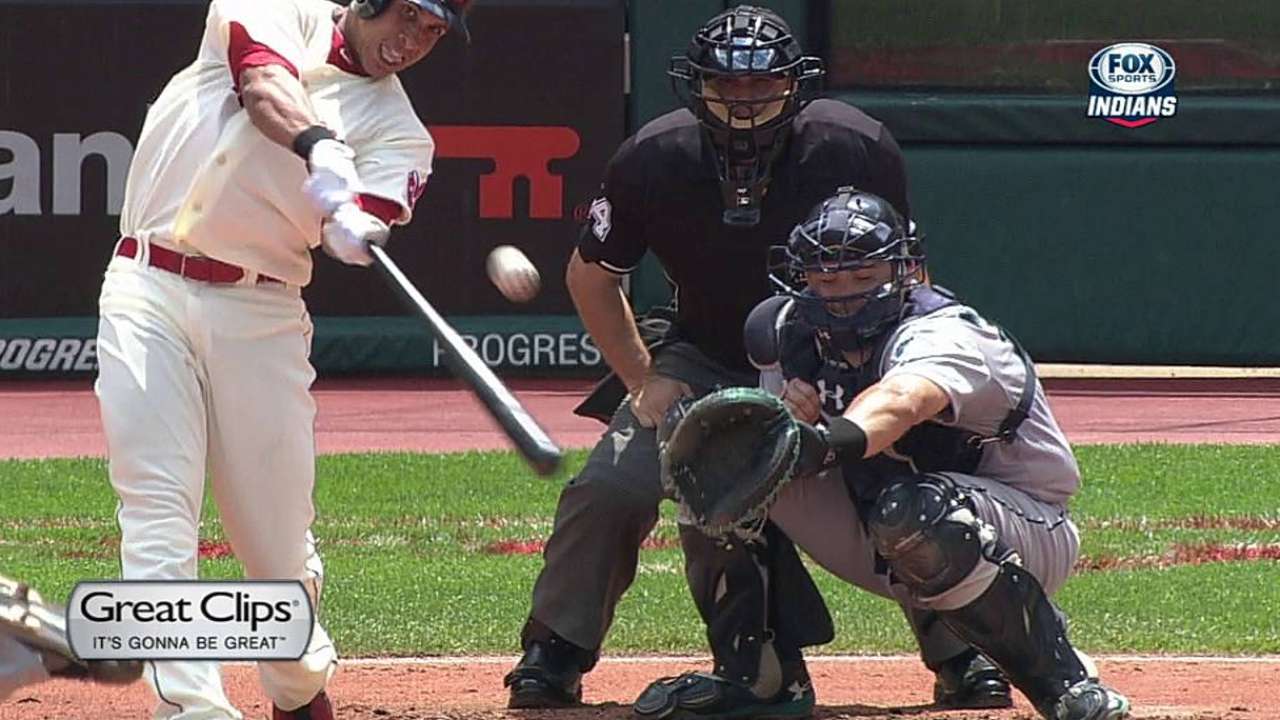 CLEVELAND -- After Michael Brantley smoked a 93 mph pitch from Seattle ace Felix Hernandez for a three-run homer in Sunday's 6-0 win, he rounded the bases, high-fived his teammates and pointed to somebody in the stands.
That person was his father, former Major Leaguer Mickey Brantley. The elder Brantley played outfield for the Mariners from 1986-89 and came to Cleveland to help his son and watch him in person.
"He did a great job of just kind of working with my swing," Michael Brantley said on Sunday. "We were breaking down film last night. So I just wanted to tell him that we did it right."
In Monday's 10-8 extra-inning win over Seattle, Brantley went 2-for-4 with a walk, RBI and two runs. In 42 games this season, Brantley is hitting .306 (48-for-157) with six doubles, a triple and two homers. He's driven in 20 runs and scored 22.
Tribe manager Terry Francona moved Brantley up to third in the order against Hernandez. In previous meetings with the Seattle hurler, Brantley went 6-for-17 (.353) with a double and two RBIs.
"There's not a lot of maintenance to his swing," Francona said. "I'm not saying he doesn't work at it -- he works hard -- but there's not a lot of moving parts. So I think he is able to get to good pitchers."
Mark Emery is an associate reporter for MLB.com. This story was not subject to the approval of Major League Baseball or its clubs.