New father Swisher donates to help all Cleveland kids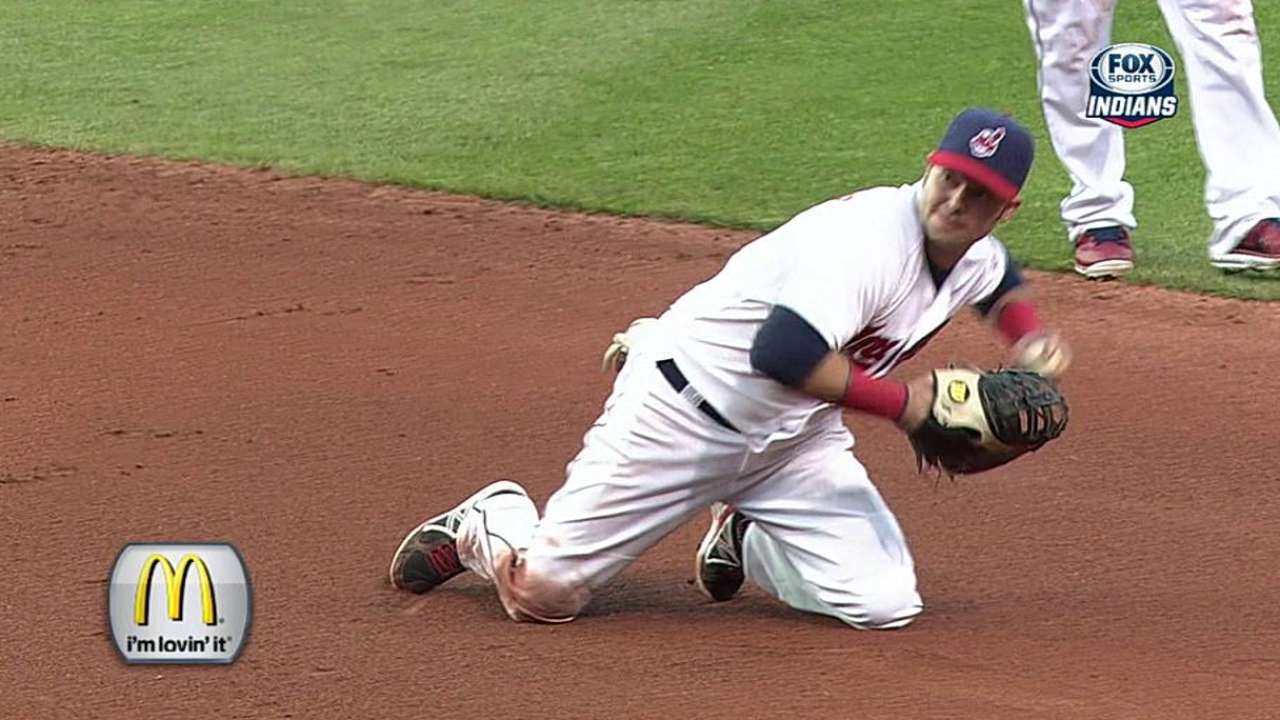 CLEVELAND -- Nick Swisher is the new father of a baby girl. His concern, however, extends to all the children of Cleveland.
Swisher and his wife, JoAnna, welcomed a daughter to the world Wednesday, four days after it was announced that he donated $25,000 to the FBI Citizens Academy Foundation for the purchase of child identification kits.
Cleveland placed Swisher on the paternity leave list before Tuesday's game against Detroit, meaning he'll be out for one to three games. To replace him, the Indians recalled infielder Cord Phelps from Triple-A Columbus.
The new father said his (soon-to-be) role as a parent motivated his donation.
"Being involved with the Child ID program was a no-brainer for me," Swisher said in a press release. "Protecting and helping children is something that's just instinctive -- but now that I'm about to be a Dad for the first time, it takes on a whole new meaning. I am proud to be a part of this."
Each identification kit contains an inkless fingerprinting card, a DNA collection envelope and a cut-out wallet card. The fingerprinting process takes about five minutes to perform. Completed kits can provide authorities with vital information in their search for a missing child.
The kits will be distributed at Wednesday's Tigers-Indians game and in the Greater Cleveland area throughout the year.
Swisher is scheduled to receive an award by the FBICAF and FBI before Wednesday's game. There is also the possibility that he will be activated by then and in the lineup.
In 30 games for Triple-A Columbus, Phelps is batting .233 with eight doubles, five home runs and 19 RBIs. Phelps appeared for the Indians in a three-game series last month against Boston and went 0-for-8 with two strikeouts.
Swisher's donation comes in the same month that three Cleveland women -- Amanda Berry, Gina DeJesus and Michelle Knight -- were rescued a decade after being kidnapped off the street.
"We are extremely grateful for Nick's commitment to the Cleveland community and his partnership with the FBICAF," says Steve Williger, the organization's chairman of the board. "Through his efforts, many local families will have the assurance of knowing they have vital information they can provide to law enforcement authorities should anything happen to their child."
Jordan Bastian is a reporter for MLB.com. Read his blog, Major League Bastian, and follow him on Twitter @MLBastian. Mark Emery is an associate reporter for MLB.com. This story was not subject to the approval of Major League Baseball or its clubs.