Perez deletes Twitter account to put focus on club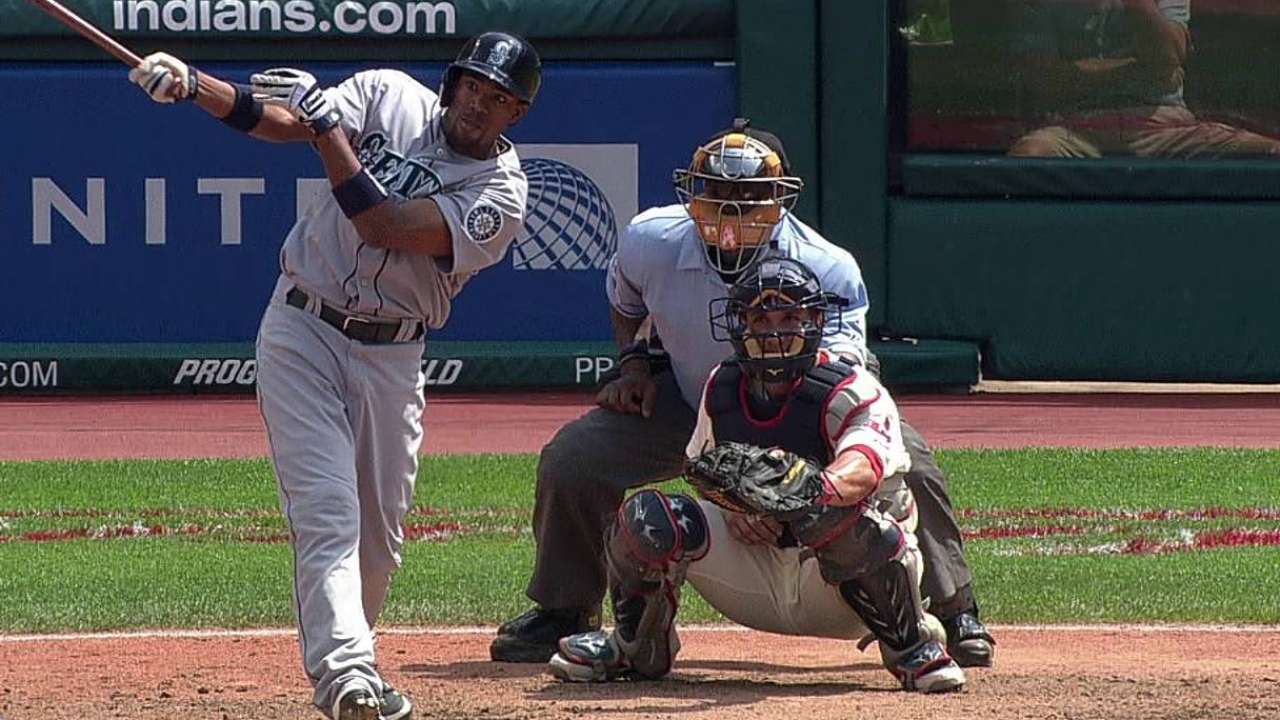 CLEVELAND -- Indians manager Terry Francona is not sure how Twitter works and he does not care to find out. Francona was also fine with closer Chris Perez's explanation for deleting the social-media account he used to interact with fans the past few years.
Given Perez's history of actions and outspokenness, the disappearance of his Twitter account (previously @ChrisPerez54) following a pair of rough outings swirled into an unlikely news story. While it turned into a one-day distraction for this red-hot Indians club, Francona said Perez's intention was to turn the spotlight toward the team.
"I don't know about it being a good idea or a bad idea," Francona said of Perez deleting his account. "I understand his reasoning was to focus more on what we're doing. So I thought his thought process was really good. I don't think I've looked at a Twitter in my life. I don't even know if I know how. But I like his reasoning, so I'm cool with it."
Perez chose to issue a written statement rather than address the situation with reporters.
"The decision to deactivate my Twitter account," Perez wrote, "was a personal choice I made in order to maintain the greater focus on the success of the team this season and our shared goals moving forward. We have an extremely positive and supportive group of players, coaches and staff members in our clubhouse, and I want to participate in activities and routines that contribute positively to the culture we're building here.
"Out of respect for my teammates, I want to minimize any potential off-the-field distractions, so this is the only time I will comment on this topic. Thank you for your understanding."
Last season, Perez created a stir in the first half, when he made critical comments about the Indians' low attendance totals. The two-time All-Star's comments upset a segment of the fan base, but he received a standing ovation in his first appearance in Cleveland after airing his thoughts.
Perez's willingness to speak his mind has made him a polarizing figure for the Tribe's fan base. The closer was booed as he walked off the field Saturday, when he blew a save after giving up two home runs in the ninth inning of an eventual 5-4 win against Seattle. Perez also gave up a go-ahead home run in the ninth inning of Monday's 10-8, 10-inning victory against the Mariners.
It marked the first time in Perez's career that he allowed home runs in consecutive appearances, but that did not stop some of his Twitter followers from attacking him on the social-media platform. It is possible that Perez, who is 2-0 with a 2.25 ERA and six saves this season, deactivated his account in part due to the harsh criticism he was receiving.
Francona said he has no issues with how Perez has conducted himself this season.
"He's been terrific, I would say, and more," Francona said. "His level of communication with me has been fantastic."
Jordan Bastian is a reporter for MLB.com. Read his blog, Major League Bastian, and follow him on Twitter @MLBastian. Mark Emery is an associate reporter for MLB.com. This story was not subject to the approval of Major League Baseball or its clubs.