Lineup depth key to Tribe's surge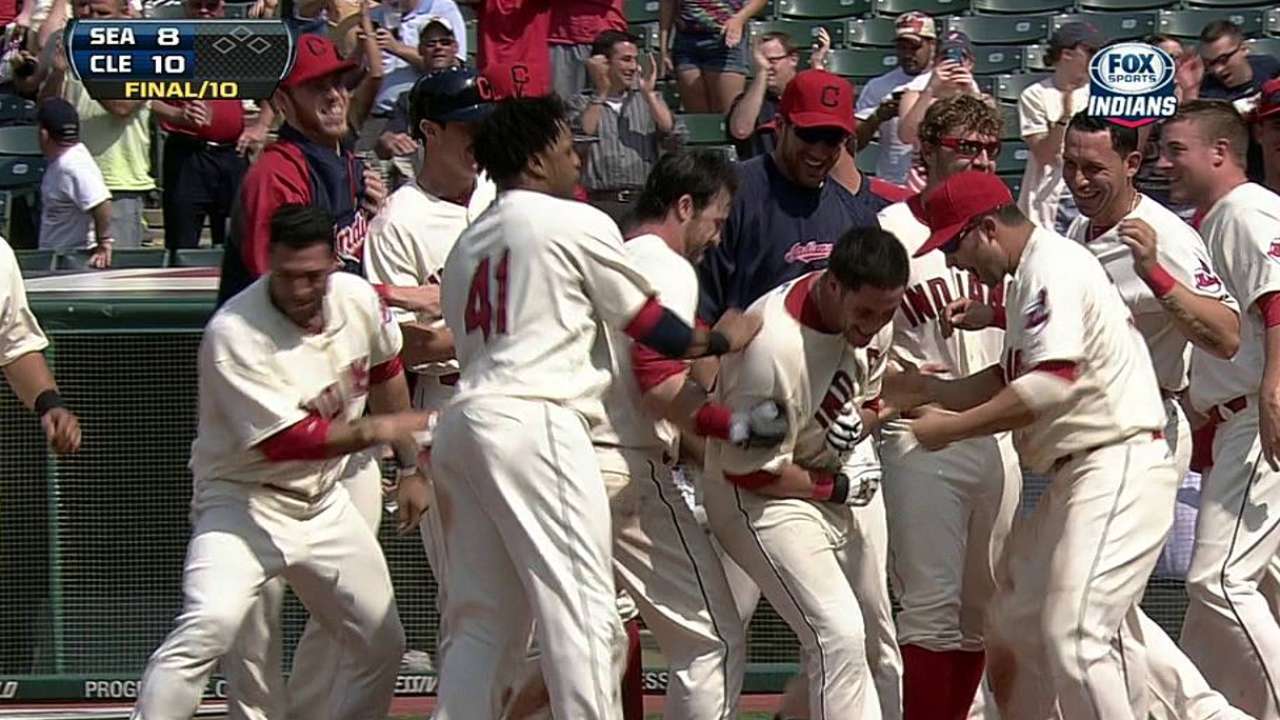 CLEVELAND -- Lineup depth is something the Indians have in bunches.
It's evident when Yan Gomes or Ryan Raburn comes off the bench and hits a home run, and it's illustrated by how the lineup continues to produce even when some of its key components are slumping at the plate.
Mark Reynolds and Carlos Santana, for example, have faltered offensively over the past few weeks, but you'd never realize based on the Indians' recent output and ensuing wins.
Reynolds is hitting .143 (7-for-49) over his past 15 games and Santana is batting .161 (10-for-62) during the past 18 games. Since May 4, though, the Indians have gone 13-5 while averaging 4.78 runs per game.
"It's a rarity when you have everybody hot at the same time, and that's why you don't juggle the lineup too much, in my opinion," manager Terry Francona said. "Some guys do. I don't like to do that. I think you line them up kind of the way you think they should be and then you let them play."
Reynolds' average has gone from .300 to .248 while Santana's has dropped to .290 from .395.
"Mark had a little bit of a tough trip, but it seemed like every hit he got was a huge hit," Francona said. "The hits he got were huge in our wins. That says a lot.
"I think the wear and tear of being a catcher catches up with guys. Carlos was so hot that it's hard to keep up that pace, especially when you're a catcher."
The fortified lineup is pleasing to second baseman Jason Kipnis, who said it's deeper now than it has been in recent seasons. Kipnis batted .163 (8-for-49) in the first 12 games of the year, but stayed in the lineup and has since raised his average to .257.
"One through nine, we have a lot of good hitters in there that are capable of many different things," Kipnis said. "We don't have to rely on our big power guys to be the only ones who drive in runs. We have a lot of other guys who can do that. We have speed that can create runs for us. We have a lot of hitters who can work counts.
"I just think we have so many more ways that we're capable of scoring now that you don't really notice as much when one or two guys are slumping."
Mark Emery is an associate reporter for MLB.com. This story was not subject to the approval of Major League Baseball or its clubs.