Francona grateful Antonetti made trip to Boston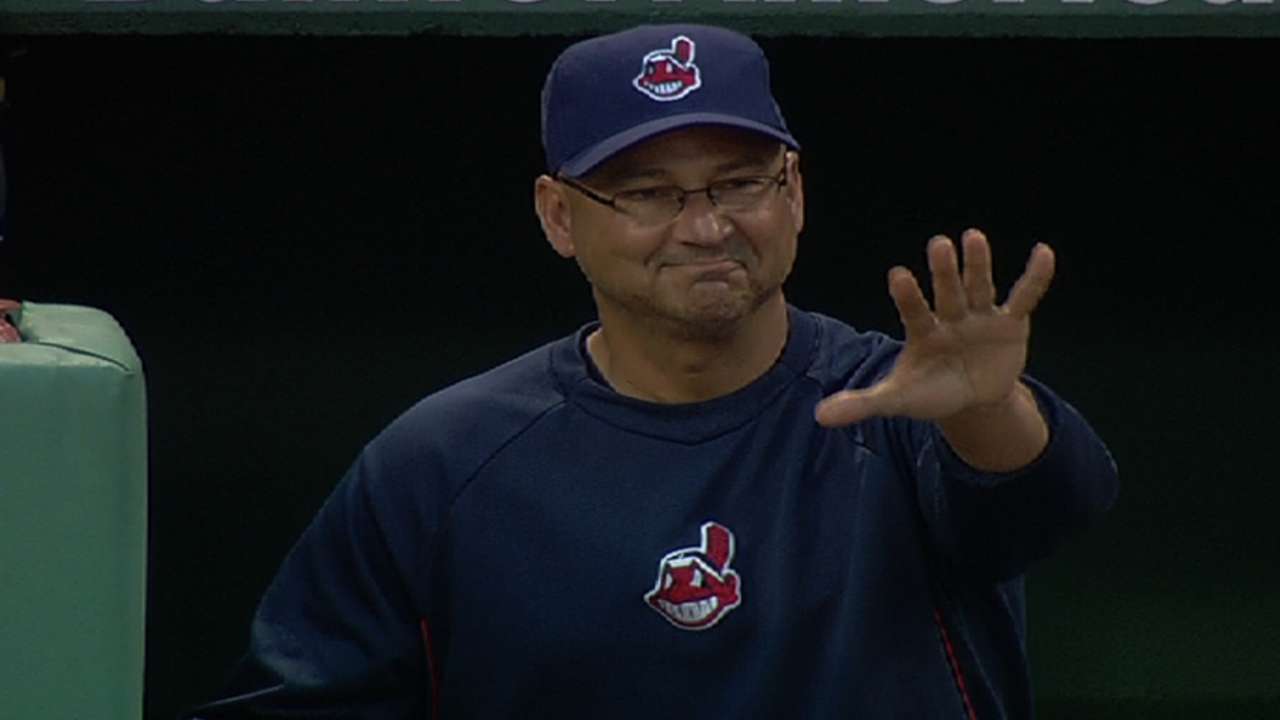 BOSTON -- Indians general manager Chris Antonetti did not have to make the trip to Boston this week. Cleveland manager Terry Francona is glad he did.
Antonetti spent much of Thursday and Friday at Francona's side at Fenway Park, offering support in the manager's return to Boston. Francona managed the Red Sox for eight seasons, won a pair of World Series titles, but had an ugly exit in 2011 that veered away from the fairytale script.
It was an emotional return for Francona, and he was Antonetti was there with him.
"More than anybody will ever know," Francona said. "I know he's getting ready for the Draft and I know he's busy, and I know why he came. That meant a lot to me. I know why he did it. He didn't say anything about it, but he came up for moral support. He knew I had some anxiety."
Francona has been treated to a handful of ovations from the Fenway faithful over the past two games. After the first inning on Thursday, the Red Sox showed a tribute video that featured highlights from his tenure in Boston.
Prior to Thursday's game, Antonetti stopped Francona before the manager took the field and told him to soak in the night's events as much as possible.
"He grabbed me before I went out," Francona said. "I think he knew I was kind of pacing a little bit. He actually kind of grabbed me and said, 'Hey, enjoy the moment. Take a minute and enjoy it.' And I started to kind of give him a look, and he said, 'No, seriously. Take a minute to enjoy it.'
"The fact of where I'm at with the Indians allowed me to probably enjoy it more. It kind of showed me that you can have something good and enjoy the past. It's not a knock on the past. Some of it was wonderful -- a lot of it was. I kind of found a pretty nice play for the future."
Jordan Bastian is a reporter for MLB.com. Read his blog, Major League Bastian, and follow him on Twitter @MLBastian. This story was not subject to the approval of Major League Baseball or its clubs.