Marson to make rehab start at Double-A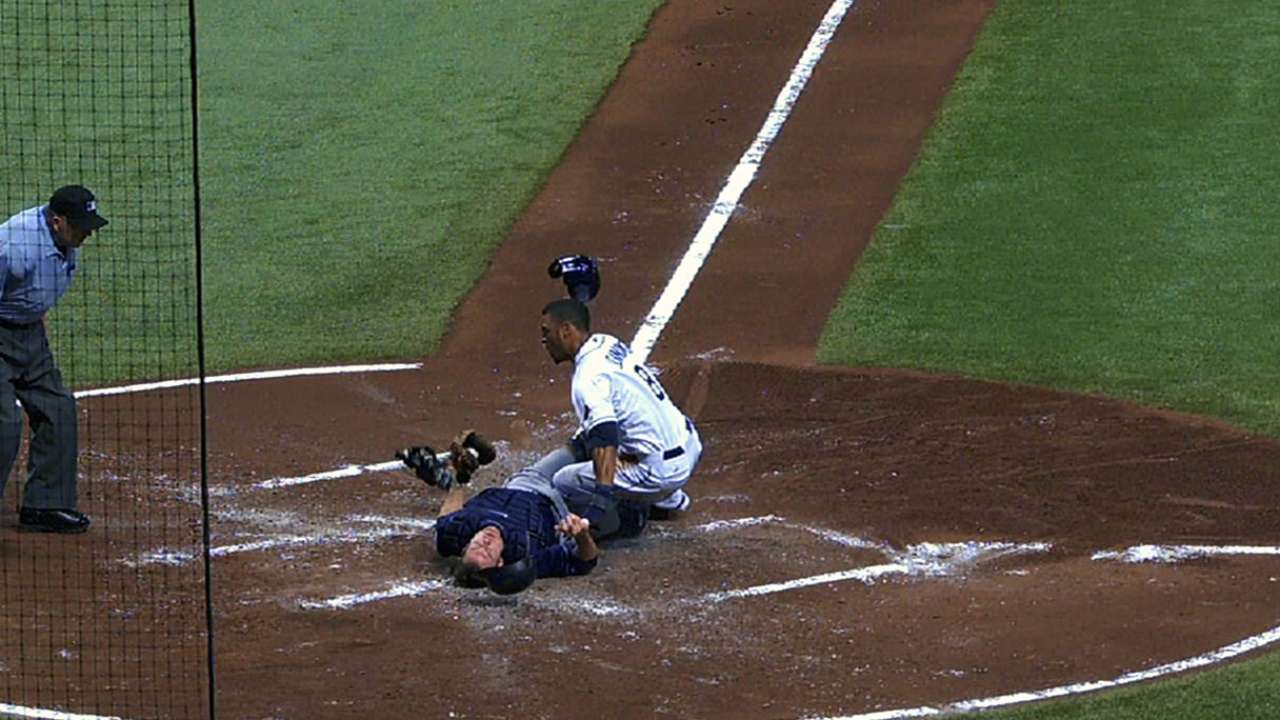 CLEVELAND -- Lou Marson will begin another road to recovery on Wednesday with a rehab start in Double-A Akron.
The catcher was placed on the 15-day disabled list with right shoulder inflammation near the end of last month. After Wednesday's rehab, Marson will sit out Thursday -- when he comes off the DL -- before playing for Triple-A Columbus on Friday.
"I would say it's probably weeks as opposed to days," Indians manager Terry Francona said about Marson's comeback process. "He's been out [a] pretty long time now.
"You can't just put it all in one week. That doesn't work. So, it's going to have to be every other day. And we'll up the amount as we go and the reps and things like that. And some of it will depend on how he feels."
Marson has dealt with this particular shoulder injury throughout his career. He also went on the DL with a cervical neck strain on April 9.
In just three Major League appearances this season, Marson is 0-for-3 with two walks.
"You can't just send him out there four days in a row," said Francona, who is particularly concerned with Marson's defense. "We probably wouldn't do that here. As a catcher, you can't do that on a rehab. It just won't work."
For his career, Marson carries a .219 batting average and .309 on-base percentage. He has 60 RBIs and five home runs.
Mark Emery is an associate reporter for MLB.com. This story was not subject to the approval of Major League Baseball or its clubs.