Myers still projected as starter; bullpen role possible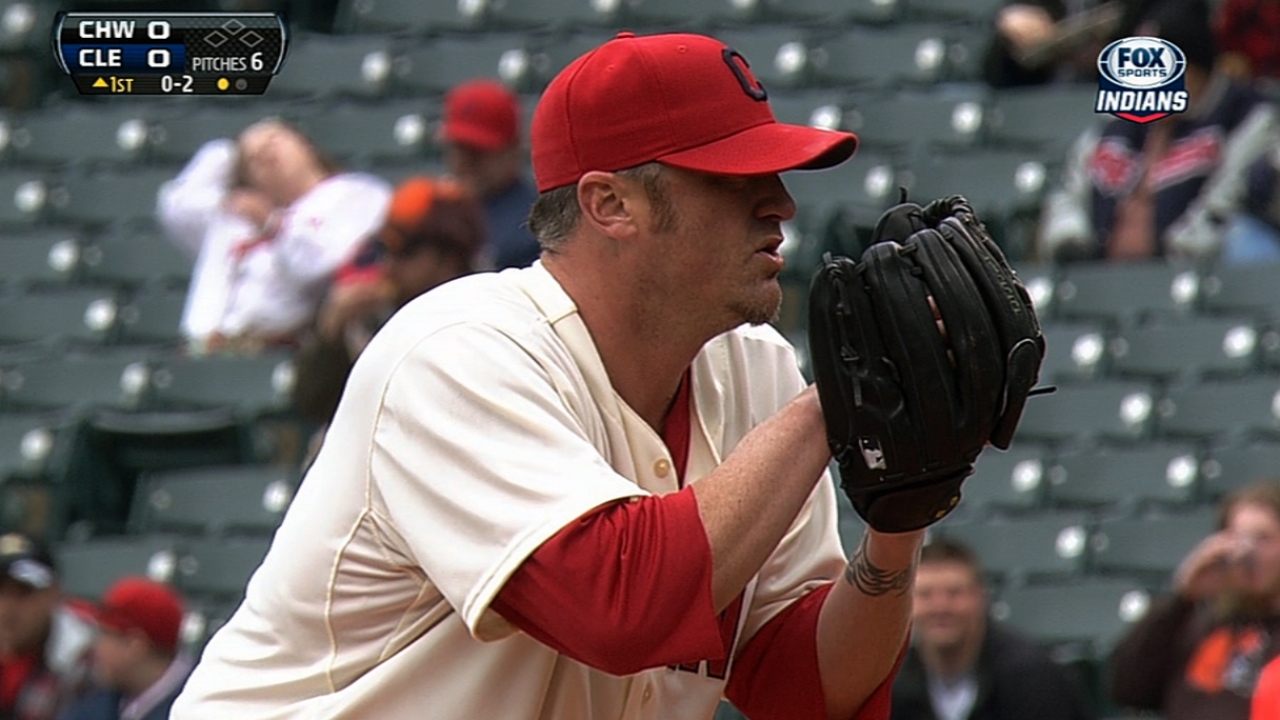 CLEVELAND -- Indians manager Terry Francona did not rule out the possibility of injured pitcher Brett Myers returning to the team in a bullpen role when the right-hander's elbow discomfort is behind him.
Myers has been on the 15-day disabled list since April 20 because of inflammation in his right elbow. He's made two rehab appearances, but he was scratched from an outing scheduled for Monday after suffering a recent setback, which forced him to refrain from throwing for five to seven days.
"As he comes back, we'd like to let him come back as a starter," Francona said. "Saying that, I guess if it ever got to the point where we thought he could handle being a reliever, maybe that's something we would look at, just out of common sense. But I think the best way for right now is to let him stretch out as a starter.
"As a reliever, you're dealing with different issues. You don't have to throw 80, 90, 100 pitches -- which is helpful -- but you also have to be able to bounce back. So, everybody's a little bit different, and it's our responsibility to figure out -- if it gets to that point -- what's best for him."
In two rehab appearances for Double-A Akron, Myers went 0-1 with a 3.68 ERA. He lasted a combined 7 1/3 innings, while striking out two and walking five.
In 12 Major League seasons, Myers is 97-96 with a 4.25 ERA. About one-third of his career appearances have come as a reliever. When coming out of the bullpen, Myers is 8-14 with a 3.69 ERA.
"It's funny, because he was fighting us on it. He didn't want to make the third rehab start," Francona said. "And we were making a point to him. We're like, 'Hey, we have five pitchers that are stretched out to 115 pitches, so when you come back and we need you -- not just to pitch effectively but to pitch effectively deep into the game.' And so, it's probably a good thing we fought him on it."
Cleveland's starting rotation has fared well of late without Myers' services. Over the Tribe's last 30 games, its starters have gone 14-8 with a 3.67 ERA while averaging slightly more than six innings per outing.
Myers made four starts for the Indians in April. He posted an 0-3 record and 8.02 ERA with 12 strikeouts and five walks over 21 1/3 innings.
Mark Emery is an associate reporter for MLB.com. This story was not subject to the approval of Major League Baseball or its clubs.