Tribe enjoying great success at home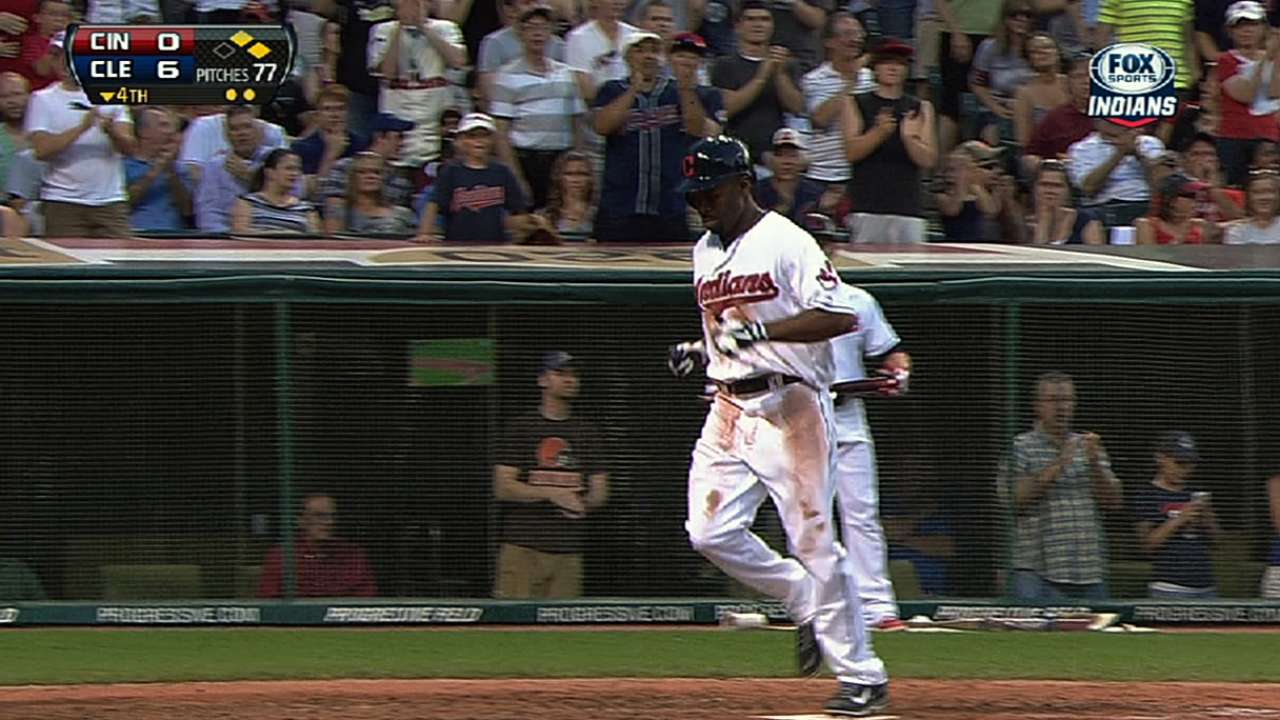 CLEVELAND -- After sweeping a two-game series with Cincinnati, the Indians couldn't keep their current homestand perfect against Tampa Bay, dropping a 9-2 decision after nearly five hours of rain delays.
Still, the Tribe has won 15 of its past 20 home games, including four-game sweeps of Oakland and Seattle, outscoring opponents 107-73 in that stretch. Cleveland has also hit 40 home runs in its own yard, more than any other team in baseball.
"You're supposed to be better at home," manager Terry Francona said. "I know I like it more. You get used to your routines and everything."
Aside from the power, which is obviously a plus for Francona's club, the skipper said the luxury of batting last plays a large role in the Tribe's success at Progressive Field.
"You can use your bullpen different," he said. "That's a big advantage. When you have a good bullpen, it's a big advantage."
Entering Friday, Cleveland's relievers have a 4.11 ERA and are 9-for-18 in save opportunities. Of the 77 runners they've inherited, 26 have scored.
Mark Emery is an associate reporter for MLB.com. This story was not subject to the approval of Major League Baseball or its clubs.