Tribe launches skin cancer awareness campaign Sunday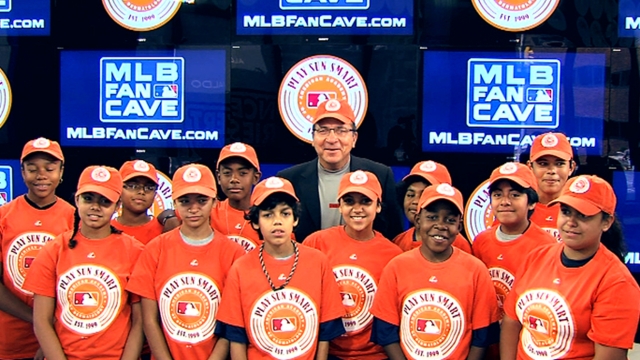 CLEVELAND -- During Sunday's series finale with Tampa Bay, the Indians will engage in a number of activities to help launch Major League Baseball's Play Sun Smart campaign, a collaboration with the American Academy of Dermatology that aims to prevent skin cancer.
The Tribe will recognize the campaign before and during the game. Their broadcasters will wear Play Sun Smart lapel pins and fans can expect public service announcements throughout the day.
"The reality is, our game is one that's played out in the elements and often in the sun," club president Mark Shapiro said. "To be responsible for our kids and ourselves, we've got to protect ourselves. And so this is an effort to educate people as to how important it is.
"Although being outside can be one of the greatest things in the world -- watching baseball, playing baseball -- it can also be something where a lot of damage is incurred to the skin, potentially life-threatening if you don't take the right precautions."
On July 9, players and front-office members will undergo their annual skin cancer screening at Progressive Field.
Mark Emery is an associate reporter for MLB.com. This story was not subject to the approval of Major League Baseball or its clubs.