Recent adjustments helping Hagadone with command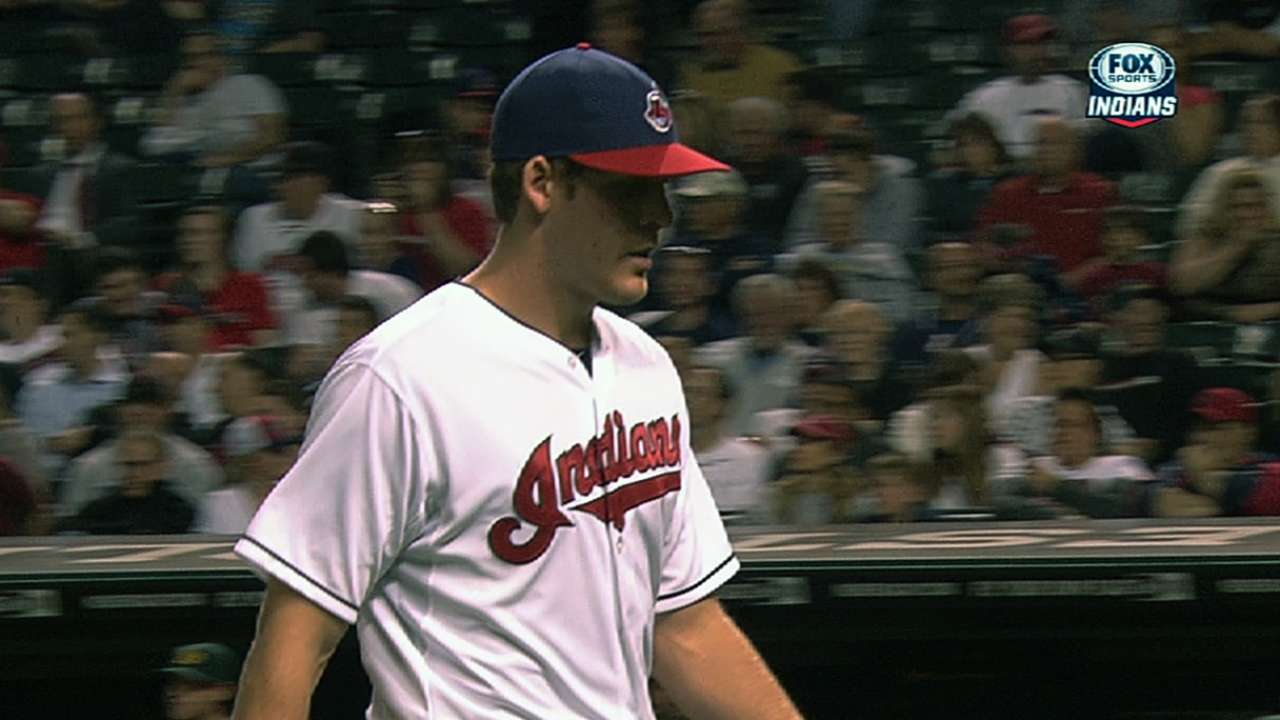 CLEVELAND -- Nick Hagadone tossed a scoreless eighth inning in Philadelphia on May 15, a day before he was most recently optioned to Triple-A Columbus.
The outing came on the heels of two brutal appearances for the southpaw. He faced a combined eight hitters and gave up six runs while recording just one out. Against the Phillies, though, Hagadone liked the way he threw the ball.
"I had worked on some mechanical adjustments, and I felt really good about them in that outing and how everything was kind of coming together," he said. "I just continued to work on that when I was in Columbus, and I think it's really helped."
Hagadone made three Minors appearances before being called up again Thursday. He gave up two runs in five innings, while posting 10 strikeouts and four walks. He said he's performing towel drills every few days to keep his motion in sync.
"It's more [about] staying on in the inside of my push-off leg and not letting the weight go backwards, so I can stay on balanced through my delivery," he said. "That just helps me to repeat my delivery every pitch or most pitches, which affects command."
Since his most recent callup, Hagadone has made three appearances, throwing 3 1/3 innings and giving up three hits and two runs with a pair of strikeouts. He has a 6.75 ERA in 16 outings this season.
Mark Emery is an associate reporter for MLB.com. This story was not subject to the approval of Major League Baseball or its clubs.