Francona praises Aviles' energy, attitude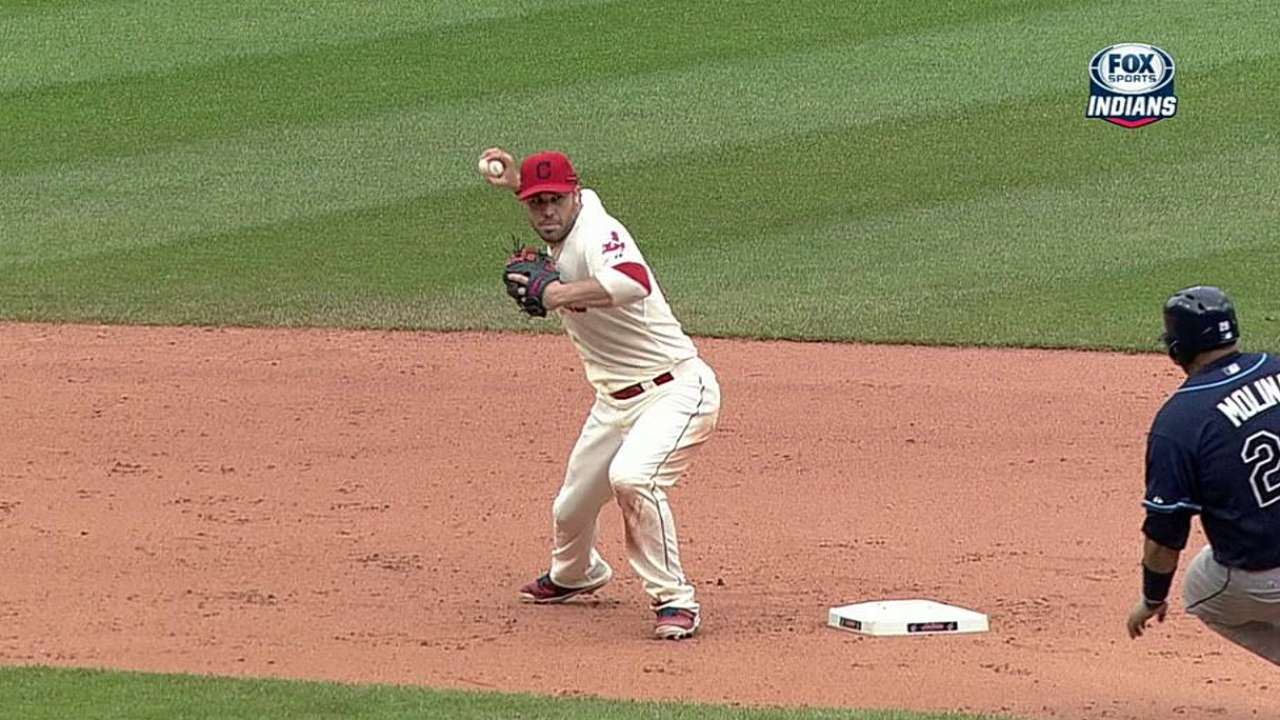 CLEVELAND -- Terry Francona doesn't start Mike Aviles every day, but he looks for reasons to insert him into the lineup and cherishes having him on the bench.
In Sunday's 11-3 loss to Tampa Bay, Aviles played shortstop and batted eighth against Rays left-hander Jeremy Hellickson, and he went 1-for-4 with two RBIs.
"What we've tried to do is get him in there against all the lefties and then take advantage of resting guys against certain righties," Francona said before the game. "It's an easy guy to want to play, because he always plays with so much energy. But again, some of his at-bats will come through how other guys are physically."
Aviles has bounced around the diamond, making appearances at second base, third base, shortstop, left field and right field. Entering Sunday's game, he was batting .276 (27-for-98) with three homers and 15 RBIs. The 32-year-old had also stolen four bases in five tries, all while maintaining an upbeat mentality that puts guys at ease.
"Having guys like him are a blessing for a manager," Francona said. "When you have a guy on the bench that, when you look down there to get him ready and he's already a step ahead of you and he's doing it willingly, that's a good guy to have on your team."
Mark Emery is an associate reporter for MLB.com. This story was not subject to the approval of Major League Baseball or its clubs.