Francona commends callup Langwell's versatility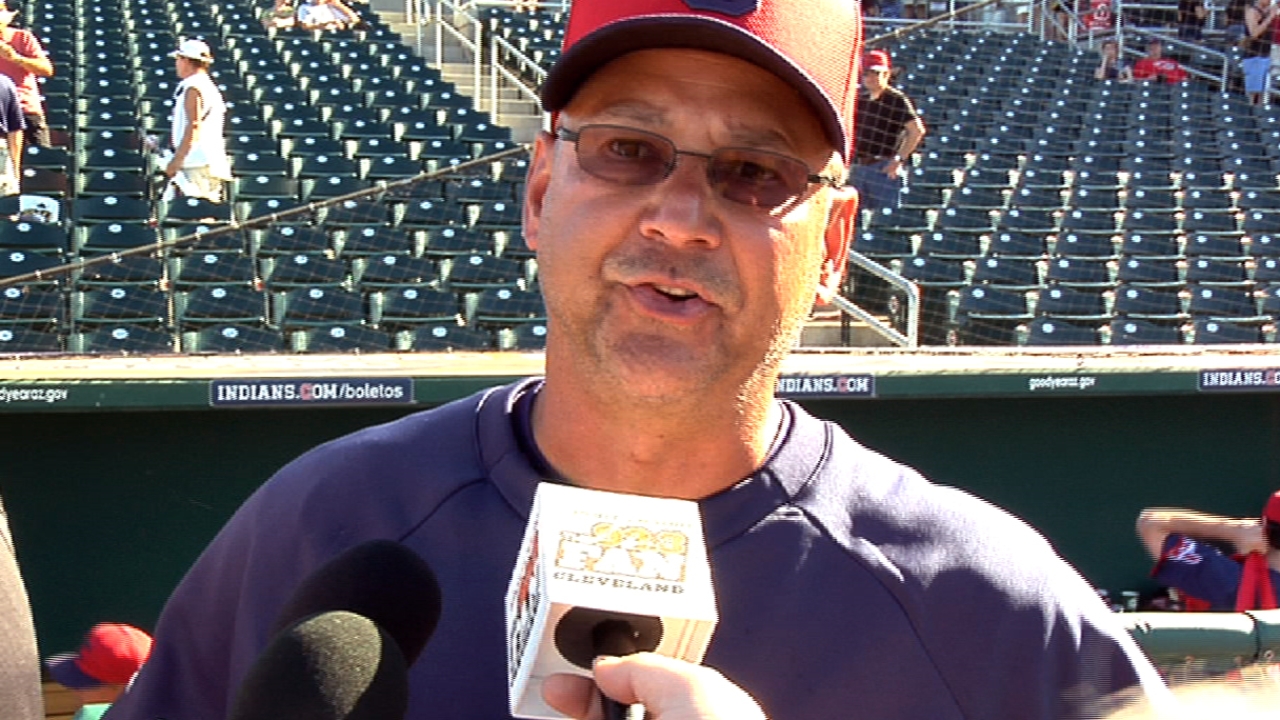 CLEVELAND -- Terry Francona entered Spring Training thinking that Matt Langwell wouldn't stick around for too long. But with the way the right-hander pitched, the manager eventually realized that a change of plans was in order.
One of the days that the Indians trimmed their roster, Francona brought Langwell in and told him, "Today is the day we're making cuts, and you're not one of them," although the pitcher would eventually be sent to Triple-A Columbus.
The Indians called up Langwell, 27, on Saturday, a few months after the reliever posted a 1.86 ERA with eight strikeouts and two walks in 9 2/3 innings of Spring Training work.
The skipper once again has Langwell at his service. In 20 games (including one start) for the Clippers, the righty went 2-1 with a 2.30 ERA across 27 1/3 innings. He grabbed a save and racked up 23 strikeouts against 12 walks.
Though Langwell's debut didn't come Saturday, he should probably expect it soon. Francona described him as a versatile pitcher who can handle an extended outing if circumstances call for it.
"Sometimes, a guy like Langwell, even when he doesn't pitch, allows you to use other guys, knowing that, OK, if we match up on a certain night, and we get to the ninth and something happens and we have a tie game, you got him behind," Francona said. "So, there's a lot of ways an arm like that can be valuable. You know he'll throw strikes."
Langwell attended Rice University and was picked by the Indians in the 11th round of the 2008 First-Year Player Draft. He laid the groundwork for his current stay in Cleveland with the job he did out in Arizona.
"We kept keeping him around just because of the way he was pitching," Francona said. "And now he finds himself in the big leagues."
Mark Emery is an associate reporter for MLB.com. This story was not subject to the approval of Major League Baseball or its clubs.